Carnival Panorama Heading Back to U.S.
Carnival Panorama is officially en route back to North America. Over the weekend, the Vista-class ship filed a voyage report which will see it traveling from Panama City, Panama to Long Beach, California.
As of now, the ship is slated to arrive on Tuesday, December 22, 2020.
For most of the shutdown, Panorama has been off the coast of Panama awaiting word that it was time for her to sail back to the West Coast, where the ship has been homeported since joining the Carnival fleet last year. At that time, Panorama because the first new Carnival vessel to debut in California in 20 years.
Although it's unclear what itineraries Panorama will be sailing when the ship is ready to welcome guests aboard again — let alone when that might be — she spent her first few months doing seven-night Mexican Riviera voyages.
READ: Carnival Cancels Select Sailings Into Fall 2021, New Refurb Dates
What Happens Next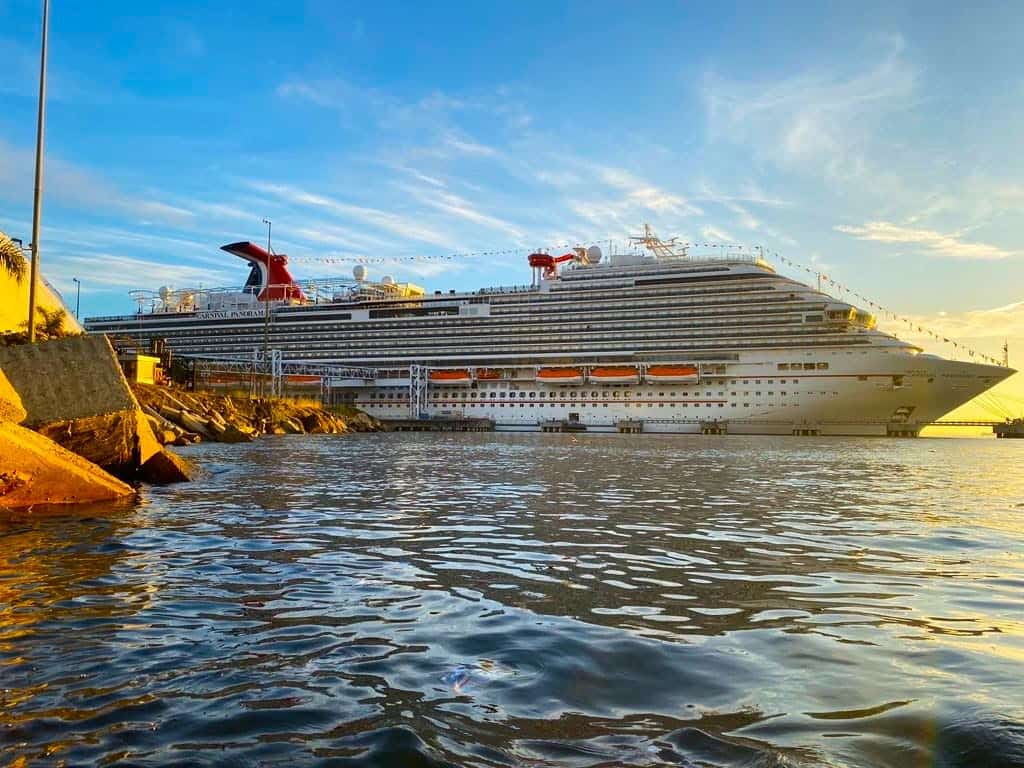 The cruise line is currently focusing on getting operations started in Florida. If all goes as planned, they hope to have their first ships sailing sometime in March. The current plan calls for Carnival Breeze and Carnival Horizon to be the first vessels welcoming guests back.
But before that can happen, each ship — like any other hoping to begin revenue-generating sailings — must implement a battery of new health and safety protocols. Then, they will need to undertake "test" sailings — with volunteers as guests — in order to test the newly implemented protocols and make sure the crew has been properly trained where they are regarded.
In August, Carnival's CEO Arnold Donald told Cruise Radio that sailings would not resume until society as a whole felt comfortable taking part in events like attending concerts or eating in restaurants.
He also reiterated that the resumption of sailings would involve the slow re-introduction of ships, all of which would be sailing at reduced capacity in order to further facilitate social distancing on board.
Late Friday evening there was optimistic news for the cruise industry (as well as the country as a whole) when the FDA approved Pfizer's vaccine. Already, Frank Del Rio, CEO of Norwegian Cruise Line Holdings said his company is exploring the legalities of requiring all guests to be vaccinated before sailing on its three brands.
Although the question has been broached several times on the Facebook page of Carnival Brand Ambassador John Heald, the company has not addressed whether this is something they would be pursuing.
MORE: Carnival Cancels Through February 2021, Mardi Gras Cruise Delayed
---
---