Timelapse of Building a Cruise Ship [VIDEO]
Princess Cruises officially took ownership of their new Royal-class ship, Enchanted Princess, in September.
The vessel is sister to other Royal-class ships Royal, Regal, Majestic, and Sky Princess. It features Sky Suites with the largest balconies at sea, an escape room, Discovery at SEA programming for all ages, an aft pool, and Bistro Sur La Mer — a French specialty restaurant created with Chef Emmanuel Renaut.
Originally scheduled to sail her maiden voyage in early July 2020, construction was delayed due to the global health crisis. Work was able to resume in mid-June, and sea trials were completed in July. The ship was officially delivered to Princess Cruises via a virtual handover ceremony on September 30, 2020.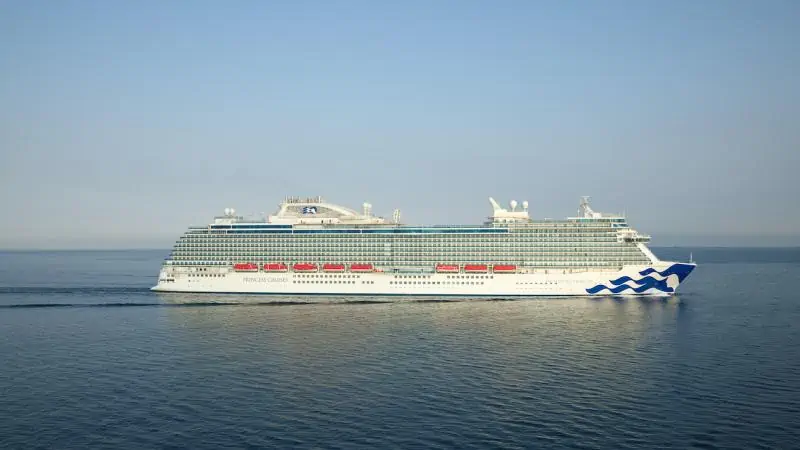 Hotel General Manager Richard Harry said "The set up and delivery of this ship was made that much more personal, due to the limited number of teammates involved and the restrictions imposed at the time. Our product is always evolving, from the stylishly made-over Crooners to upgrades to MedallionClass that will heighten the experience. Plus there's the return of guest favorites, such as Take Five and Sabatini's. We can't wait to welcome our first guests on board and know they will love her as much as we do!"
Enchanted Princess By the Numbers
The ship's height is taller than 15 stacked double-decker buses.
It fills the same space as 309 million magnum bottles of champagne.
Enchanted Princess is longer than the Eiffel Tower is tall.
You could stretch the ship's electrical cables from London, England to Cairo, Egypt (2,725 miles)
The amount of paint on the new ship is more than ten times the amount used to repaint the Golden Gate Bridge
The ship features 30 times more marble than that in Michelangelo's David statue.
Enchanted Princess' anchor weighs more than three elephants (15 tons)
The vessel is the 100th ship built by Fincantieri shipyard.
Another fun fact: The ship's captain, Nick Nash, is not only the commander of this new ship, but is also the commodore of Princess' entire fleet. This means that he's the "captain of captains" and the highest rank an officer can have in the fleet.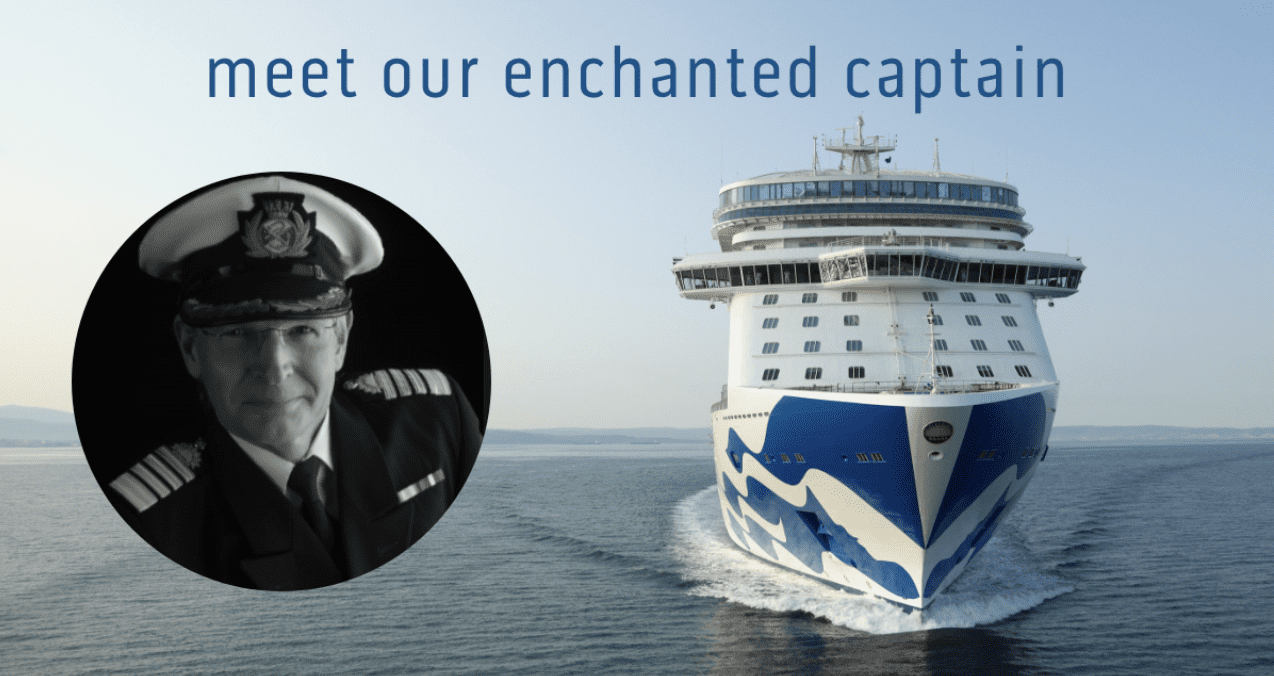 He joined Princess in 1989 and worked his way up to captain in 2002. Commodore Nash commented, saying "It's been the highlight of my career to recently take Enchanted Princess out of the shipyard for the very first time to now overseeing all ships of the cruise line."
From Concept to Creation [VIDEO]
Princess Cruises recently shared a video on its YouTube channel highlighting the construction of Enchanted Princess:
Though Enchanted Princess is ready to sail when it is able, there's no word on whether it will be one of the first ships that Princess resumes cruising with.
---
---