Bermuda vs Bahamas Cruises: How Are They Different?
When The Beach Boys sing "Bermuda, Bahamas, come on pretty mama," you might expect that these island destinations are near each other and offer similar experiences. But that couldn't be further from the truth.
While both are popular cruise destinations, they each offer a very different experience and tend to draw a different kind of visitor.
Differences Between Bermuda and Bahamas
The 700 islands that make up the Bahamas are located just off the coast of South Florida, with the country's main cruise port less than 200 miles from PortMiami.
Many assume the Bahamas are part of the Caribbean, but they're actually located in the Bahamian Sea rather than the Caribbean Sea or the Gulf of Mexico, and are rightfully their own destination.
The country is home to two main cruise ports (Nassau and Freeport) and at least seven of the private destinations owned by the cruise lines.
READ MORE: 9 Cruise Line Private Islands and Where They Are Located
The climate in the Bahamas is semi-tropical: warm, humid, and sunny for most of the year, especially rainy during the summer, and prone to tropical cyclones during hurricane season which runs from June 1 to November 30.
Bermuda, on the other hand, is a single island in the Atlantic Ocean, about 1,000 miles off the coast of South Carolina. Though it's somewhat off the coast of a southern state, most cruises to the island sail from the mid-Atlantic and northeastern states.
Weather in Bermuda is subtropical, with highs in the 80s in the summer and lows in the 60s during the winter months. Humidity can be severe in the summer and early fall, but there's no specific rainy season, and some months see very little rain at all.
As in the Bahamas, Hurricane season is a concern from June 1 to November 30, and due to its location in the Atlantic, Bermuda is often threatened by storms that otherwise bypass the Caribbean, Bahamas, and US coast.
Cruising to Bermuda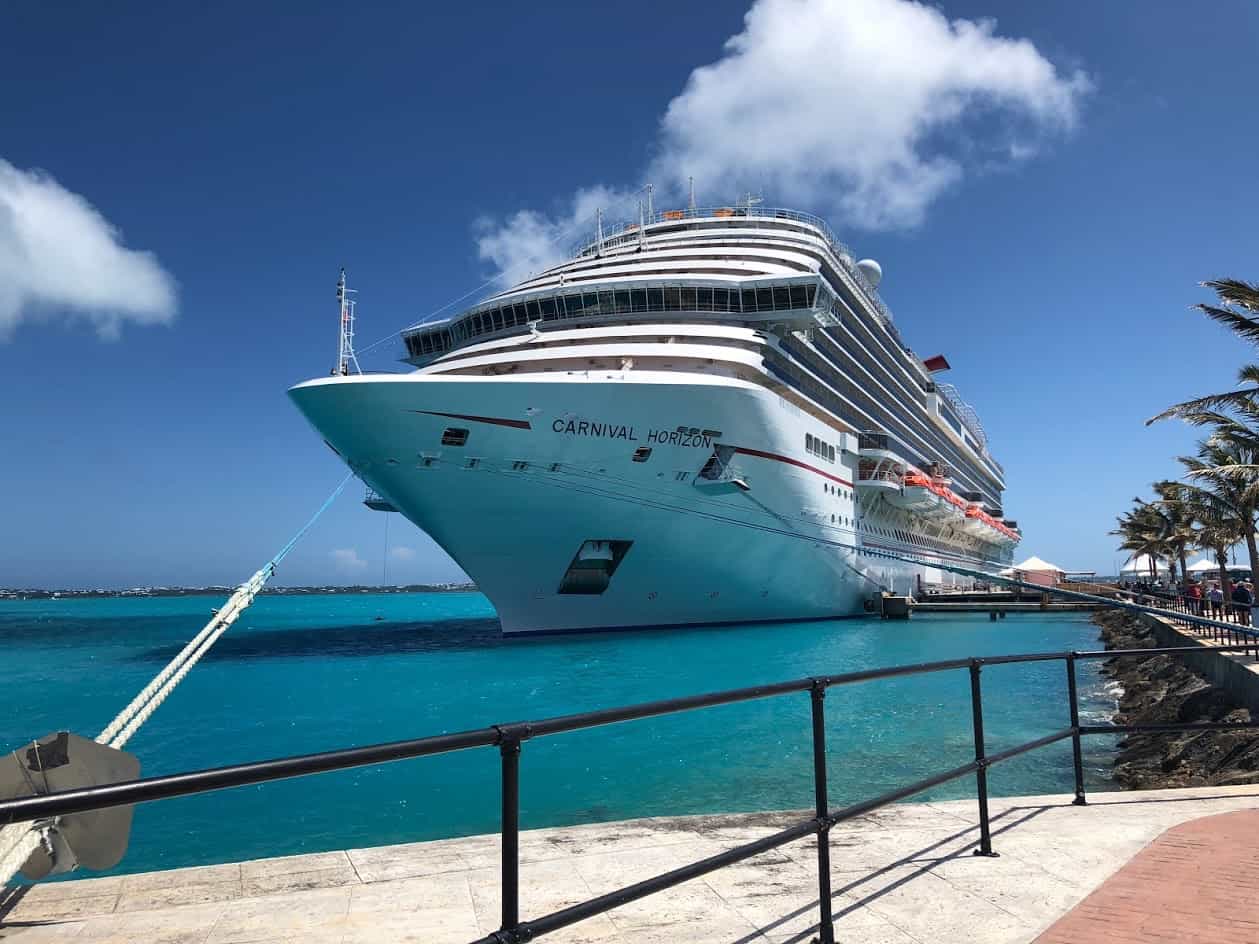 Cruises to Bermuda most often depart from Baltimore, Boston, and the New York City area. While at first glance this might seem unusual, given how far south the island is located, when you consider it's generally the closest island destination to the northeast, it allows the cruise lines to offer something akin to a Caribbean cruise in 7 nights or less from the northeast.
Bermuda cruises are usually five to seven nights, with most itineraries offering overnight calls. Five-night cruises from Baltimore will typically cover a single night visit, with seven-night cruises offering two nights and three days on the island.
When you step off a cruise ship in Bermuda, what quickly becomes apparent is that it's one of the most affluent places on earth. Throughout the island are magnificent homes on lawns so perfectly manicured you won't see a blade of grass out of place.
The island is spectacularly beautiful and for some, almost too perfect. If you love golf, there are world-class courses. The pink sand beaches are delightful, and there are still remnants of early British settlements there.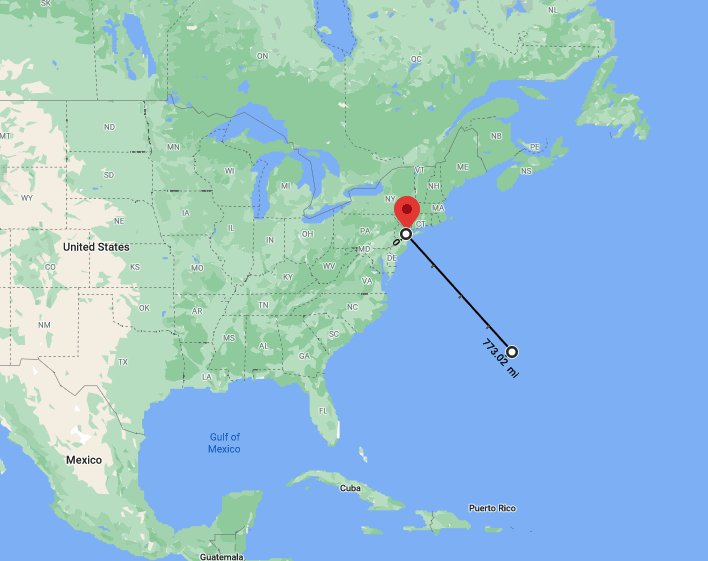 But if you want lively nightlife and gambling, head for the Bahamas because these things don't exist in Bermuda – of course, there are pubs and restaurants but it's decidedly conservative and sedate. Men really do wear Bermuda shorts on this island paradise where life is little changed since the 1960s.
Due to its remote location in the Atlantic and the affluent local population, prices on shore tend to be higher than most other destinations, including the Bahamas.
And you'll notice the hit to your wallet even before you step on the ship: Bermuda cruises tend to be pricier per night, per person, than cruises to the Bahamas or the Caribbean. This is due to demand and the relatively lower number of sailings that are offered each year.
Beaches in Bermuda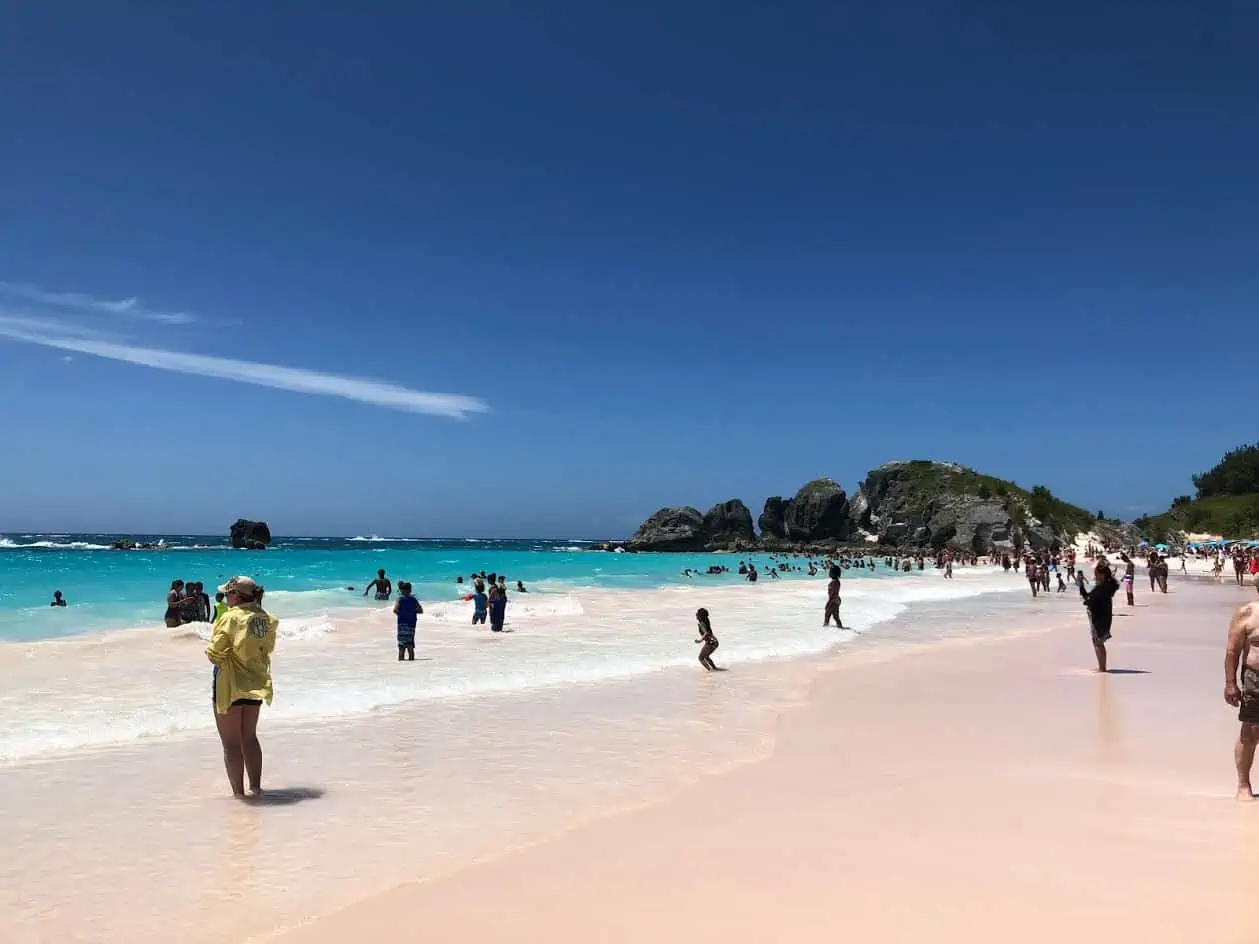 Yes, beaches in Bermuda really do have pink sand, caused by single-celled red organisms that live beneath the coral that surrounds the island. Once these organisms die, they combine with crushed coral and shell, and turn pink when they are bleached by the sun after they wash onto the shore via pounding waves. Don't try to bring this unique sand home as a souvenir, though… removing sand from the beach is illegal.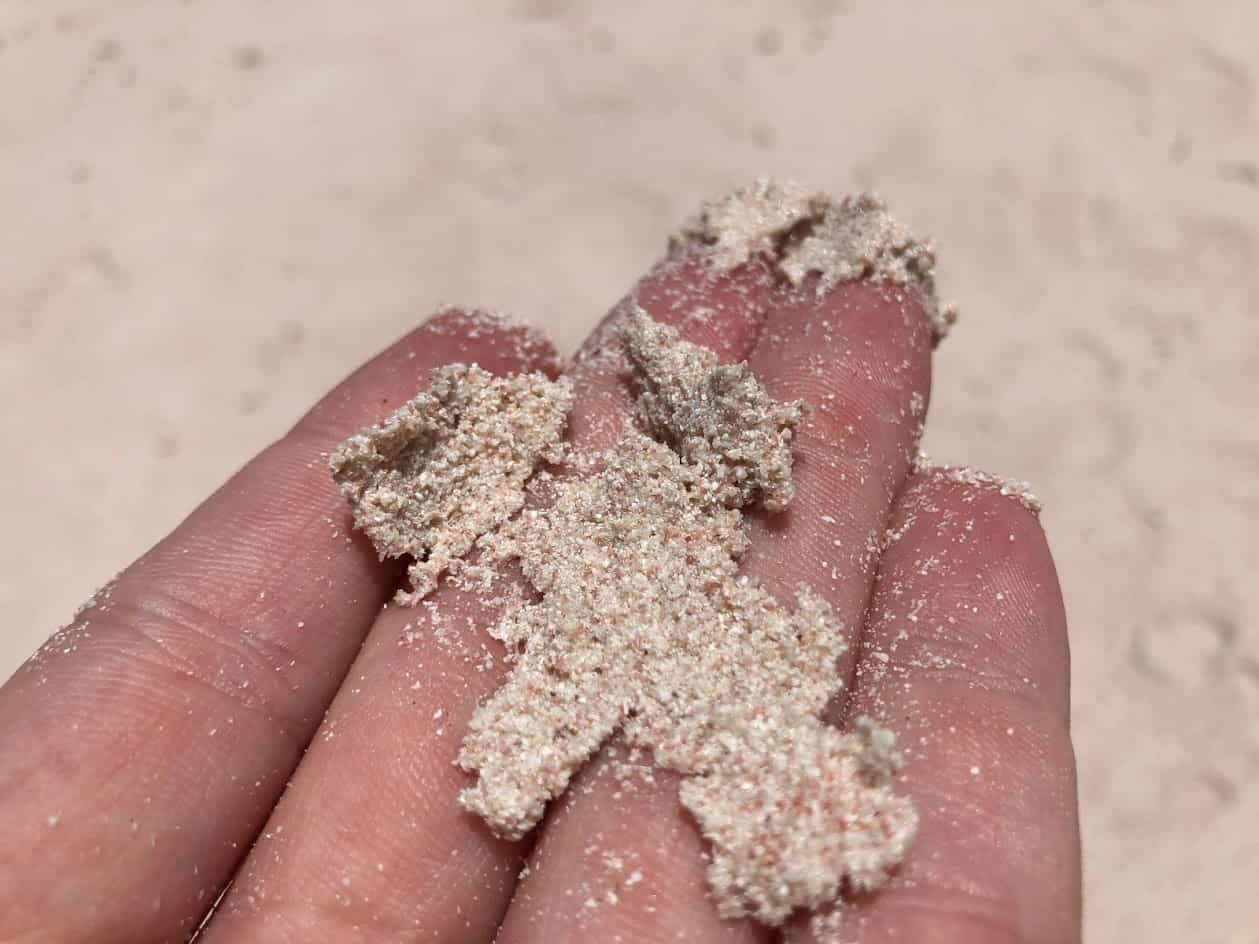 Horseshoe Bay Beach is widely considered to be not only the best beach on the island, but one of the world's top stretches of sand. It's a short 20-minute drive from King's Wharf, the island's primary cruise port.
REVIEW: Horseshoe Bay Beach in Bermuda
Chaplin Bay and Stonehole Bay Beaches are just up the coast from Horseshoe Bay, and are especially picturesque thanks to their location near rocky cliffs. Warwick Long Bay Beach isn't much further, and is a great place to begin a snorkeling experience.
West Whale Bay Beach got its name from the humpback whales that are spotted offshore in April as they head north to feed.
Best Time To Cruise To Bermuda
There's no single answer… it depends on what is most important to you.
If you're looking for the best weather, consider May or June to avoid the worst of the summer humidity and hurricane season.
Based on cost alone, March, April, and November usually have the best price.
Cruising to the Bahamas
While the Bahamas are composed of about 700 islands, cruise ships only call at about 8 of them — the ports of Nassau and Freeport, and several private islands and destinations owned by the cruise lines that offer the ultimate beach day of sorts.
READ: Best Family-Friend Things To Do in Nassau
The Bahamas are a popular destination for short cruises. Just a couple hundred miles off the coast of Miami and Fort Lauderdale, their proximity makes them a perfect stop on three- or four-night cruises. Some longer Caribbean cruises will also call in the Bahamas, particularly at the cruise lines' private islands.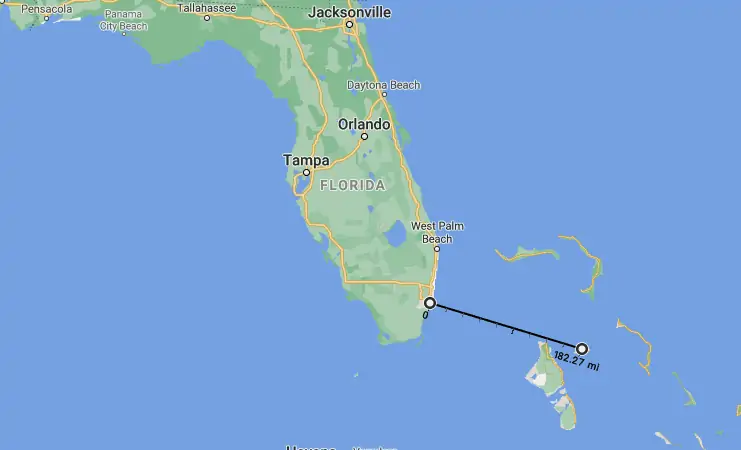 Most people think of Nassau when they think of the Bahamas, and that makes sense given that the vast majority of cruise ships visiting the region are going to stop in Nassau. But there's far more to the Bahamas than just Nassau.
Cruise ships have been calling in Nassau and Freeport for decades. While neither town is particularly attractive or well-kept and there are signs of poverty, both ports are relatively safe if you take basic precautions (not flashing cash or jewelry, staying on the main routes, avoiding the drug trade, etc.).
Nassau is home to some of the world's best-known casinos and water parks at the Atlantis resort on Paradise Island, and there's no shortage of bars, beaches, or bikinis in both Freeport and Nassau.
Water sports are also a standout here; while you can also snorkel and dive in Bermuda, the warmer waters of the Bahamas provide a more spectacular underwater panorama.
Best Time to Cruise to the Bahamas
There's really never a bad time to cruise to the Bahamas. The weather is warm and humid all year. The summers are rainier, and hurricane season is from June 1 through November 30, which are things to keep in mind when planning your getaway.
For the absolute best experience, consider January through mid-February, when most of the US is dealing with frigid weather, but before the hard-partying spring breakers arrive.
Beaches in the Bahamas
Nassau's Cable Beach, named for the underwater telephone cable to the US that was laid here in 1892, is a 2.5-mile-long stretch of sand that draws visitors from around the world.
Love Beach attracts Nassau locals thanks to the natural rock pools and abundant snorkeling opportunities here.
Cabbage Beach, on Paradise Island, is a great spot to spend the day sunbathing, though it can get crowded on days when a lot of ships are in port. The slightly more secluded Paradise Beach, also on Paradise Island, can sometimes offer a bit more of a respite from the throngs of tourists.
On Freeport, Taino Beach is known for its delectable fish fry which draws as big a crowd as the sun-drenched sand; if you don't want to compete for space with those looking for fish and chips, check out Xanadu Beach, not far from the cruise port.
To Sum It Up
When it comes to choosing whether to sail to Bermuda or the Bahamas, it's completely based on what you're looking for in a cruise. Both have their standout features over the other, and both are great places for both adults and families to enjoy. Weigh them against each other based on what port you want to cruise from, what activities are most important to you and how much you're willing to spend.
Pin it for later!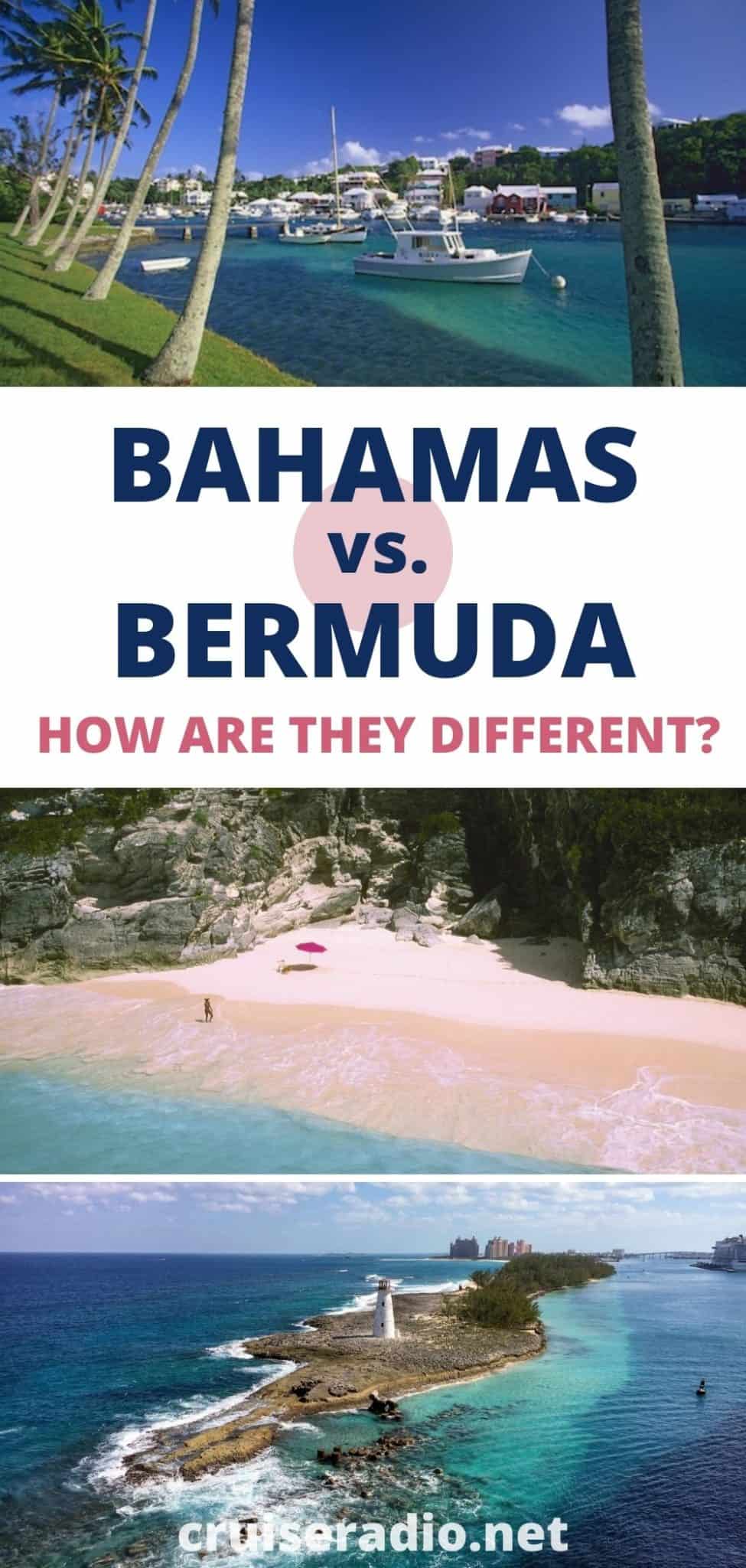 ---
---