Cruise Line 'Possibly Looking for Volunteers' for Test Sailings
During a call with travel partners, a Royal Caribbean executive said that they might be "looking for volunteers" willing to do the test sailings which will play a crucial role in ships welcoming back paying guests.
"We haven't decided how we are going to select people at this point. I know it will be our employees. But we will be possibly looking for volunteers, said Vicki Freed, senior vice president – sales, trade support and service, Royal Caribbean International.
When the Centers for Disease Control's no-sail order expired on October 31, it was replaced with a conditional-sail order which outlined a series of steps that must be taken before a ship is certified as able to resume service. It's important to note that each individual ship must be certified, as opposed to one certification being good for an entire fleet.
EXPLAINED: Conditional Sail Order for US Cruise Ships
One of the requirements will be that each ship undergoes a "simulated sailing" during which all of the new health and safety protocols will be put to the test. These sailings could be audited by the CDC and will in many ways be typical cruises.
In fact, it's important that the sailings be as close a simulation as possible to what the actual experience will be, from embarkation to disembarkation, so that how well the protocols are working can be assessed on a ship-by-ship basis.
The sailings will need to encompass such "normal" cruise experiences as dining and entertainment options, a visit to a private island (if lines intend to incorporate these into their itineraries) and more.
In order to fully test the preparedness, the ship will also simulate real-life emergencies including the transfer of a positive-testing crew member to an isolation room and locking down the ship as if an outbreak had occurred.
The reason Royal Caribbean (and, it would seem, all of the other major cruise lines) will be seeking volunteers is that those taking part in the exercise can not be compensated in any way.
Where employees are concerned, this means that they can not be put in a situation where they must take part or risk losing their job, nor can they be promised future compensation in exchange for embarking on one of the simulated sailings.
There are several requirements for volunteers, including that they are over the age of 18 and sign waivers indicating their awareness that they are in essence taking part in an experiment of untested protocols.
READ: The First Ships To Sail and Who Will Be On Them
While message boards and Facebook pages have been flooded with cruise lovers happily offering to volunteer, there is currently no system in place for would-be passengers to apply for the honor.  "But again," said Freed, "we do not have all the details yet."
While many were disappointed that the cruise lines canceled all sailings for 2020, the steps necessary to implement the new health protocols, restaff a ship, quarantine them the required 14-days and then train them on the protocols would have made it nearly (if not entirely) impossible to sail before the end of the year.
READ: Carnival Begins Recrewing Ships in St. Maarten
There are, however, continuing signs that the process is at last underway. In late October, Carnival Cruise Line crew members were spotted leaving the airport in Jakarta, Indonesia, and flying to the Caribbean island of St. Maarten to join Carnival Horizon and Carnival Breeze.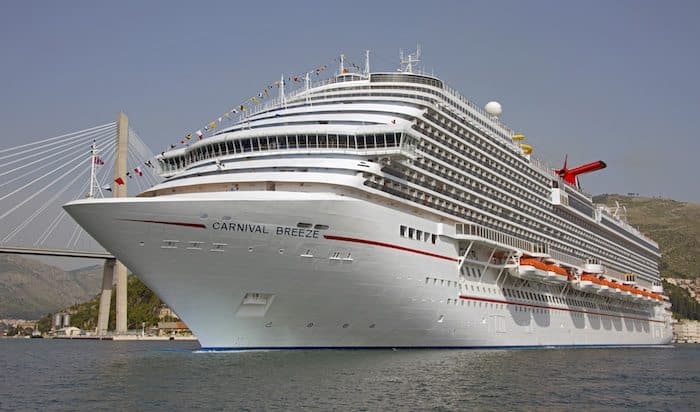 Each of the lines has repeatedly said that when cruising resumes, they will begin with a limited number of ships sailing at reduced capacity. This makes even more sense now that each ship must be individually certified. A slow roll-out will allow cruise lines to focus their attention on a few ships at a time as they work their way up, over time, to a fully operational fleet.
---
---