As Expected, Norwegian Cruise Line Q3 Earnings Were Non-Existent
As expected, Norwegian Cruise Line Holdings (NCLH) quarterly earnings didn't offer much in the way of good news for the company. At the end of the day, the company showed a loss of $677 million for the third quarter of 2020.
Why Things Are Looking Up Moving Forward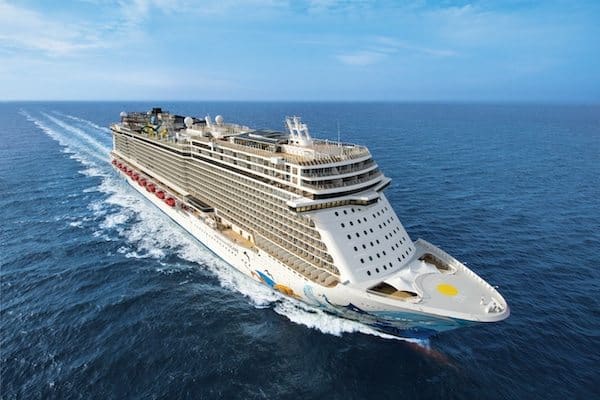 The news was not at all unexpected, but it did come just as things are finally looking up for not only Norwegian Cruise Line Holding (NCLH), but the rest of the hard-hit cruise industry as well.
In fact, thanks to several factors — including news about successful vaccine trials — the stocks associated with all of the major U.S. cruise lines increased dramatically only hours before Norwegian released their earnings report.
"We are focused on positioning the company to not only withstand an extended COVID-19 disruption but to emerge from this period with a clear path for long-term financial recovery," said Mark A. Kempa, executive vice president and chief financial officer of Norwegian Cruise Line Holdings Ltd.
READ: NCL Launches New Future Cruise Program
Through the shutdown, the company has taken numerous steps to increase its liquidity and keep operational costs at a minimum.
In July 2020, the Company closed on a series of capital market transactions resulting in $1.5 billion of gross proceeds. The triple-tranche transaction consisted of (i) approximately $288 million public offering of common equity, (ii) $450 million of 5.375% exchangeable senior notes and (iii) $750 million of 10.25% senior secured notes, the proceeds of which were used in part to repay the existing $675 million short-term revolving credit facility.
Extended workforce furloughs.
Extended 20% salary reduction for all shoreside team members.
Continued significant reductions or deferrals of near-term marketing expenses. Marketing investments are focused on second half of 2021 and beyond, consistent with the planned gradual resumption of voyages.
The company said it expects to spend $175 million per month to keep the ship at minimal manning throughout the fourth quarter. However, the report also indicated that the monthly cash burn is "expected to increase as vessels are prepared to return to service" due in part to the costs associated with "re-staffing, re-positioning and provisioning of vessels" as well as the implementation of the new health and safety protocols.
On the sales front, Norwegian reported that while booking volumes "remain below historical levels" they were still seeing strong demand for future cruises, particularly when it comes to those set to operate during the second half of 2021. This is especially promising given that it shows continuing demand despite the company doing very limited marketing.
---
---