Cruise Ship Staterooms Are Now For Sale
If you've ever dreamed of living or retiring on a cruise ship, today is your day.  Last month we told you about a company that bought a cruise ship and intends to sell the cabins as permanent residences and offices. Their goal? To create an entire floating community just off the coast of Panama.
On Thursday morning, the first block of 100 cabins went up for public auction, and we've got what you need to know about how to bid, what's included in the price — and what's not.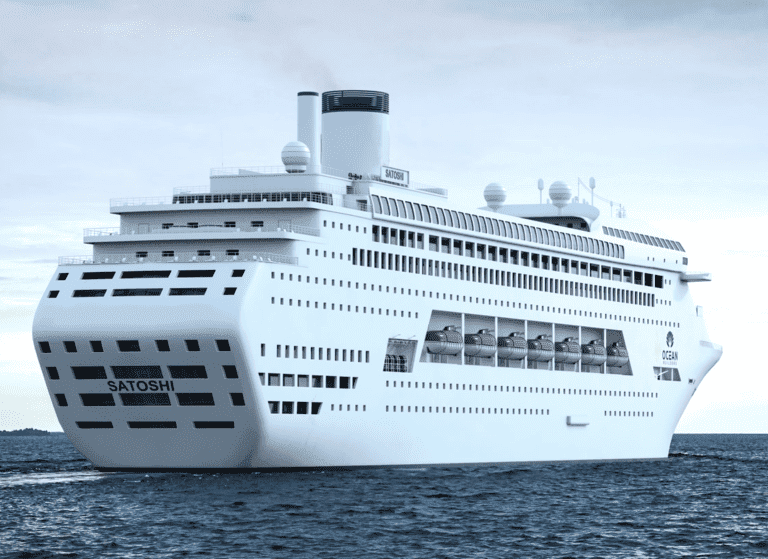 Thanks to the international health crisis which led to cruise lines raising money by selling off older vessels, Ocean Builders was able to purchase the former P&O Pacific Dawn. The newly named ms Satoshi will soon sail from Greece to the western coast of Panama, where it will be permanently anchored unless it has to be moved due to weather or mechanical issues.
 How much does a cruise ship cabin cost?
Bids for stateroom ownership start at $25,000 per inside cabin, $35,000 for an oceanview, and $50,000 for a balcony.
Bidding for this first set of staterooms will run until November 29, with the winner being informed the following week. There are also buy it now options that let you bypass the stress of the auction. Inside staterooms cost $49,500, oceanview $69,500 and balcony cabins are at $99,500.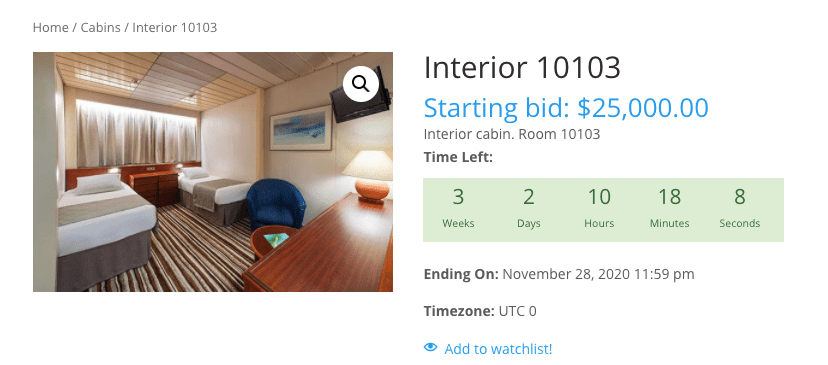 Future Prices Could Be Higher
During a recent video chat with potential seasteaders, Ocean Builders COO Chad Elwartowski indicated that the opening bid on future batches of staterooms might run higher. He likened those who bid during this initial auction to people getting in on the ground floor of something which will only become more valuable as word spreads.
Monthly maintenance fees are determined by the cabin size and start at $570 per month. Plus, until metered service is set up for individual units, the utility fee (electricity and water) will run you $138 per month. The comes to $8,496 annually for an inside stateroom.
He also indicated that the larger suites on the 11th floor would essentially be for VIPs and, as such, would go for much higher prices. These suites would also pay higher fees, theoretically bringing down the costs paid by those in the standard staterooms.
Ocean Builders hopes to have a "Grand Opening" on or around January 3, although Elwartowski indicated there were still questions as to what Panamanian officials would require of would-be residents from the perspective of health-related protocols.
READ: You Can Live on this Cruise Ship Starting at $25,000
While the website has a dedicated FAQ page to offer details about pets, smoking and other topics, there remain many unanswered questions.
During video chats, many questions regarding logistics, future fees, and how things would be decided once people begin moving in were answered in the vaguest of terms, with "probably" and "maybe" being the terms most commonly used.
Even the contracts which will bind the ship's owners and its residents remain in a state of flux. There was also a startling lack of knowledge about the ship and its operations, even with regard to whether or not staterooms had phone or Wi-Fi (both of which would seem vital given that Ocean Builders hopes to attract YouTube personalities and others whose livelihood would depend on reliable Internet access).
One thing is for certain: the world will be watching to see how this experiment in high-seas living ultimately plays out.
---
---