What Happened To Carnival Air Lines? A Look Beyond Cruise Ships
Did you know that Carnival Cruise Line once operated an airline with a fleet of as many as 35 planes and 1,350 employees?
Carnival Air Lines launched in 1988 after Carnival Cruise Line purchased charter carrier Pacific Interstate Airlines.
The cruise industry was booming, and Carnival founder and CEO Ted Arison saw an opportunity to feed passengers from big U.S. northeast cities to its key ports in Florida, the Bahamas, and the Caribbean. It would also carry gamblers to Arison's Crystal Palace Resort and Casino in Nassau.
The airline kicked off scheduled flights between New York, Nassau, and Miami in August 1989. While an initial concept to name the carrier 'Fun Air' was dropped, the airline's tail livery mimicked the familiar funnel on Carnival's cruise ships, and planes were referred to in marketing verbiage as 'Fun Jets.'
Within a few short years, Carnival Air Lines had become much more than just a feeder for the cruise line, and was actually stealing share from airline competitors. 
By the mid-1990s, it had 40 daily flights from Florida, New York, San Juan, and Los Angeles. At that point, it was estimated that only 5 percent of its revenue was earned from delivering passengers to ships, while 75 percent was earned from scheduled services.
Over its lifespan, Carnival Air Lines operated a fleet of over 30 planes, including Airbus A300s and Boeing 727s and 737s.
Passengers responded positively to the Carnival Air Lines experience, which featured low fares and a casual but full-service passenger experience, in line with the cruise brand. It was a pioneer in using cheaper secondary airports — places like Hartford, Connecticut; Worcester, Massachusetts; and Newburgh, Islip, and White Plains in New York state — a strategy used around the world today by low-cost carriers.
Observers at the time credited good timing as a factor in Carnival Air Lines' success. It entered the scheduled service market in Florida at the same time as the largest competitors — Pan Am, Braniff, and Eastern — were dealing with financial struggles. 
By 1995, Carnival Air Lines — known in the industry by the Airline Code KW — had built a solid network up and down the East Coast, with 17 dedicated destinations. It had signed codeshare deals with European, Caribbean, and South American airlines with the goal of opening up the Caribbean market — both at sea and on land — to more international travelers.

Things can change very quickly in the aviation industry, a reality captured well in the old saying that the best way to become a millionaire in the airline business is to start off as a billionaire. 
Things began to go south for Carnival Air in that same year of 1995. Soaring fuel prices were slashing margins across the global industry, and the airline, like many of its peers, was left strapped for cash.
Propitiously, a potential buyer emerged. A Miami-based businessman had purchased the defunct Pan American World Airways brand, and began using Airbus A300s to fly out of Miami. He saw the acquisition of Carnival Air as an efficient way to expand and eventually a $100 million deal was worked out in 1997.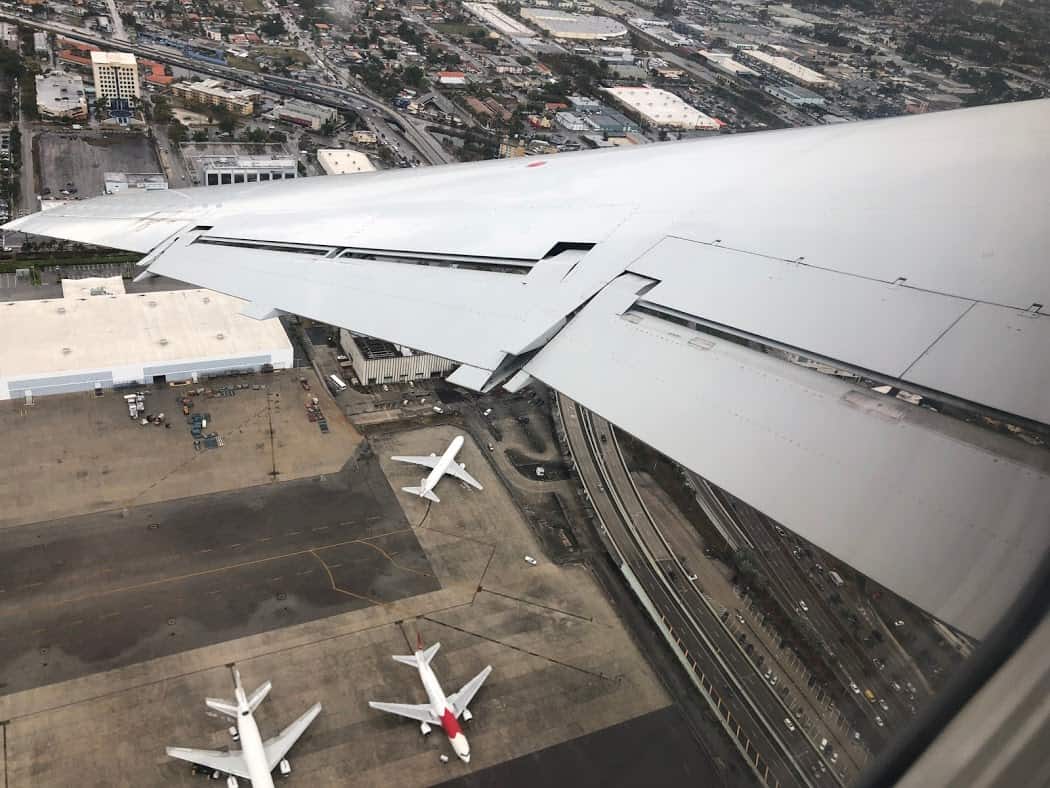 Unfortunately, the relaunched Pan Am struggled and continued to bleed cash until it filed for bankruptcy protection early in 1998.
Today, Carnival still sells millions of dollars worth of airfares to get people to its ships through its 'Fly2Fun' air program. But it leaves ownership of the planes to others.
Considering where things stand in 2020, there are likely few regrets.
Featured image courtesy of Flickr Creative Commons/Lewis Grant
---
---