Why Only Single Out the Cruise Industry?
It wasn't really a surprise when over a dozen cruise lines canceled the rest of their 2020 sailings out of U.S. ports. Even as executives spoke hopefully about welcoming passengers back before the end of the year, most of us knew — somewhere deep down — that it wasn't going to happen.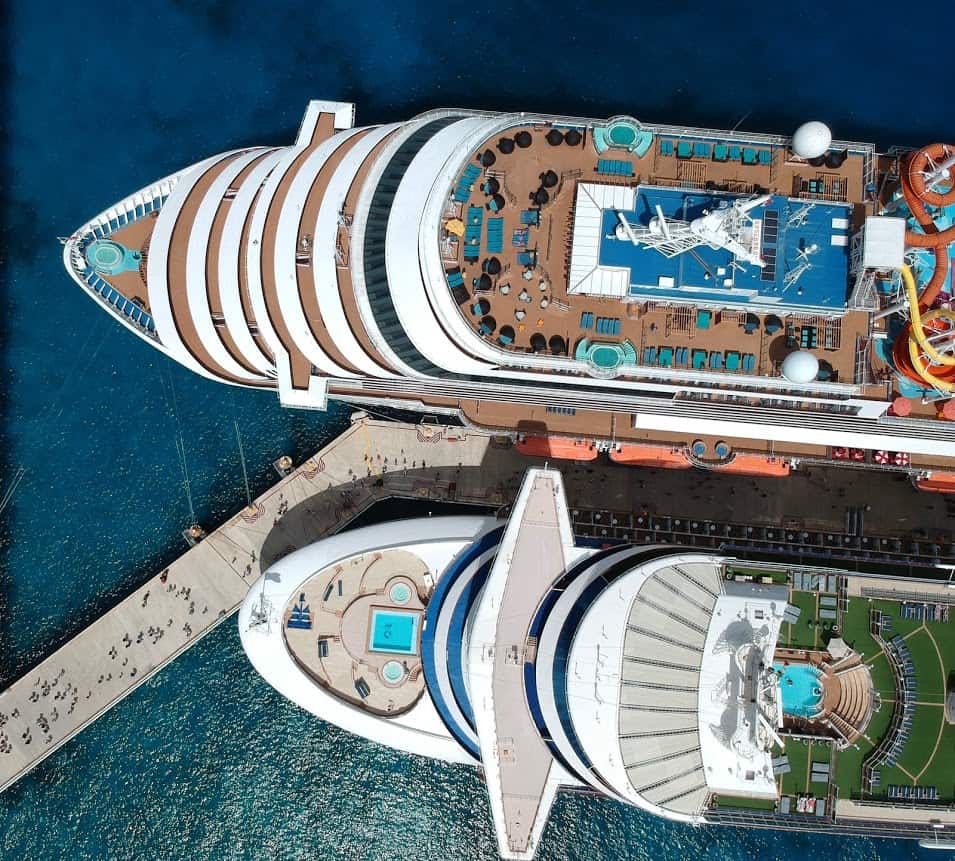 Yet, it still made me angry. Why? Because I knew that if I wanted to, I could head to the airport and jump on a plane thanks to the ridiculous double standard which has seen cruise lines grounded since March, but airlines operating virtually unencumbered.
This Isn't Just About Vacations
Some will try and say that a cruise is about a vacation whereas airlines deal with people's livelihoods. That statement is infuriating on more than a few levels.
Let's start with the fact that while some — maybe even a significant portion — of airline travel is business-related, there are also people getting on those aircraft every single day and flying to Florida so they can visit Walt Disney World. (Which, by the way, is also open for business, unlike the cruise lines.)
RELATED: Visiting Disney's Animal Kingdom in a Pandemic
You want to talk about people's livelihoods? How about the thousands upon thousands of people employed by the cruise lines or the communities where the economy is largely tourism-driven or the suppliers who make their living off providing these floating cities with everything from food to toilet paper?
Let's knock things down to a more manageable scale. Let's talk about the emotional, physical, financial and even spiritual impact this extended shutdown has had on a single person.
We'll use me as an example.
This is not something I do often, because despite having spent 13 years in radio, I'm by nature a fairly introverted person. But it's important to understand that while we talk every day about the impact this shutdown has had on gigantic companies who are losing vast fortunes, the trickle-down effect is incredibly far-reaching.
When the CDC issued its original no-sail order, it was shocking, but it would be several weeks before what was happening truly sank in. After a month or two, sponsors began pulling their ad dollars. With the rampant negative publicity surrounding cruising, nobody wanted their ads associated with it.
Plus, advertisers were finding that they needed to cut corners wherever possible in order to keep their own doors open.
By the time the second no-sail order rolled around, I was having to use my savings to keep Cruise Radio going. Like some of the cruise lines, I began to wonder if I was going to be able to survive long enough to see the industry recover.
And yet, even as cruise lines resorted to desperate measures, airlines continued to fly.
As the CDC issued statements, warnings, reports and orders with regard to the cruise industry, airlines continued to fly.
Most recently, the cruise lines put together not one but two extremely detailed proposals outlining the steps they would take in order to be deemed worthy of sailing by the CDC, only to have that organization respond by creating a certification process which ultimately led to the lines canceling all sailings out of North America for the rest of the year.
READ: Explaining the Conditional Sail Order for Cruise Ships
And still, airlines continue to fly.
What's important to keep in mind here is that the cruise lines know they absolutely, positively have to get this right. The CEO's of every single cruise line have repeatedly said they would not begin sailing again until they knew that it was safe for passengers to do so.
Unlike the airlines, the cruise industry knows that its future operations will be monitored in a way the CDC is monitoring no other industry in this country. And should the CDC decide to shut cruising down again, it might be a blow that the industry doesn't survive.
I firmly believe that had the Diamond Princess been a large aircraft as opposed to a cruise ship, things would have unfolded much differently. Want to see what the CDC has to say about airlines and the current health crisis? Aside from a section on guidance for aircrews (which is common sense), this is it:
"CDC strongly recommends everyone wear a mask on public transportation.
This recommendation includes passengers and workers on airplanes, trains, ships, ferries, subways, taxis, and ride shares, and at transportation hubs such as airports and stations."
Meanwhile, the same organization spent weeks gathering "public comment" on whether or not cruise lines should be allowed to sail, but never so much as asked the question with regards to air travel.
While the Cruise Lines International Association has gone so far as to declare testing of all crew and passengers an essential element in the resumption of sailings, their airline counterpart — the International Air Transport Association — has suggested testing would be "the preferred option" but has not come even close to making in a requirement.
Cruise lines are working hard to establish rules regarding social distancing wherever possible. Meanwhile, even if an airline leaves the middle seat on a plane empty, that does not provide for the recommended 6-feet of distancing. And in case you're wondering, airline seats are only 18-inches wide.
Cruise lines are creating a social bubble — including shore excursions which control and limit contact with anyone in the ports one visits — while airlines are simply picking folks up at one destination and dropping them at another, after which they're free to wander about spreading their germs at will.
To be clear, I am not placing any blame on the airlines whatsoever. I've flown several times since the health crisis started, and likely will again. As much as I love to cruise, I also logged over 100,000 miles in 2019 alone.
I am, however, curious as to why the CDC has devoted so much attention to one form of travel and so little to another.
Bright Days Are Ahead
One thing is for certain, 2021 will be a brighter year for the travel industry as a whole, and that includes cruising.
When the world does open back up, there will be a demand for travel like we've never seen before. But thanks to the extended shutdown of the cruise industry, many will have taken a hit that was perhaps harder than it needed to have been.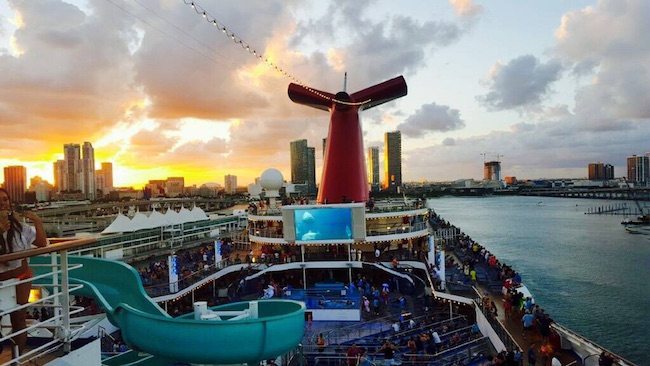 We can only hope that as we begin to look back at this horrific time in our history, we look for lessons that can help us to better deal with similar situations should they — God forbid — arise in the future.
As part of that, a very hard look should be taken at the cruise industry, which proved its resilience against almost unimaginable odds, and why it was treated differently than any other industry by the CDC.
---
---