Carnival Removes December Cruises from Website
Although Carnival Cruise Line has repeatedly insisted they hope to be sailing before the end of the year, they recently removed all December sailings from their website.
This comes only days after the Centers for Disease Control allowed the no-sail ban to expire while putting in place a series of strict guidelines that each ship will need to pass before being allowed to welcome paying guests aboard.
Could Carnival Still Sail Before Year's End?
While Carnival Cruise Line did not respond to requests for comment as to why the previously-available December sailings were removed from the website, there are several possible explanations.
The most likely? That because of the certification requirements which must be met before any individual ship can sail, it's extremely unlikely that one could be ready to take on paying passengers as soon as December.
If a cruise line hopes to begin doing revenue-generating sailings with a particular ship, they must first give the CDC at least 30-days notice so that the agency can schedule a "simulated sailing."
READ: Carnival Hopeful For a December Restart
These voyages will be monitored by the CDC to guarantee that all of the necessary health and safety protocols have been put in place. Only upon being certified can a ship begin doing sailings, and even then there are various restrictions in place (and all of which can be changed at any moment, as the entire process is a work in progress).
Plus, before a ship can even think about scheduling the simulated sailing required for certification, it must first implement all of the various health and safety protocols as well as properly train the crew as to how things will now operate.
Then there's the fact that the crews must be brought back to their respective ships from the homes which they were repatriated to earlier this year and undergo the required quarantines.
In other words, while the no-sail order has been essentially lifted, that does not mean ships can simply resume sailing.
Which Ships Will Sail?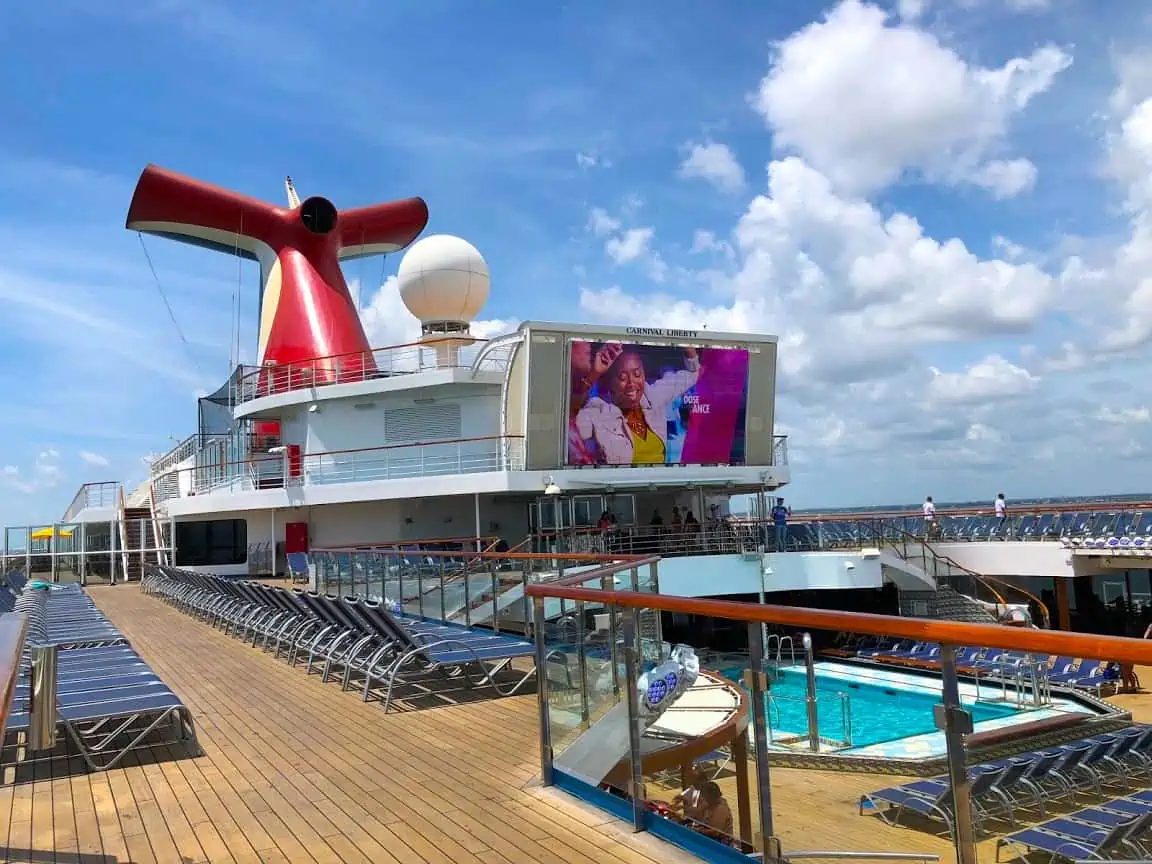 The December sailings being removed from the website is not the only oddity where Carnival Cruise Line is concerned.
Despite the fact that they — like all of the major lines — have said that their return will involve a limited number of ships operating out of a few ports, with others eventually rolled out, there are currently 17 different Carnival Cruise Line ships available for booking out of 11 ports in January of 2021 alone.
Given the conditions which must be met before a single ship can set sail with paying passengers aboard, it is difficult at best to imagine the vast majority of these available-for-booking sailings taking place.
INFO: Port Canaveral Port Guide
Previously, Carnival has said that they intend to begin with sailings of up to six ships from Miami and Port Canaveral, two ports that are considered high-traffic hubs.
But the listings for January include voyages out of Baltimore, Charleston, Galveston, Jacksonville, Long Beach, Miami, Mobile, New Orleans and San Diego and Tampa, in addition to the two previously-mentioned ports.
Furthermore, despite the fact that the CDC has specifically said that cruises will be limited to 7-days at most, Carnival Cruise Line continues to have both a 10-day and 14-day sailing available for booking in January.
While it's likely that the people responsible for updating the website are simply lagging, it also means that there will inevitably be more cancellations coming down the line.
---
---