What You Need To Know
Located on Florida's east coast, Port Canaveral is the closest cruise port to Orlando and its world-class theme parks and entertainment options.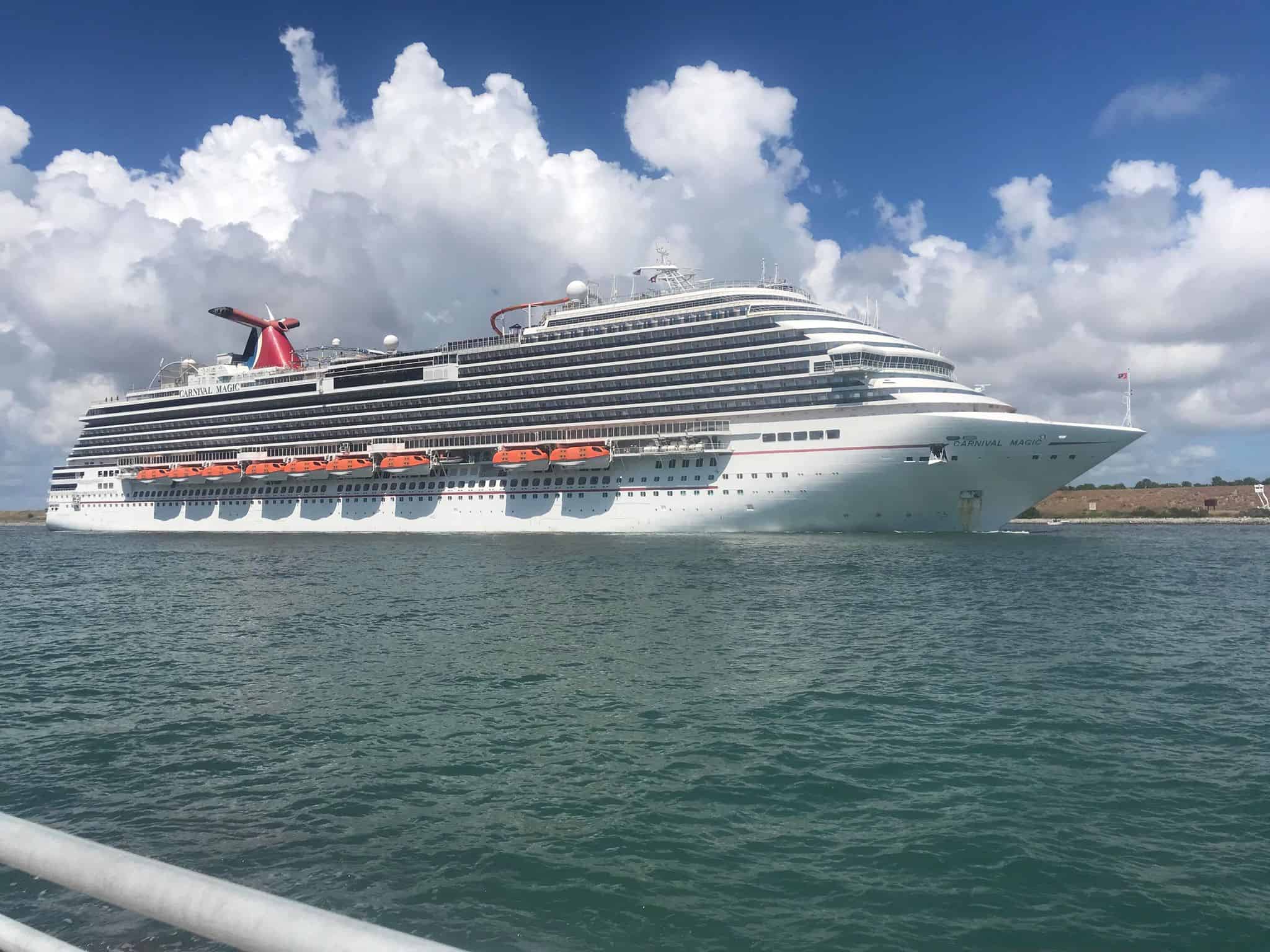 In addition to its premium location, this Central Florida port is easy to access and simple to navigate. Over the years the port has been known to host many of the newest ships, most notably from Disney Cruise Line and Carnival Cruise Line.
On top of being one of the world's most popular cruise ports, Port Canaveral sees millions of guests each year. In 2019, over 4.8 million multi-day cruisers sailed from the port.
Port Canaveral Address
Carnival and Disney: 9155 Charles M. Rowland Dr. Port Canaveral, FL 32920
Royal Caribbean: 300-498 Glen Cheek Dr, Port Canaveral, FL 32920
Location
Roughly halfway down the Florida peninsula, Port Canaveral is in a great spot for cruising. Ports of call in both the Caribbean and Bahamas are easily accessible, and are the main destinations.
Additionally, because of its proximity to the Bahamas, most itineraries sailing from Port Canaveral include a stop at one of the cruise line private islands located there, including Castaway Cay (Disney Cruise Line), Perfect Day at CocoCay (Royal Caribbean Group), Half Moon Cay and Princess Cays (Carnival Corporation), Ocean Cay (MSC Cruises), and Great Stirrup Cay (Norwegian Cruise Line Holdings). 
Cruise Terminals
Cruise terminals at Port Canaveral are divided into two complexes, "A" which are on the north side, and "B" which are on the south side. 
Terminals in the A complex include five, six, eight, and 10 and broadly serve Norwegian and Disney.
B complex terminals one, two, and three are the home of Carnival, Royal Caribbean and MSC.
Terminal 3 is the newest addition to the port and is expected to host Carnival Cruise Line's upcoming ship, Mardi Gras. 
Cruise Lines That Homeport at Port Canaveral
Which cruise lines sail from this port?
Pretty much every big name in the business has some of their most exciting and innovative ships sailing from terminals located at this port on a year-round or seasonal basis, including:
   

Carnival Cruise Line

   

Royal Caribbean

   

Norwegian Cruise Line

   

MSC Cruises

   

Disney Cruise Line
Each operator has multiple ships sailing varied itineraries from Port Canaveral, so check each of them out and see which appeals to your taste, budget and schedule. 
Ground Transportation at Port Canaveral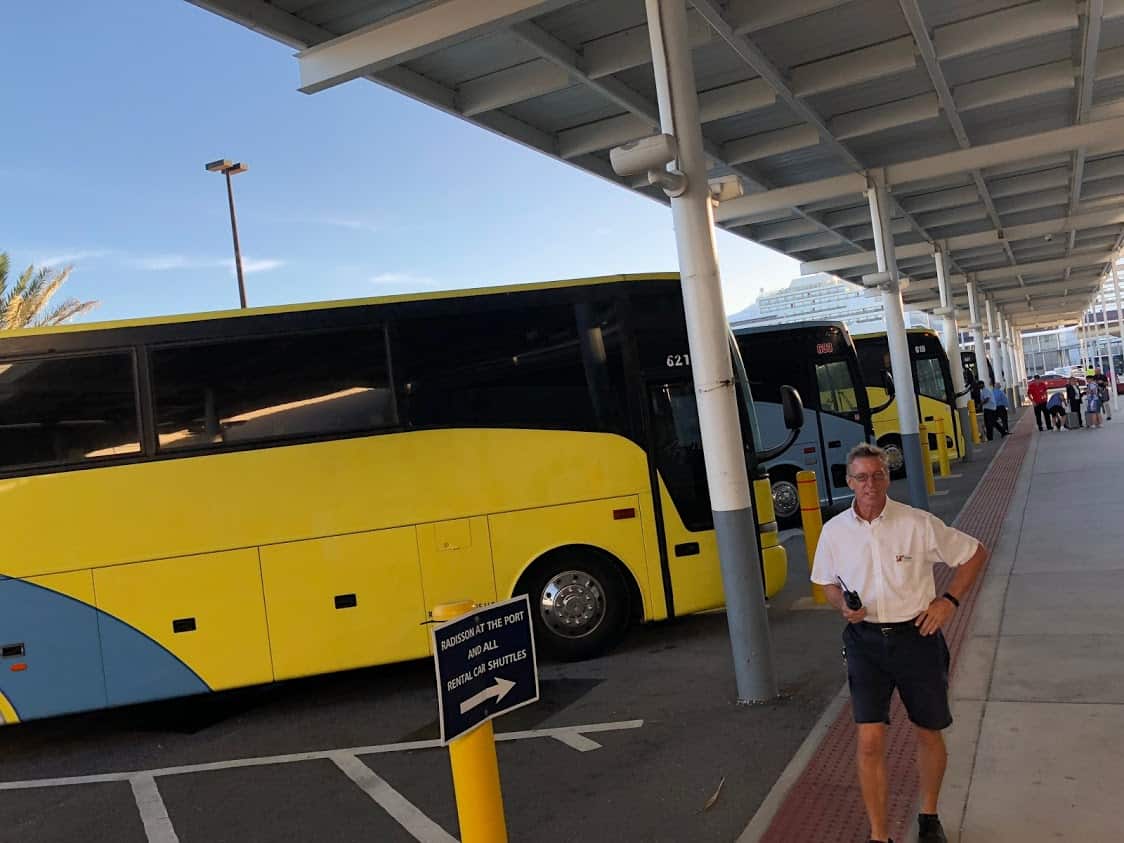 Given that Port Canaveral is not in a major city, it may at first seem that your options for transportation to and from the area would be difficult.
The Orlando International Airport (MCO) is less than an hour away and the Beach Line Expressway (SR-528) will take you directly from the airport to the cruise port. 
Cruise Line Shuttle
Each of the major cruise lines offers a shuttle service, which can be expensive when compared to other modes of transportation.
However, it does ensure timely arrival and departure and is easy to use since they will handle your luggage.  
Rental Cars and Driving 
If you prefer to drive yourself or have planned activities before or after your cruise, a car rental is your best bet.
But keep in mind that this means you'll have to pay for parking at the port or in a remote lot. With so many attractions nearby, though, this is a very popular choice for cruisers who sail out of Port Canaveral. 
Some car rental companies also offer one-way car rentals to and from the airport for an additional drop off surcharge.
Ride Share Services
Your other option is a ride share service such as Uber or Lyft. If you're flying into Orlando, that will cost approximately $60-$80, one way (depending on traffic).
However, if you are splitting the fare with others in your party, it sometimes works out cheaper and it'll only be your party in the vehicle. 
Drop-off is right at the terminal, but pickup can be more difficult with other passengers trying to order rides as well. 
Shuttle Services 
Independent shuttle services offer one-way transportation between the Orlando airport to the cruise port.
It is best to buy these in advance, especially if there are multiple ships in port. Don't assume you can just find a shuttle to the airport when you walk off the ship. Though it is possible, it can lead to a stressful start to your journey home.
How far is Port Canaveral from the Orlando airport?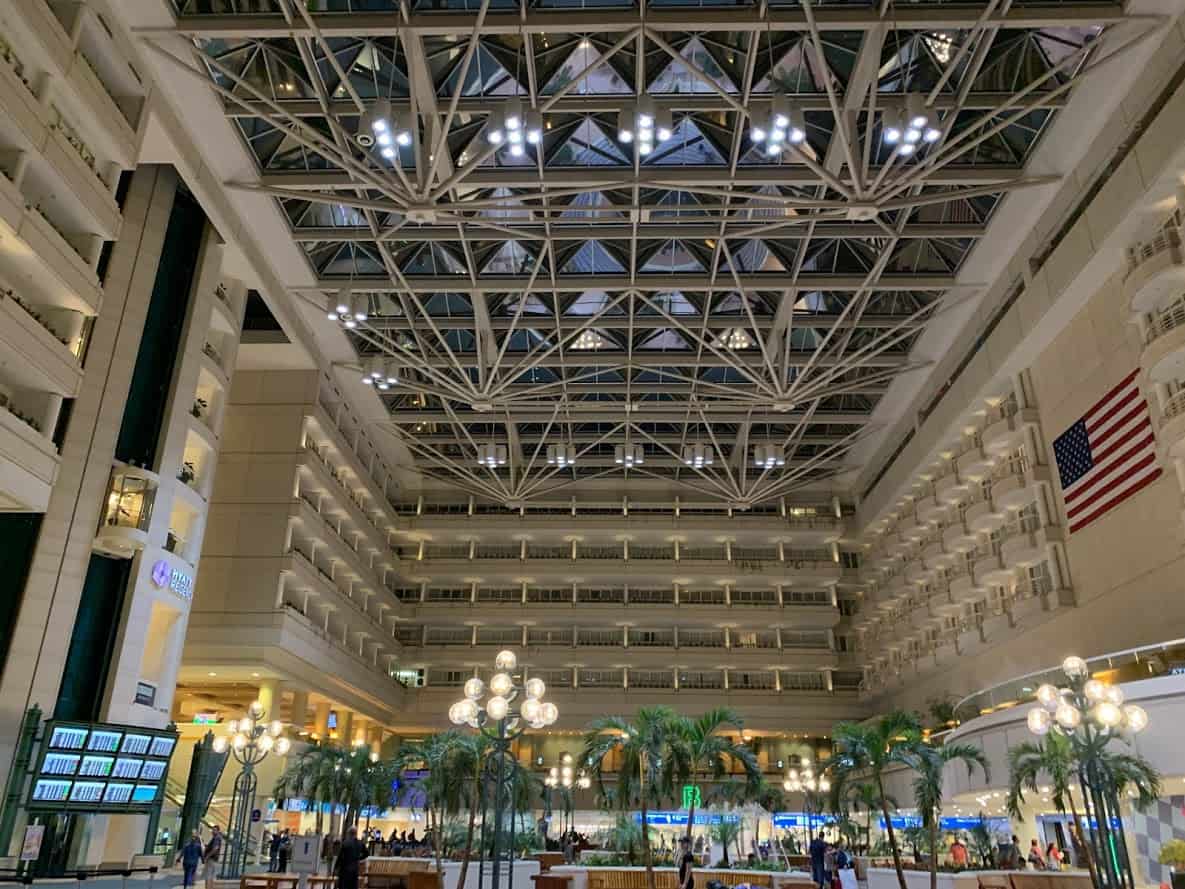 Port Canaveral is approximately a 45-minute car ride from Orlando International Airport (MCO).
Keep an eye on airfare to Tampa (TPA) or Jacksonville (JAX); sometimes they can be significantly cheaper than Orlando (MCO) and are only about an hour's drive further.
Additionally, at an hour away, the Sanford International Airport (SFB) often has excellent prices with discount carrier Allegiant Air. 
Tip: If you're flying a low-cost carrier such as Allegiant, Spirit or Frontier, be sure to account for the baggage fees. The airfare can be as little as $19, but the baggage fee can tack on extra for both carry-on and checked luggage.
Port Canaveral Parking Options
For the most convenient parking option, the lots at the terminals are definitely the easiest to access, but come at a hefty $17 per day price tag.
The cruise pier isn't your only option. There are several companies, all within one to 10 miles from the port which offer secured lots and roundtrip transportation to the piers.
These include Cruisetime Parking, 528 Parking, Park N Cruise,  and Canaveral Cruise Parking. Each of these park-and-ride lots ranges in price from $5.95 per day to $8.50 per day, and sometimes have specials and discounts available.
Closer to the port at only two miles away is Park Port Canaveral which advertises a standard rate of $10.95 per day.
When should I arrive at the cruise port?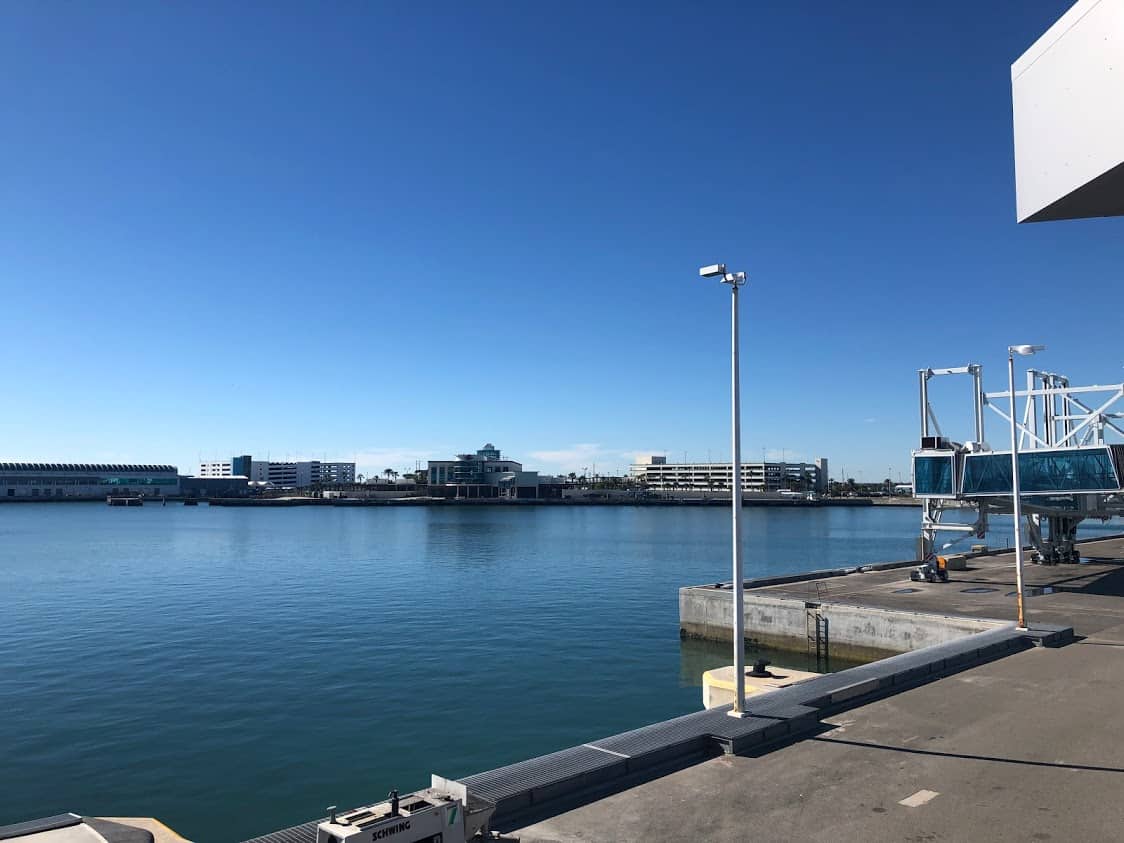 When you have paid your final deposits for your cruise, you will either be assigned or choose a boarding time during the online check-in process. It is best to arrive at the port around 30 minutes prior to your boarding time.
This will give you ample time to find a parking spot (if driving), check any luggage, and then go through the security and health screenings.
If you're parking off-site, be sure to allow time for the shuttle ride from the lot to the port.
Keep in mind you'll have to be on board the ship no later than one hour prior to the posted departure time.
Hotels Close to Port Canaveral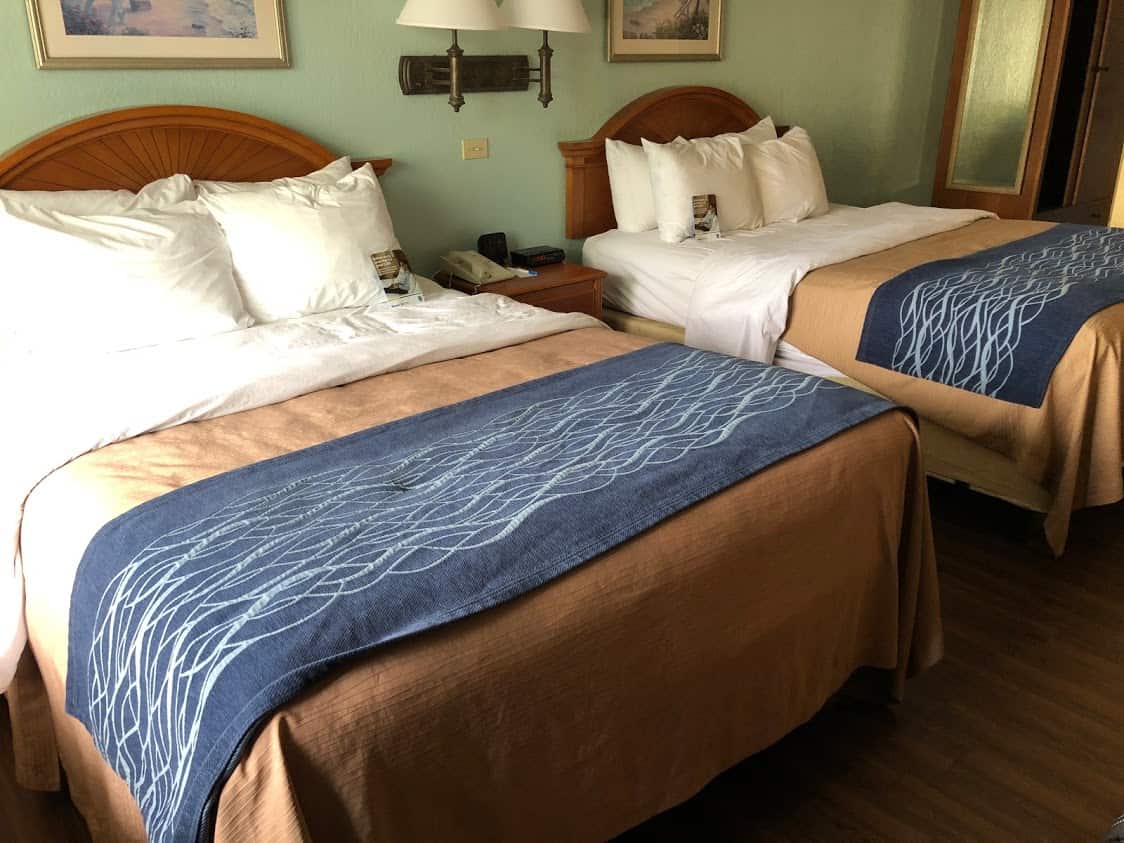 Many of the main hotel brands have locations really close to Port Canaveral. Under a mile from the terminals are over a dozen mid-range options including Hilton, Marriott, and Radisson, which usually have prices around $100 to $200 per night.
If you want a beachfront hotel, those begin about 2 miles away from Port Canaveral. Both hotel chains and AirBNBs start around $150 per night.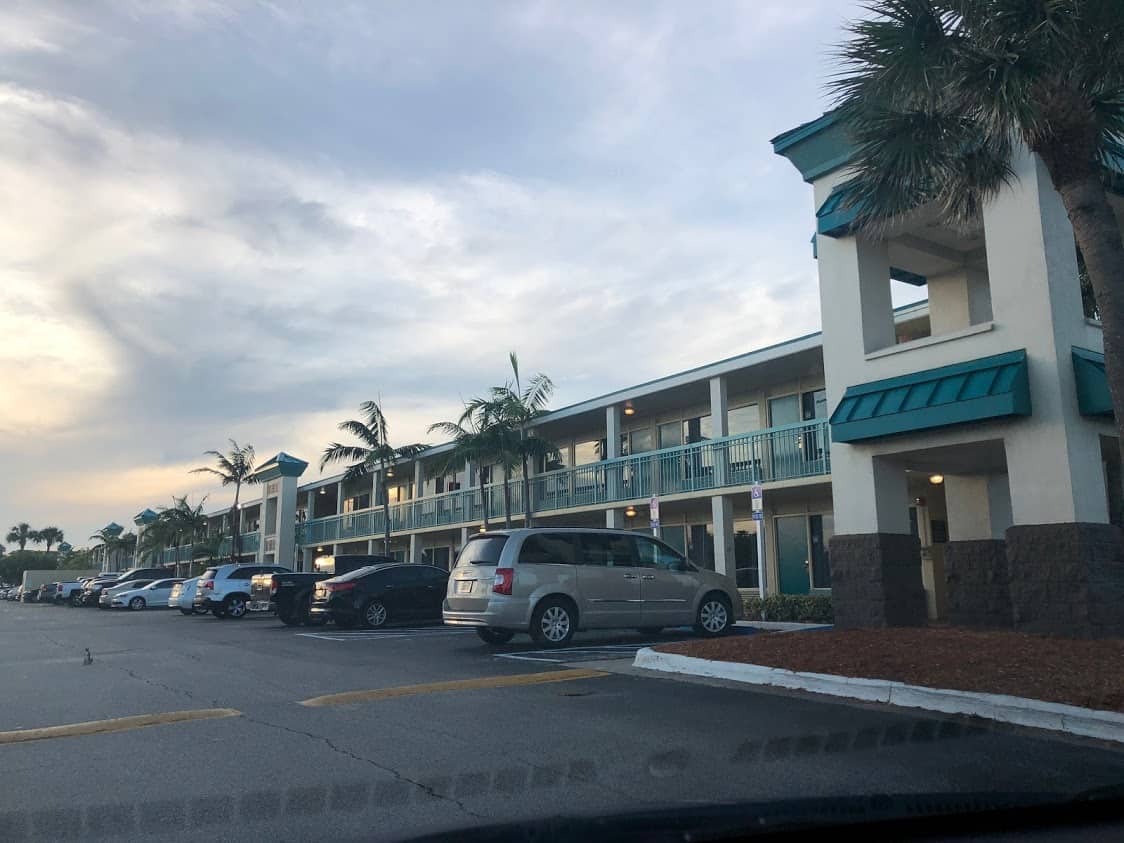 If you're not looking to stay right at the port area, 20-minutes away is Cocoa or Titusville. Both of these towns have hotels and motels that are routinely under $100 per night. Brands in this area include Choice Hotels (Quality Inn, Comfort Inn, etc.), Best Western, and others. 
Tip: Constantly check the website Hotels.com and the HotelTonight app for price drops in the area.
If you're driving to the port, check with your hotel to see if they offer a stay and cruise option, giving you a one-night hotel stay, parking and a shuttle to and from the port for a packaged price.
Things to Do at Port Canaveral
If you arrive before your scheduled boarding appointment or have some time to kill before your shuttle, you have options. 
Several waterfront restaurants cluster in the space near the terminals, with a handful serving breakfast, lunch and dinner.
Local Eats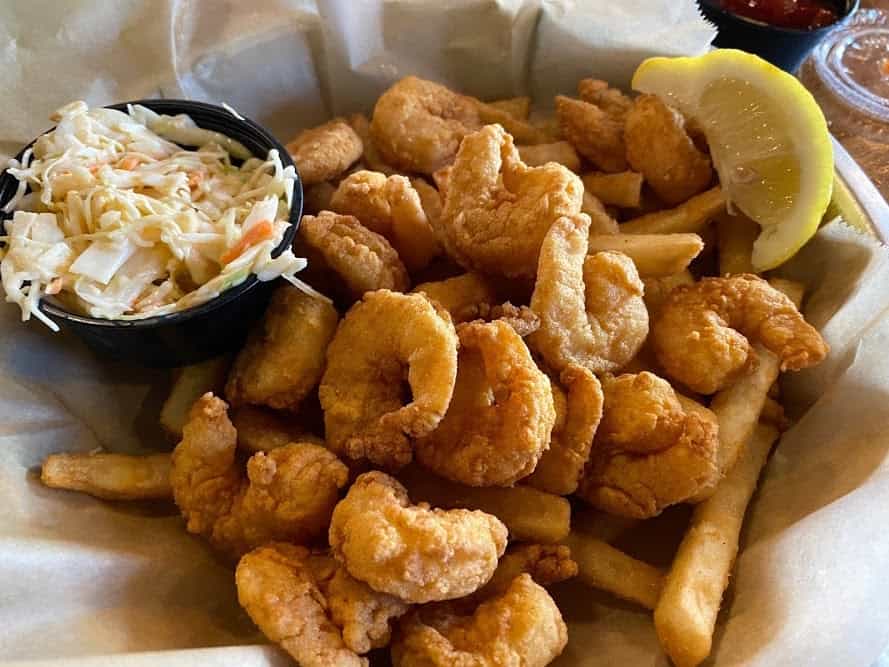 Fishlips offers good food at a pretty good price, made even better by scenic views of the ships from its' second-floor deck. Grills Seafood Deck and Tiki Bar is another spot for live music, food and cold drinks. Both restaurants offer spectacular sail away sights.
Local Views
For great views of the port and the Atlantic Ocean, visit the Exploration Tower located on the west side of the port property which has interactive exhibits and a viewing platform.
Nature
Manatee Sanctuary Park, just a few minutes from the port, is a 10-acre park that often plays host to the park's namesake, along with other critters like turtles, seabirds, and sandhill cranes. It even has a fun playground for kids.
If you're staying in the area for a longer period before or after your cruise, it's easy to spend a few days exploring the Cocoa Beach and Cape Canaveral areas.
Visit Kennedy Space Center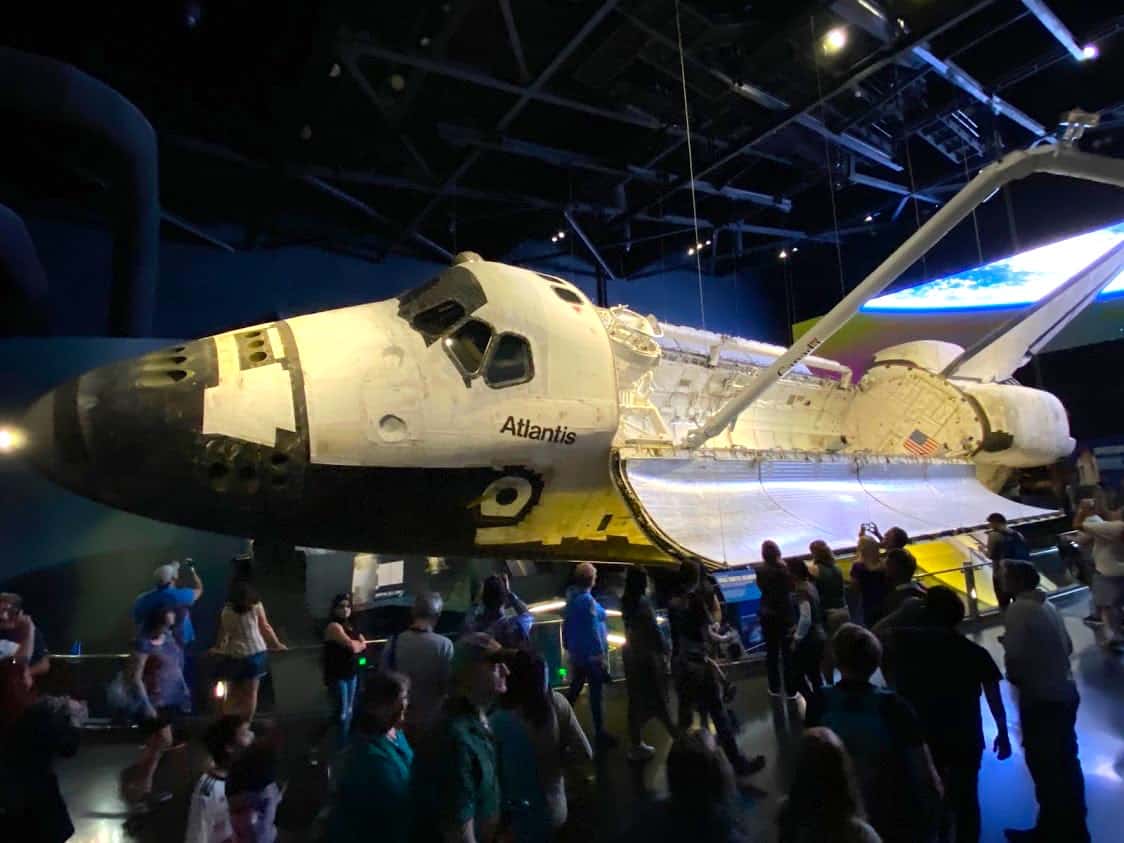 At the top of most visitors' must-see list is the Kennedy Space Center Visitor Complex.
It's easy to spend a full day here; the highlight is the bus tour which takes you deep into the NASA operational areas, but there's also an IMAX film, an opportunity to learn about the space shuttle program and see the actual Shuttle Atlantis, and meet the people behind the space program as you explore the Heroes and Legends Center and Astronaut Hall of Fame.
READ: 5 Reasons To Visit Kennedy Space Center in Florida
Go Beaching and Shopping
If you want to soak up the Florida sun, a day at the easily accessible Cocoa Beach will not disappoint. For a fun souvenir, check out the original location of the world-famous Ron Jon Surf Shop in Cocoa Beach.
And of course, you're only an hour's drive away from all the Walt Disney World Theme Parks (Magic Kingdom, Animal Kingdom, EPCOT, Hollywood Studios, and Disney Springs), Legoland Florida, and Universal Orlando (Universal Studios, Islands of Adventures, and City Walk).
Best Sail Away Spot at Port Canaveral
Many folks like to watch the cruise ships sail away, whether they have friends or family on board or not. It's truly a majestic experience as these huge ships glide through the waters out to sea.
Port Canaveral has taken this into consideration by constructing the Jetty Park and Pier, which is located just east of the port area along the seafront. 
There is a nominal fee to enter Jetty Park. Included in the fee to enter the park (starting at $4 per car and up) are boardwalk, beach and shower access.  
You'll find plenty of parking, sandy beaches, a bar & grill, and a long pier jutting out into the Atlantic Ocean (which is the perfect spot to watch sail away). 
Pin it for later!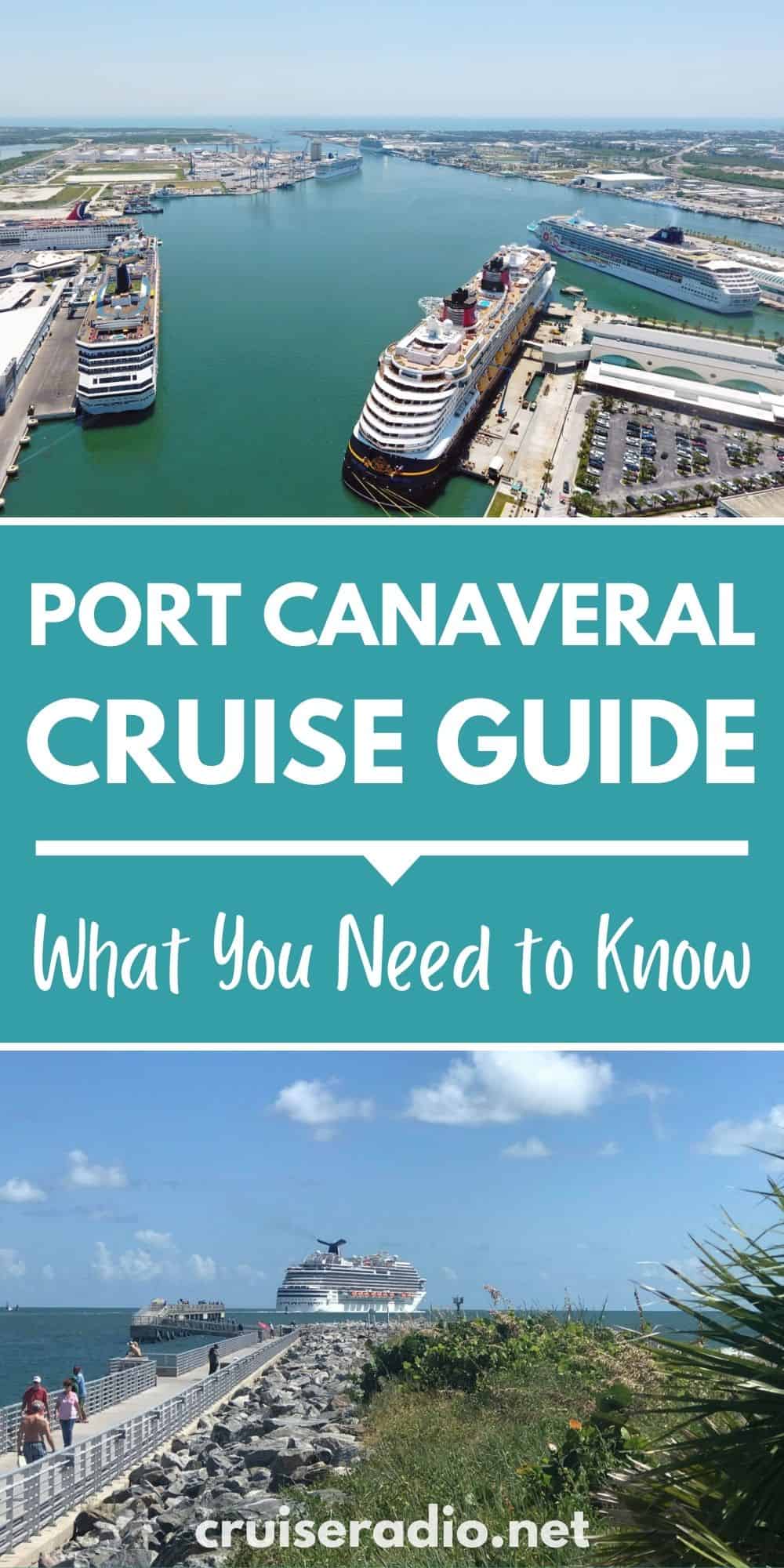 ---
---