First Major Cruise Line's Emotional Return To Service [PHOTOS]
Emotions were running high as the MSC Grandiosa left Italy Sunday afternoon, and not only for those on board the first ship from a major cruise line to set sail since the industry-wide shutdown.
Around the world, people watched via social media as events unfolded.
What Made The Event So Emotional
Although the ship departed later than expected, once the horns began sounding and the vessel began sailing away from Genoa, Italy, cheers could be heard from those on board as well as those watching from shore.
READ MORE: The World Watches As Another Cruise Ship Returns To Service
Meanwhile, those watching on Facebook live feeds such as the one streamed by Luis Uzcátegui, filled the screen with an endless stream of hearts to represent the emotions they were feeling.
As the Grandiosa pulled away, observers could see the Scarlet Lady, the Virgin Voyages flagship which had its debut season truncated by the current shutdown.
Also streaming live was crew member Arnold Castro Junior, who gave a shout-out to all of his "Yacht Club family" before serenading them with a traditional song from his homeland in the Philippines.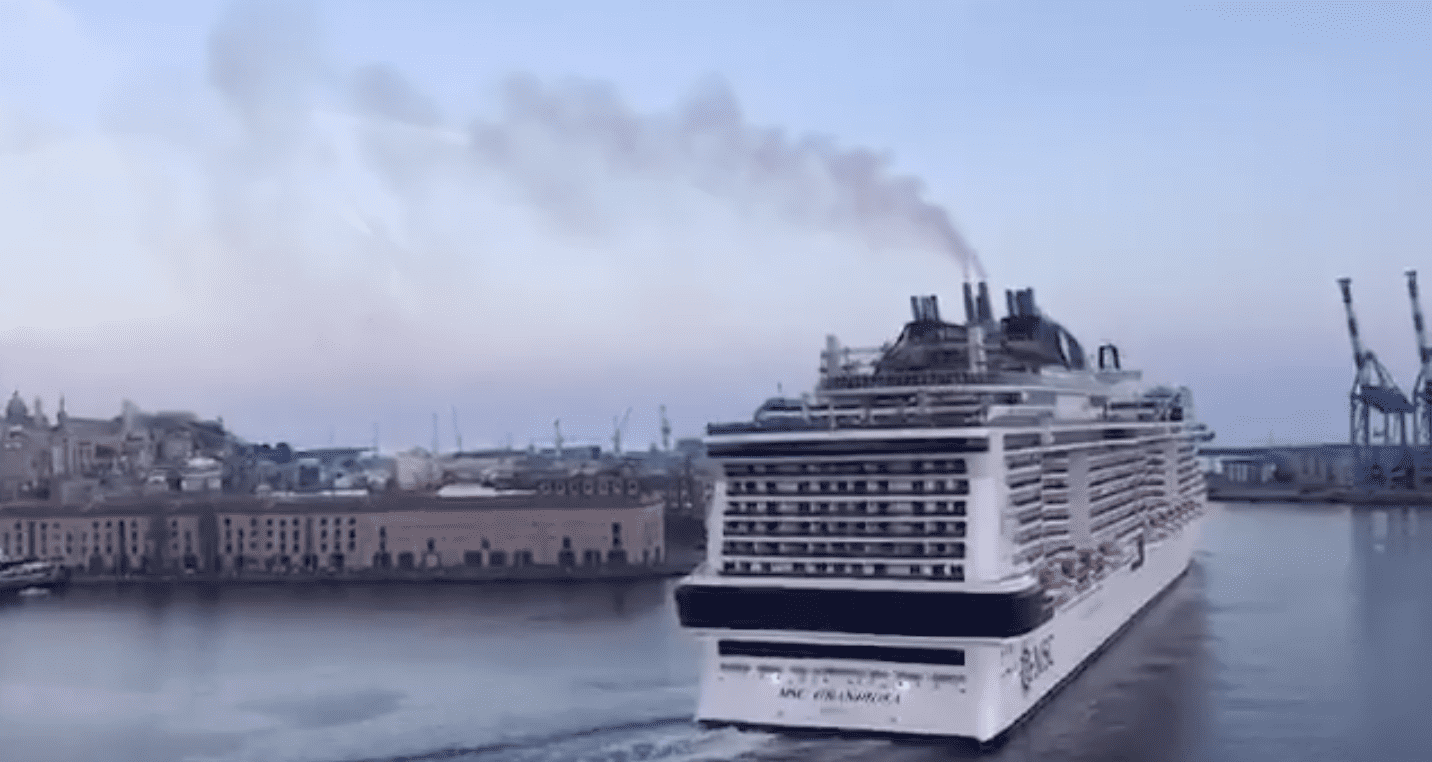 Needless to say, even those watching via the internet could feel the overwhelming emotion of the moment as they no doubt wished to be among those setting sail.
But these initial MSC Cruises — aboard both the Grandiosa and the Magnifica, which is slated to sail on August 29 — are only open to residents from the Schengen area of Europe.
What Precautions Are Being Taken on Board
In the weeks leading up to MSC's sailings, the company worked to develop protocols that would be in place aboard the ship, including testing and temperature checks at embarkation and the use of facial masks in public areas where social distancing is not possible.
They also worked with the ports their ships will visit, as MSC Chairman Pierfrancesco Vago explained, "ensure that local communities feel comfortable welcoming our guests."
READ MORE: Details About Life Aboard the First Major Cruise Ship Returning To Service
It's safe to say that the eyes of the entire cruise industry will be on the MSC ships as they set out on these initial sailings.
It's also safe to say that would-be passengers who want nothing more than the opportunity to cruise again will be keeping all those aboard in their thoughts, hoping they return safe and sound, hopefully making this the first of many future voyages and setting the industry on a course toward normalcy.
---
---