8 Best Things To Do in Split (Croatia)
The old town of Split lies on Croatia's Dalmatian Coast and is very popular among the locals. It is well known for the Klis Fortress, Diocletian's Palace and gorgeous beaches. The urban area has a population of nearly 300,000 people, making it the second-largest city in the country.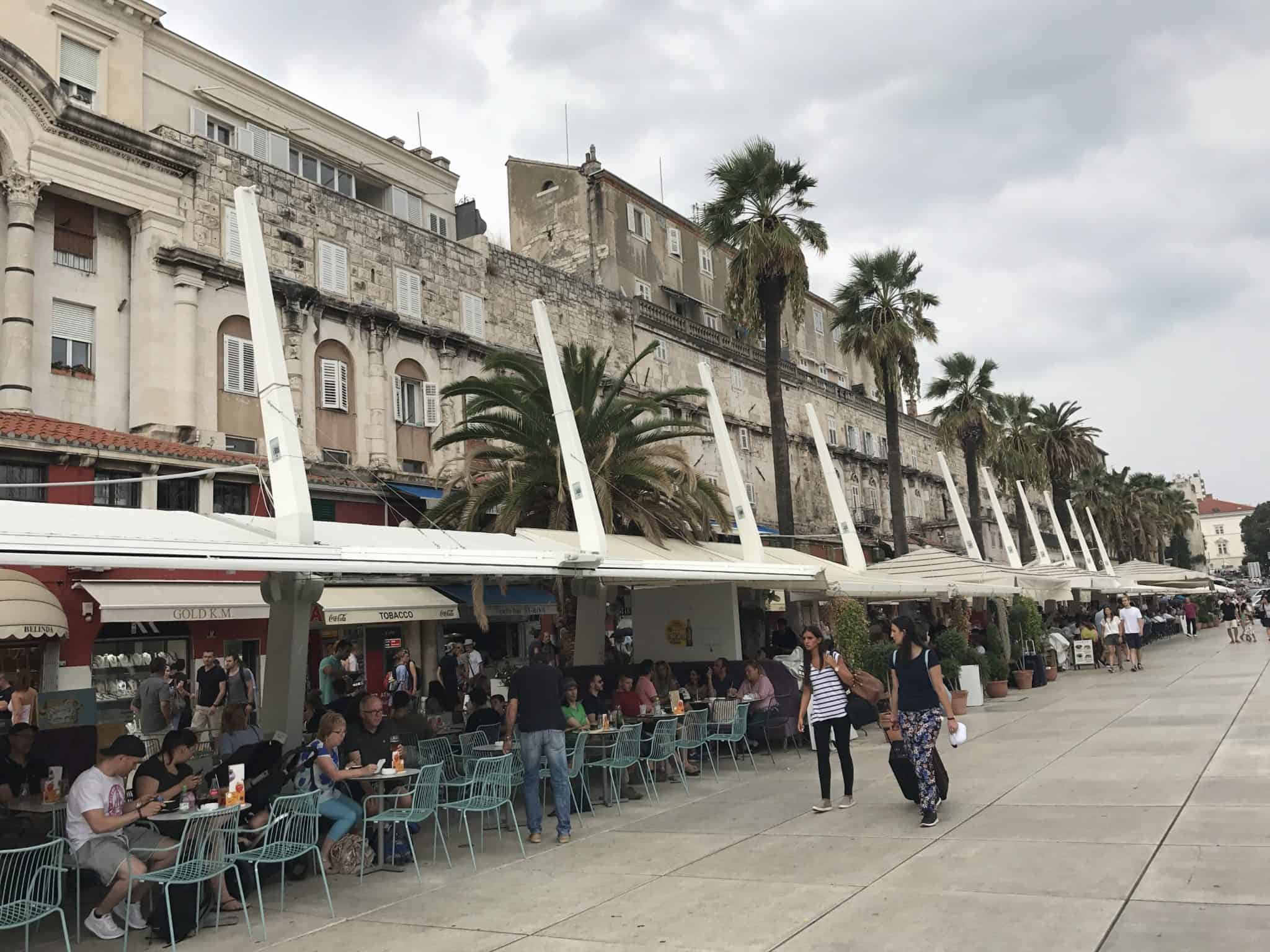 Situated on the eastern shore of the Adriatic sea, this former Roman empire lacks nothing when it comes to providing an entertaining port-day.
While many may have forgotten this old city, the ancient remains of Split hold an immense amount of history within them. Some of these locations have played starring roles on television shows (including Game Of Thrones) in recent years, so you might just recognize some of the city's sites!
There's an abundance of adventure awaiting you in this Mediterranean town. Here's some of our favorite things to do in the town of Split.
8 Best Things to Do in Split, Croatia
1. Explore the Old Town of Split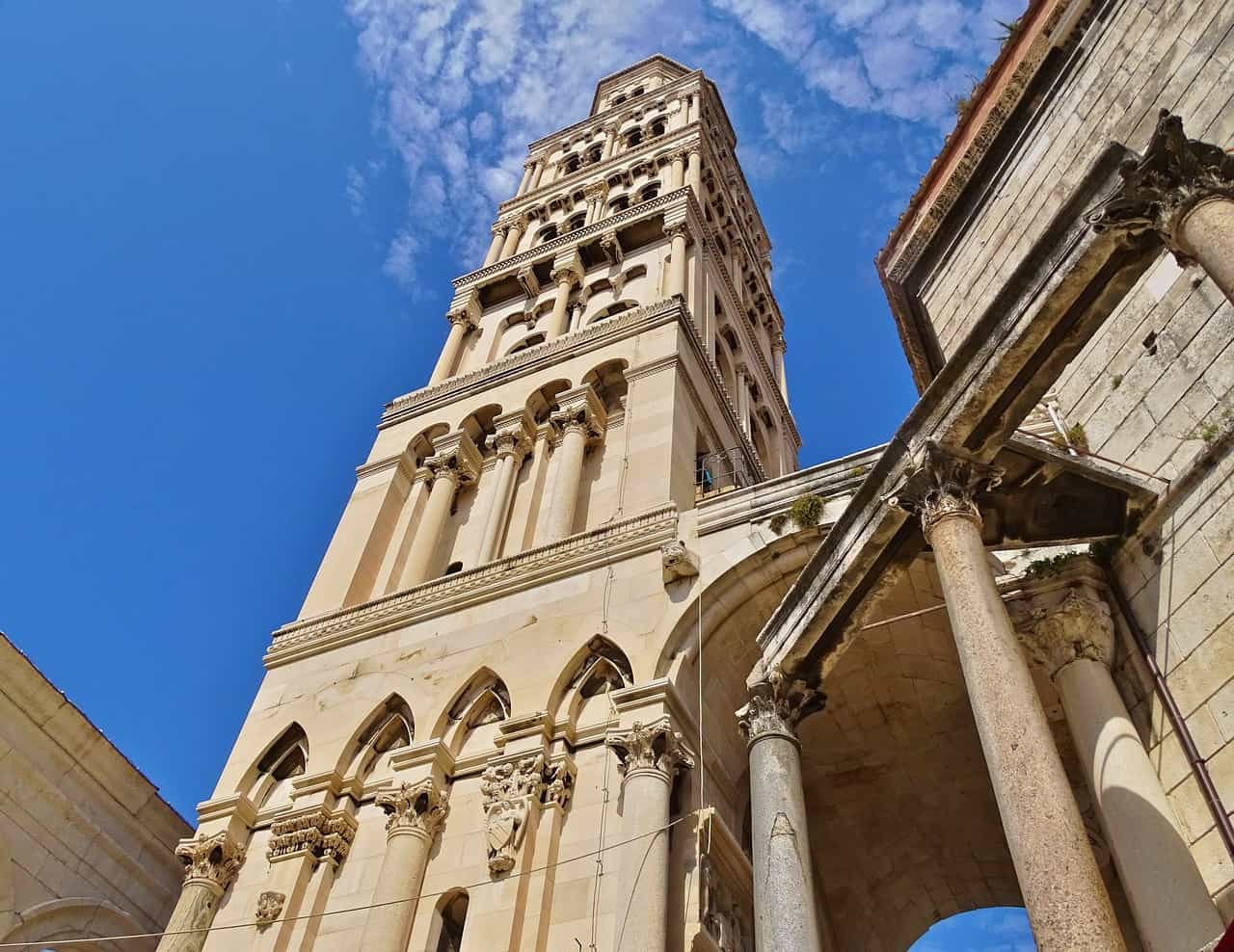 You'd expect a city of ancient ruins might hold many secrets, and this one is no different. The streets are lined with secret passageways, staircases, and tunnels from the days of the Roman Empire, and you can still find some of these treasures today. One of the most popular attractions here is The Palace of Roman Emperor Diocletian, which is located right on the water. You won't want to miss it (especially all you Game of Thrones fans out there).
Famous Landmarks: Split Cathedral, Peristyle, Gregory Of Nin Statue, Jupiter Temple.
2. Neighborhoods of Split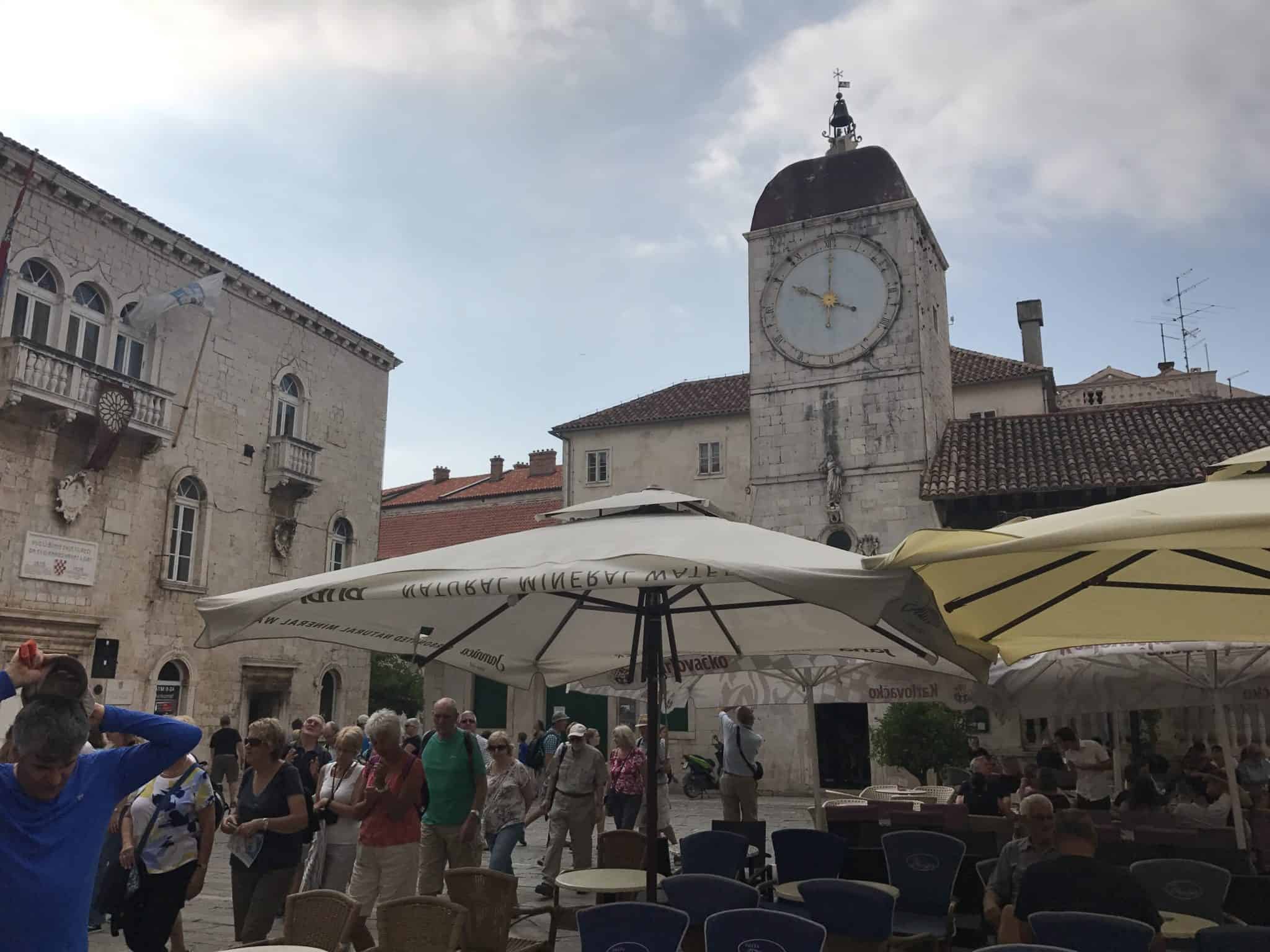 If you love truly immersing yourself in the lives of the locals, then taking time to discover all the neighborhoods in Split is the perfect activity for you. The most famous, and oldest, four neighborhoods are Dobri, Varos, Manus and Lucac. They were built in the 16th century and reflect a typical old-timey village with small stone houses, narrow streets, taverns, and green window shutters. 
Other Neighborhoods to Explore: Matejuska, Bacvice, and Spinut.
3. Explore Marjan Hill
Marjan Hill is nearly 600 feet high and located on the peninsula of the city. It is a very popular and unique location due to the fact that it is wholly surrounded by both land and sea. The hill is covered with jogging and walking paths making it the perfect place to explore while absorbing the unbelievable sights which surround you.
You'll no doubt find many bikers and hikers taking in the pine-covered scenery. If you're looking to clear your head, or just get some good photos, this should be the top spot on your list.
Additional Fun: At top of the hill, you will find a cute café known as Vidilica. This is the perfect place to sit down, sip on a warm latte, and enjoy the surroundings before making your way back down the slope.

4. Churches on Marjan Hill
While you're on Marjan Hill, you'll also want to make sure to visit some of the city's oldest churches. Among them are St. Jere Church, which was built in the 15th century, and St. Nicholas The Traveler, which was built in the 13th century and is located at the southeastern side of the hill. This is a must-do for all the history buffs in your group. 
Other Churches: The Church Of Our Lady Of Seven Sorrows, which was built in the mid of 14th century; and The Church Of Our Lady Of Good Counsel, which was built in 1513.
5. The Museums of Split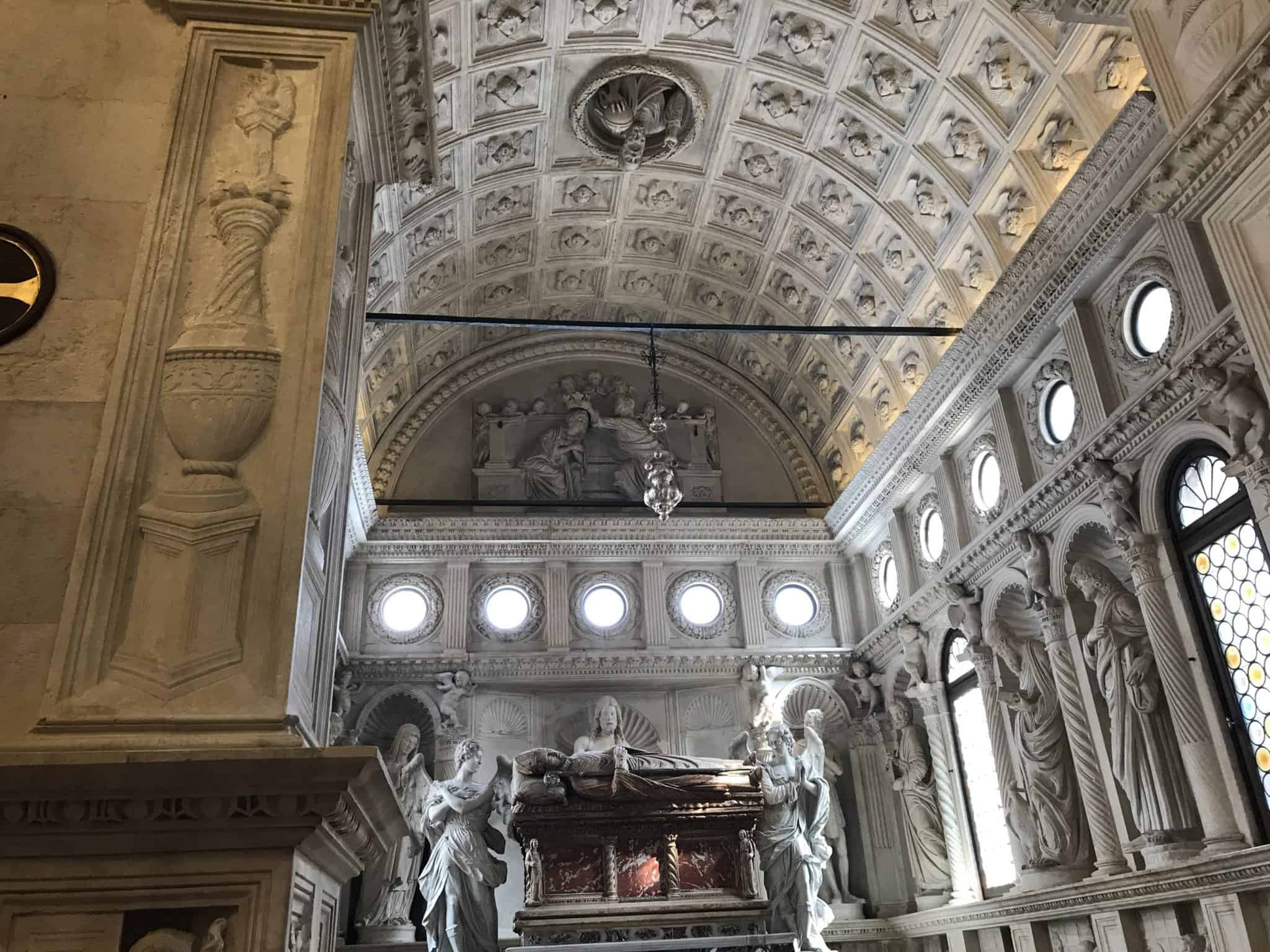 With the history-soaked town serving almost as a living museum in and of itself, many visitors forget that there are several actual museums to explore as well! While the museums here may not be large, they offer a wonderful glimpse into the deeply-rooted history of the Mediterranean. 
Among the museums to check out are Town Museum, which is a great one for the kids, and the Archaeological Museum, which holds many Greek and Roman artifacts. Another great stop is the Split Live Museum, where you can find recreations bringing the everyday existence of Roman citizens to life. 
More Museums: Ethnographic Museum, Croatian Archaeological Monuments, and Maritime Museum.
6. Beaches of Split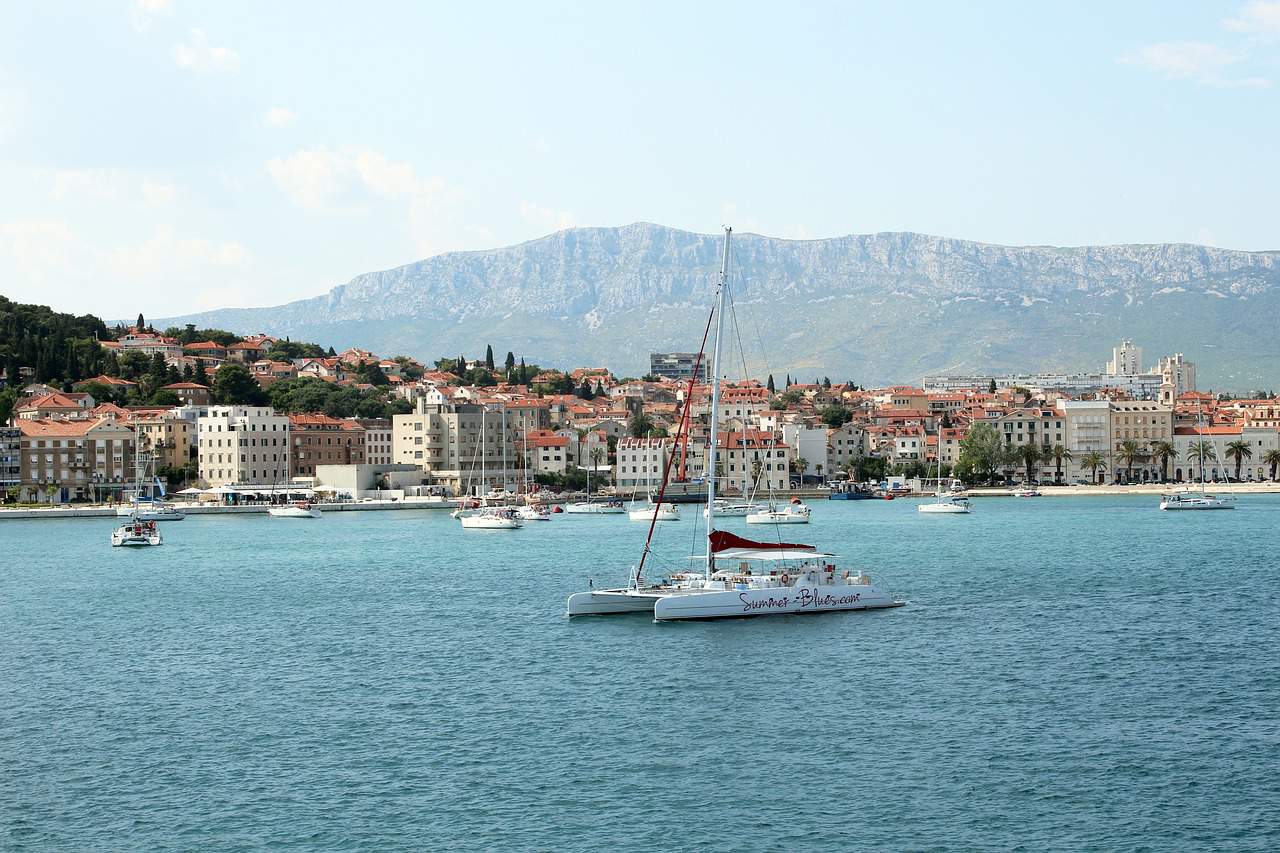 Since Split is located right on the Adriatic Sea, the city has many stunning beaches to explore. This makes it the perfect destination to bring your beach towels and your sunscreen, and just enjoy the day on a new coast. You'll find that the water here is an absolutely beautiful crystal-clear blue, and the beaches themselves come in all shapes and forms, from pebbled to sandy and rocky beaches, too. The most famous is Bacvice Beach, which is a great place to rent a jet-ski and enjoy a day of refreshing thrills. 
More Beaches: Ovcice Beach, Firule Beach, Trstenik Beach, Kastelet Beach, and Bene Beach.
7. Art Galleries of Split
The most famous Croatian sculptor, Ivan Mestrovic of the 20th century, actually lived and worked in Split during the 20th century. Mestrovic designed his own home, which is now known as the Ivan Mestrovic Gallery. You'll find over a hundred of his pieces on display within the gallery's walls. 
More Galleries: Studio Naranca, which is a beautifully designed three-story building by the Golden Gate; Jaksic Gallery, which features pieces from Jaksic family members; and the Jaman Gallery, which features the art of local painter Danijel Jaman.
8. Dining in Split
This city's wine bars and restaurants are outstanding. After a day of wandering the city, unwinding by heading to the seafront promenade for an aperitif sounds perfect. Looking for a specific type of food? See if one of these spots does the trick for you! 
Restaurant Dvor: famous for meat and fish dishes.

Restaurant Kadena: famous for the Croatian classic dishes.

Konoba Nikola Stobrec: famous for seafood.

Tavern Kod Hvaranina: famous for baby beef stew.

Uje Oil Bar: famous for olive oils and wines.

Konoba Matoni: famous for vegetable food.

As you can see, Split offers a wide variety of options when it comes to ways in which you can spend your day here. With so many choices, it might actually be hard to decide what to do, which only means you'll have to visit again! 
---
---