Florida Port Closure Leaves Miami Cruise Passengers Stranded
With Hurricane Dorian rapidly approaching Florida, Carnival Cruise Line has had to make major changes regarding several of their ships, including the postponement of a Carnival Horizon sailing.
Meanwhile, Norwegian Cruise Line has indicated that the Breakaway will leave earlier than expected.
What Carnival Is Saying
Over the past few days, Carnival had clearly hoped that they would be able to disembark Carnival Horizon's current passengers and get the next guests on board before the storm hit.
But on Saturday evening, it became clear that would not be possible. "PortMiami is closed to inbound traffic," Carnival said in an update regarding how their fleet was being impacted. "Port officials approved Carnival Horizon to dock this evening to give guests aboard the opportunity to disembark, with the requirement that it depart later tonight. Our request to remain docked in port through Sunday afternoon was denied. Regrettably, guests who are already in town for the September 1 cruise will not be able to board the ship this evening."
HURRICANE UPDATES: Carnival Updates Hurricane Dorian Sailings
Of course, this meant that guests who had already arrived in town were now forced to find lodging in which to ride out the storm. While some tried to remain positive by acknowledging that Carnival was looking out for their safety, others weren't so pragmatic. "Because they waited until the last possible moment to make this decision," wrote one Facebook user, "my family is now stuck in a city that's in the direct path of a hurricane."
The update from Carnival continued, indicating that the port "is expected to re-open as early as Monday or as late as Wednesday."
With the ship heading to safer waters until the storm has passed and the port reopened, Carnival said that they would then sail "a shortened cruise, on the day the ship returns to Miami. Given the shortened duration, you may cancel and receive a 100 percent future cruise credit if you elect not to travel. Guests who elect to sail will receive a pro-rated refund of their cruise fare and any pre-purchased beverage and Wi-Fi packages, along with a refund of any cancelled shore excursions."
Norwegian Breakaway To Sail Early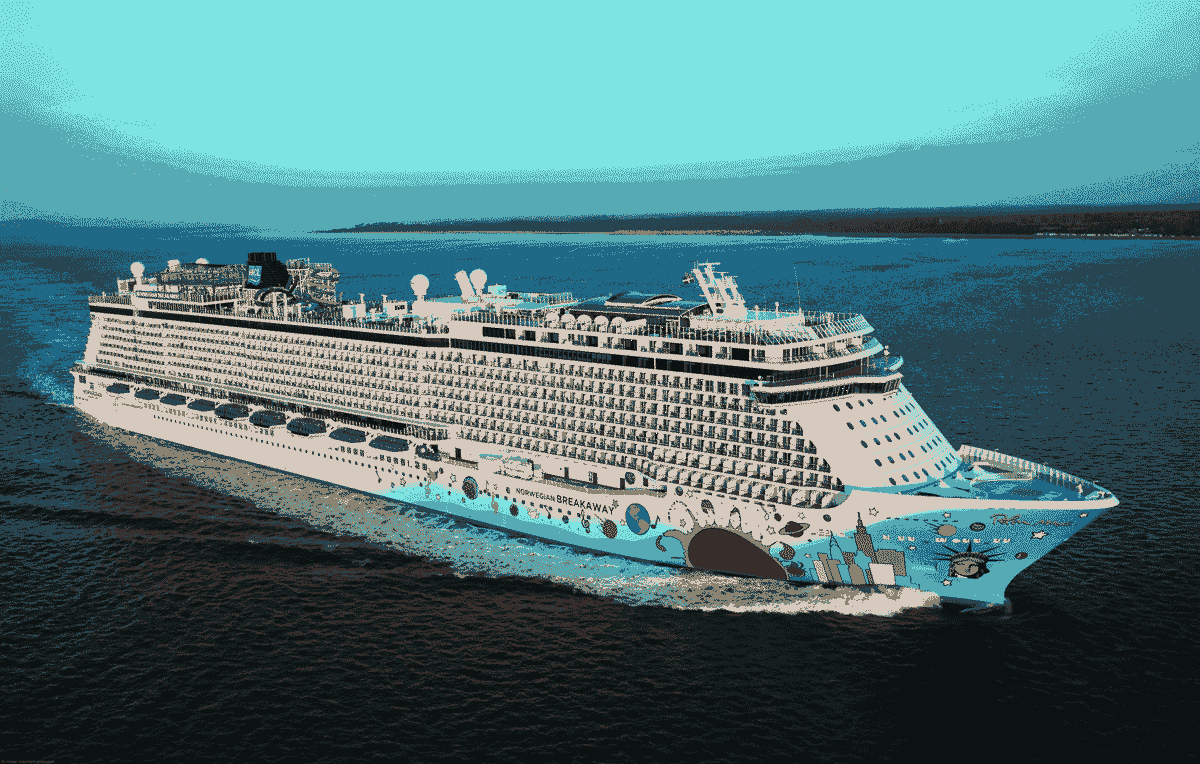 Meanwhile, Norwegian Cruise Line announced that the Breakaway would begin boarding passengers much earlier than expected on Sunday morning. They informed guests that check-in would begin at 9 a.m. "All guests must be at the port by 11 a.m. or sooner in advance of port closure," Norwegian said, adding that the ship would "sail her original Western Caribbean itinerary."
READ MORE: What Cruisers Shouldn't Do During Hurricane Season 
This led some angry Carnival Horizon guests to ask why the same was not being done regarding their scheduled cruise. And although Heald addressed on his Facebook page "what another cruise line is doing" and speculated that it was "old information based on a very optimistic plan," when Norwegian later posted another update, their plan was still to board guests early and depart before the port closed.
It was expected that Port Canaveral would close by Sunday. As a result, Carnival cancelled the September 2nd sailing of the Carnival Liberty, while the Carnival Elation — after returning from a sailing that was extended because of the weather — was expected to depart on September 5th and return on September 7th after a visit to Nassau.
---
---