Cruise Radio News Brief | Week of August 11, 2019
Every week we bring you the latest cruise news stories, articles we've published, our latest Cruise Radio podcast, and our recent YouTube videos.
1. Norwegian Cruise Line has banned stateroom door decorations on all ships "per safety requirement." Though the cruise line doesn't go into detail about the new 'requirement,' they did say the new policy was implemented to eliminate fire hazards, making it hard to argue with the new policy.
2. Carnival Cruise Line canceled the use of its SkyRide attraction on Carnival Vista and Carnival Horizon for the foreseeable future. This decision was made so that Carnival could "conduct regular maintenance" and "maintain [a] high level of safety." There's no word yet on when the ride will be back in action.
3. Virgin Voyages announced the itineraries for its upcoming cruise ship, Scarlet Lady. No longer able to sail to Cuba, the new line marketed to adults-only cruisers will visit ports of call like Costa Maya and Puerto Plata.
4. Royal Caribbean extended stays in Perfect Day at CoCo Cay by adding time to the sailings in which ships will visit the private island. The later night allow passengers to explore the area further and open opportunities up to things such as a Junkanoo Jam Up Party, an island barbeque and performance by a calypso band.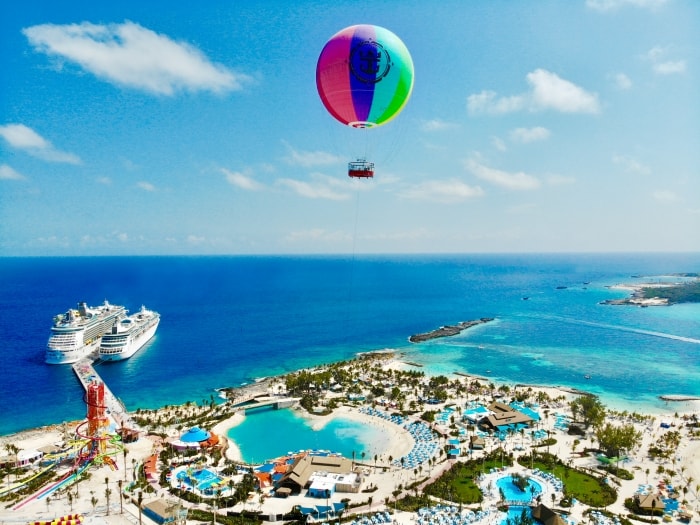 5. Celebrity Cruises is repositioning a ship to Tampa for the first time in over a decade. Once rehomed, the Celebrity ship will run 10-night Eastern Caribbean, 11-night Southern Caribbean, 11-night Panama Canal cruise itineraries after performing a 14-night transAtlantic from Barcelona to Tampa.
Featured Article: 5 Ways to Keep Entertained on a Cruise
Not that long ago, there wasn't much to do on a cruise ship – at least not compared to what you can do on today's ships. With attractions like on-board rock-climbing walls or go-karts, it might seem like it's impossible to get bored on a cruise. But not everything appeals to everybody, so we broke down the best ways to keep yourself entertained during a cruise.
This Week's Podcast: Celebrity Equinox Review
This week we hear a review of Celebrity Equinox, which currently sails Caribbean cruises out of Port Everglades. Listen in to hear about Celebrity's "Move Up" stateroom bidding program, onboard dining options, and more. This was a seven-night cruise to St. Thomas, San Juan, Tortola, and St. Maarten.
Featured Video: Getting to Horseshoe Bay Beach Bermuda
If you're cruising to Bermuda soon, Horseshoe Bay should already be on your list to visit. It's not a long taxi to the beautiful beach from the cruise pier in Bermuda, but the cavernous rocks make for a must-visit stop in Bermuda.
---
---