6 Cocktails To Try On Your Next Cruise Vacation
Sunshine, the open sea, and good company. These are just some of the elements that make up a great cruise experience. Whether you're enjoying a tropical drink poolside or having a pre-dinner cocktail, cruises are a great time to start imbibing a fruity, boozy concoction.
In recent years, cruise lines are getting more sophisticated and they offer everything. This includes giant swimming pools, Wi-Fi connection or huge TV screens that allow you to watch the games of the NFL preseason schedule during your vacation on the high sea. They have also doubled down on the range of bar-side beverages that they have on offer. Instead of all-you-can-eat buffets, tired lounge singers and shuffleboard, ship bartenders have decided to upskill themselves.
So, sit back relax and enjoy a cold one as we take you through the top 6 cocktails that you can enjoy when you're out on a cruise.
The Pina Colada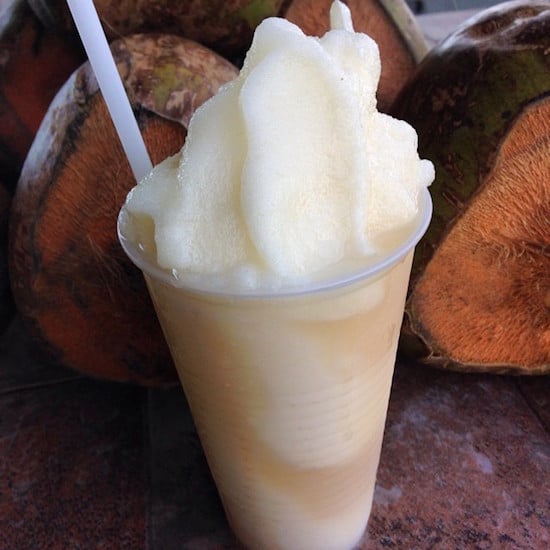 The quintessential cruise ship cocktail, the Pina Colada is said to have been invented by Puerto Rican pirate Roberto Cofresi. By mixing coconut, pineapple, and white rum, it is claimed that Cofresi served up this delicious concoction to boost the morale of his crew as they plundered the high seas.
Despite its roguish origins, this delightful drink is a popular choice amongst cruisers looking for a good time. With pineapple juice, coconut milk and white rum in the mix, it's easy to see why the Pina Colada is popular with both pirates and cruisers alike.
Ingredients:
White rum

Cream of coconut/coconut milk

Pineapple juice
Elderflower Gin and Tonic
Cool, refreshing and clear are just some of the terms used to describe a good "G and T". Adding a slight twist to the classic recipe, the Elderflower G and T blends the sweet bouquet of Elderflower with the sharp bite of Juniper berries. 
Garnished with lime and enjoyed with plenty of crushed ice in a highball glass, this is the perfect antidote to the scorching heat of the open sea.
Ingredients:

Gin

Elderflower liqueur

Lime wedge

Tonic water
Blue Gin Delight
The tropical brother of the Tom Collins, the Blue Gin Delight is crisp, refreshing and extra fruity. With generous amounts of Sprite, gin and blue curacao, this drink brings you the taste of summer in a highball glass.
If vodka isn't for you, the Blue Gin Delight is the perfect accompaniment to your poolside escapades.
Ingredients:
Blue Curacao 

Old Tom Gin 

Lemon juice 

Sprite or 7-Up 

Cocktail cherry

Lemon slice
Blue Hawaiian
Another blue-colored concoction, the Blue Hawaiian is in a fun, holiday version of the Long Island Tea. Where the Long Island Tea would leave you with little-to-no recollection of the night's events, the Blue Hawaiian wants to spend a day with you by the pool.
Served up with rum, blue curacao and an assortment of fruit juices, the Blue Hawaiian is best enjoyed frozen or with generous amounts of crushed ice.
Ingredients:
White Rum

Vodka

Blue Curacao

Pineapple juice 

Coconut milk
The Singapore Sling
Back in the colonial era, wives of British plantation managers would congregate at the Raffles Hotel where they would indulge in a truly wondrous concoction. Mixed with fresh pineapple juice from Sarawak, gin, Cointreau and grenadine amongst others, the Singapore Sling is a deceptively smooth drink.
Boozy and fruity in equal measures, relive a different time with a cold Singapore Sling at your side as you lounge by the pool.

Ingredients:
Gin

Cherry brandy

Cointreau

DOM Benedictine

Grenadine

Pineapple juice

Fresh lime juice

Angostura bitters
Bikini Martini
Despite its namesake, the Bikini Martini is anything but a martini. Served in a martini glass, this delicious tropical cocktail is made with rum, vodka and pineapple juice. Refreshing and fruity, this drink packs quite a punch, so sit back, relax and enjoy the ride.
Ingredients:

Coconut Rum

Pineapple juice

Vodka

Grenadine

Maraschino cherries
What is your favorite cruise drink?
---
---