Cruisers Create Hundreds Of Blankets For Project Linus
While cruising around the world aboard the Holland America MS Amsterdam, over 80 passengers have come together to do something extraordinary. They're taking part in a program called Project Linus which is allowing them to come together, meet new people and make new friends, all while creating hundreds of blankets which will be distributed to children in need.
What Is Project Linus?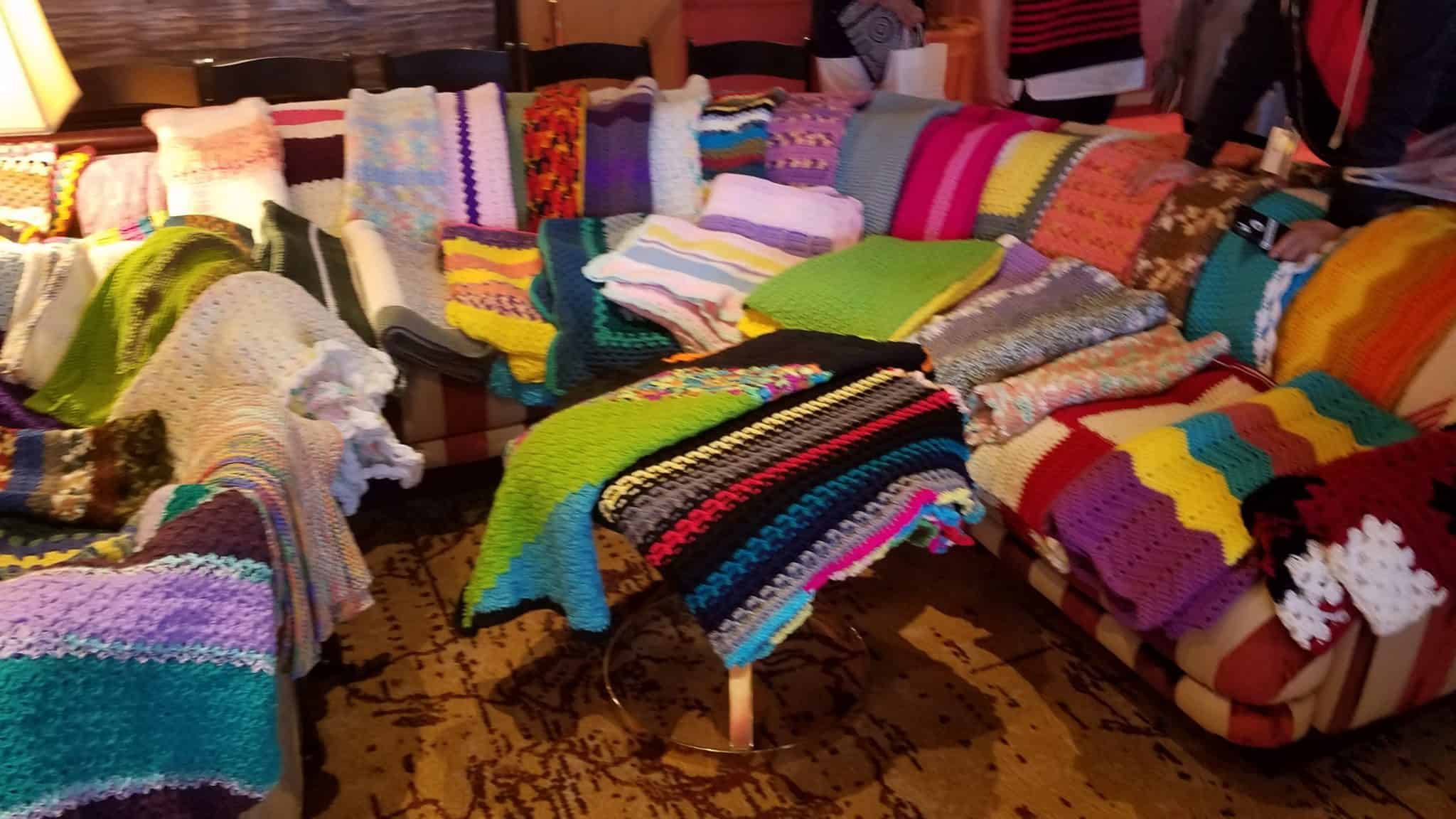 If you're unfamiliar with Project Linus, don't beat yourself up too much… I'll admit that until very recently, I was equally uninformed. As it turns out, the non-profit organization has been around since 1995 and has, in that time, donated literally millions of blankets as part of their mission to "provide love, a sense of security, warmth and comfort to children who are seriously ill, traumatized or otherwise in need." And if when you think of "blankets" and the Peanuts character Linus, you've just figured out exactly where the organization got its name.
I first heard of Project Linus when we received an E-mail from Marty Gottlieb of Jacksonville, Florida, who said that he and his wife were heading up a group of about 80 guests on the Holland America World Cruise who were knitting and crocheting blankets for the cause. "We started cruising in 1998," Marty later told me, explaining that after having sailed on both Carnival and Princess, they eventually began doing longer trips on Holland America after retiring.
"We prefer Holland America because of their wonderful crew," he explained, "and we consider their 15 ships our second home. Many people have beach, lake or mountain homes, we have floating ships. We cruise over 220 days a year, bringing many comforts of home with us." Between journeys, they spend about two months visiting their grandkids, swinging by to see the doctor and then restocking for their next trip!
How It All Comes Together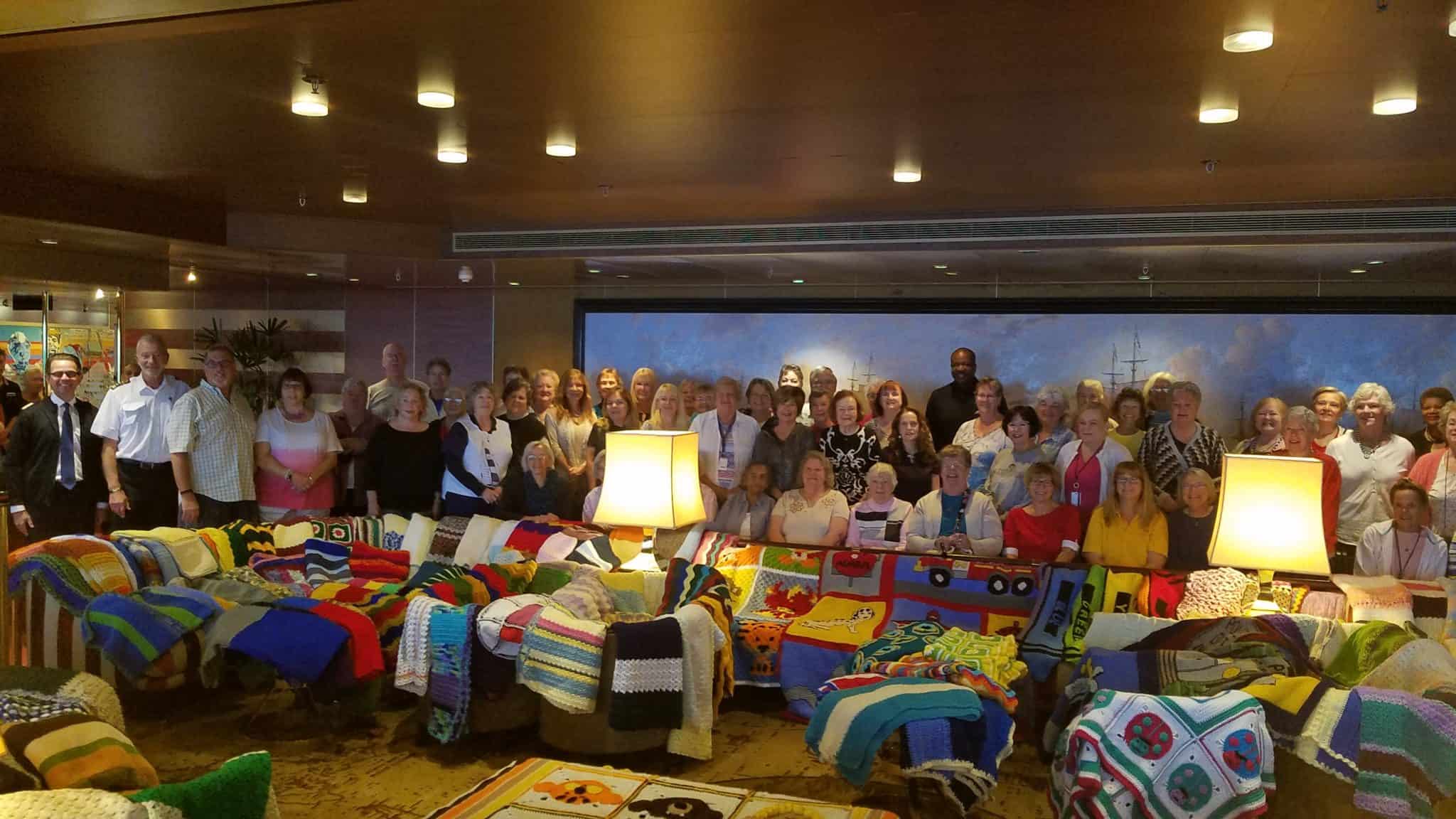 Marty's wife, Gail,  was crocheting blankets on previous World Cruises for Project Linus and he thought this would be a way for him to volunteer, since the person who'd previously run it for many years wanted to retire. By any standards, his initial year has been a success. In fact, with the help of four fellow cruisers, they were able to double the number of "blanketeers", as the volunteers who make the blankets are called. And when last we checked in, they were rapidly approaching the 300 blanket mark.
They say it takes a village to raise a child, and it turns out that the same is true of making blankets for children in need. Marty explained that Project Linus of Seattle/Kings County donates boxes of yard and supplies each year to those setting sail on the world cruise, and Holland America (which has been involved with the project for over a decade) dedicates money as well. After gathering the donated and purchased materials in Jacksonville — over 230,000 yards in all — Marty and his wife then drove a 10-foot U-Haul from Jacksonville to Fort Lauderdale to begin the World Cruise.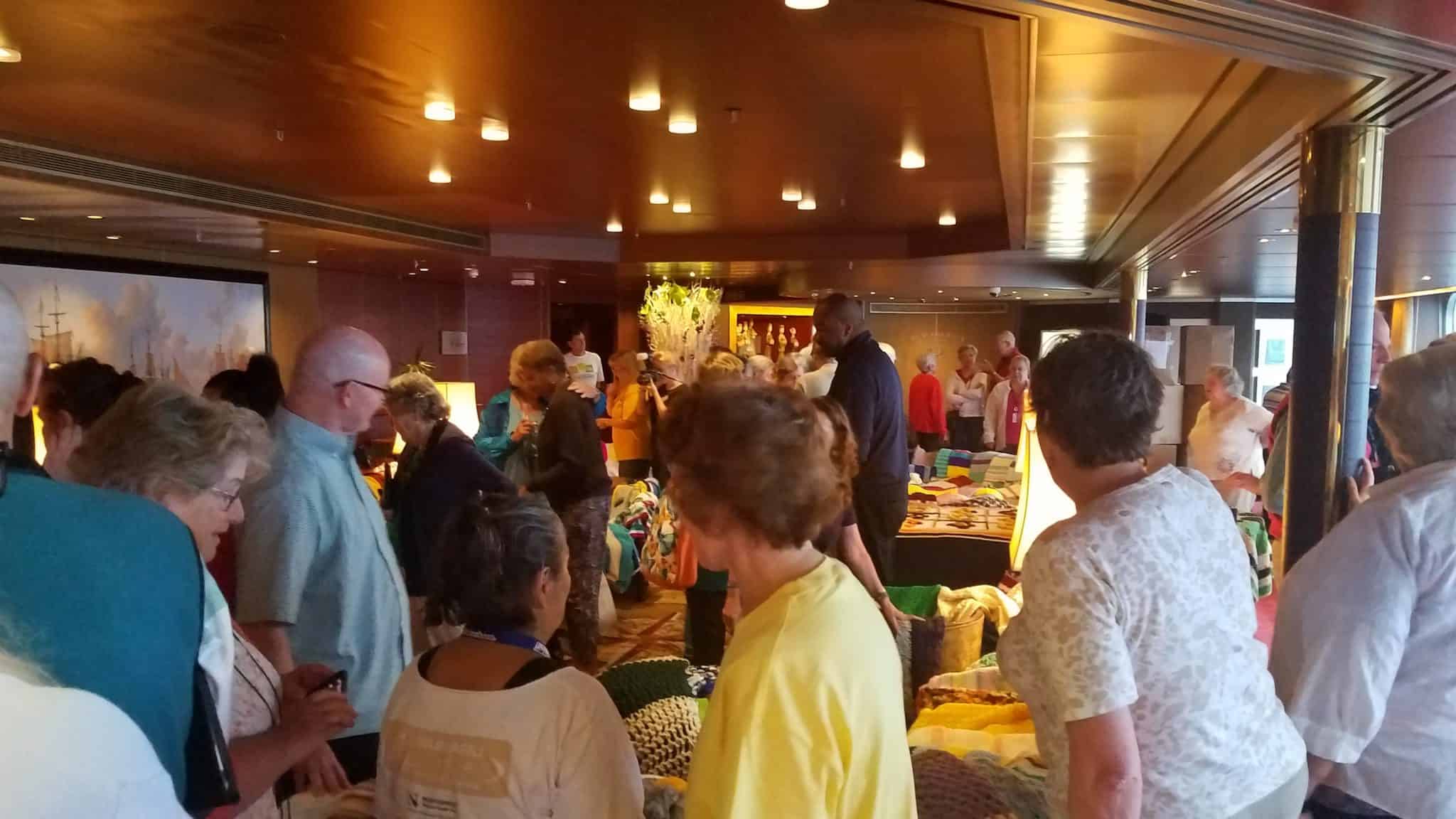 Once on board, the blanketeers have a dedicated space and time on sea days where they can pick up their choice of yarn, supplies, work and chat while offering help to those passengers who may be working on their own throughout the course of the day. It is, without question, a labor of love. So much so that Marty has already volunteered to head up next year's World Cruise Project Linus efforts.
The blanketeers are vigorously knitting/crocheting while on tours, before a show in the theater as well as all over the ship. The completed blankets are displayed twice during the cruise for their fellow passengers to see. Some guests work on blankets year round for Project Linus and bring their completed works to the ship in January. With the 2020 cruise being 14 days longer than this year's, the group is hoping to exceed their already impressive 2019 numbers.
If you'd like more information on Project Linus and how you can become involved with this amazing organization, click here.
Photos courtesy of Marty Gottlieb
---
---