11 Frequently Asked Norwegian Cruise Line Questions
Whether you're considering sailing on the newest, oldest, biggest or smallest ship in the Norwegian Cruise Line fleet, odds are you have questions.
While each of those ships offers unique experiences, there are certain questions that just about every person has when they begin researching a trip on NCL. Rather than scouring the internet for the information you need to plan the perfect trip, we've compiled a wealth of information you're likely to find useful.
READ MORE: 7 Questions to Ask Before Booking a Cruise
Everything below is accurate as of June 2019.
So let's take a look at some of the most commonly asked questions regarding Norwegian Cruise Line.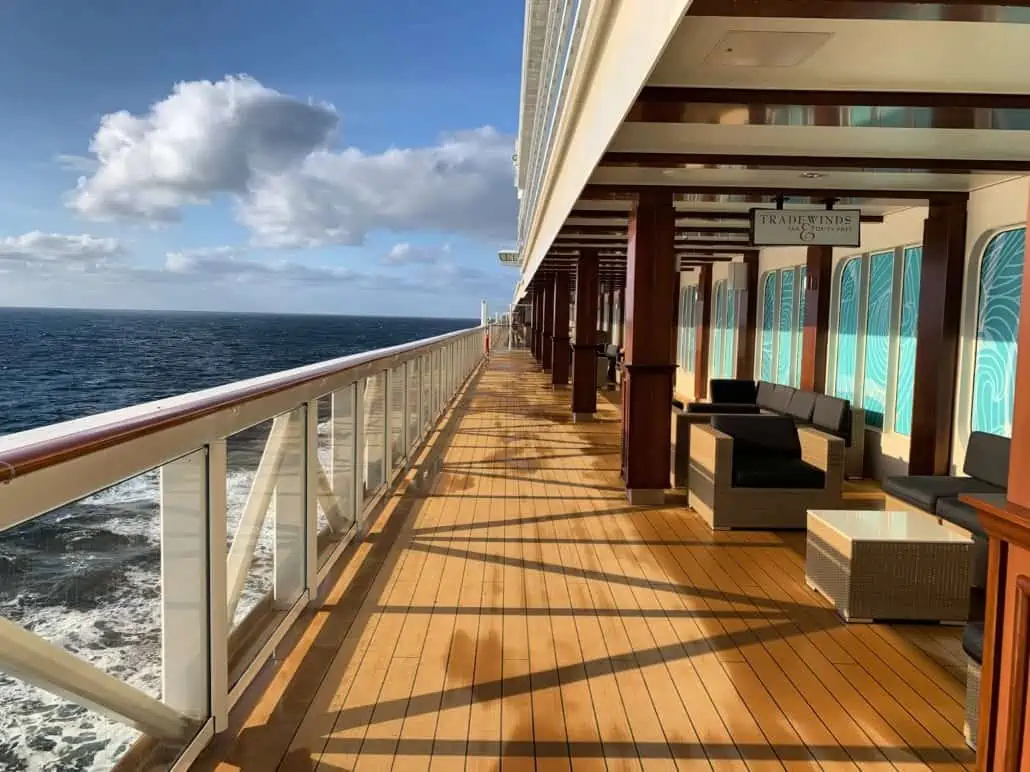 1. How does the Free At Sea promotions work?
Although considered a "special promotion" that could end at any time, Free At Sea is offered pretty much year-round. The program offers "perks" based on the level of stateroom you book.
Most of the time, inside and studio (solo) staterooms are allowed to pick one perk, balconies receive two, and guests staying in the exclusive Haven area may pick all 5 perks.
The changes are made to the program occasionally (including the period during which all five promotions are offered at lower stateroom levels), the standard perks offered are as follows:
Specialty dining
Premium Beverage Package
250 minutes wi-fi
$50 per port shore excursion credit
3rd and 4th guest sail free
These perks are offered to the first two guests in the room. Proving there is truly no such thing as "free", guests must pay a 20 percent gratuity (added on to the cost of the cruise) for the dining and beverage packages.
2. How much does the drink package cost… and what does it cover?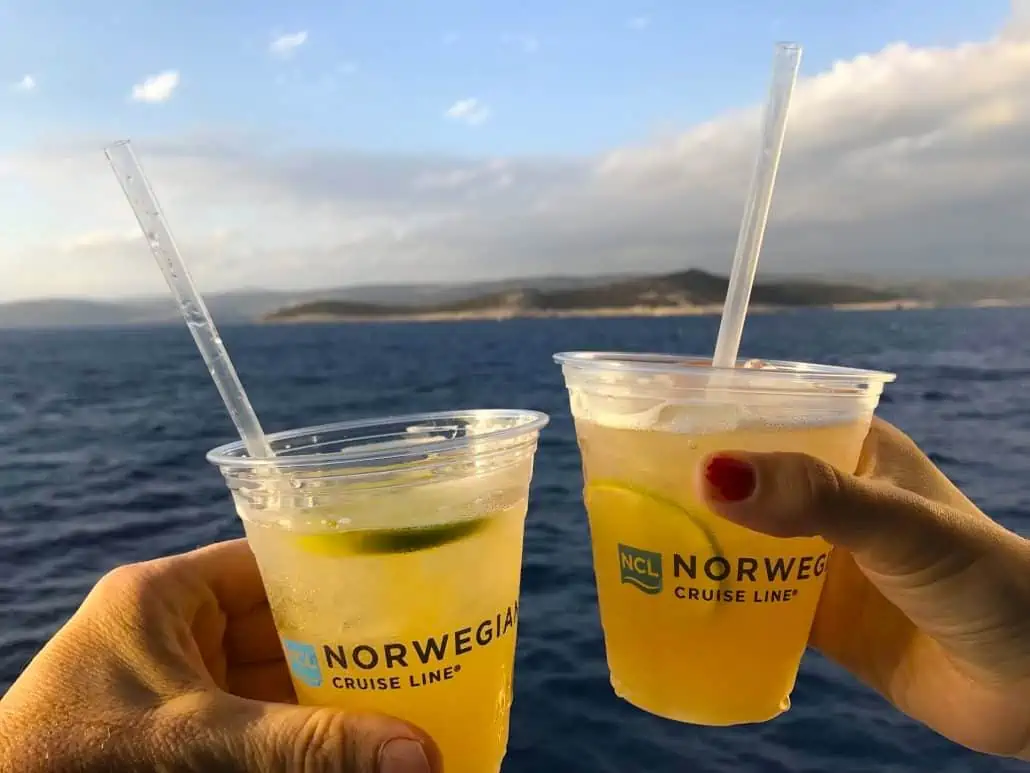 The vast majority of people who sail on NCL and want the drink package, wind up getting it as part of the "Free At Sea" promotion mentioned above.
But if for some reason that's not the case, you can buy one of two drink packages: the Premium Beverage Package (formerly known as the Ultimate Beverage Package), and the recently-introduced Premium-Plus Beverage Package.
The Premium package (which is the option given as a Free At Sea promotion) will run you $99 per person, per day (plus 20% gratuity) and essentially covers any drink under $15.
The Premium Plus package costs $128 per person, per day (plus 20% gratuity) and covers just about anything you could want to consume-beverage-wise, during your sailing. There are restrictions on both packages.
READ MORE: NCL Rolls Out New Premium Drink Package
For example, while they cover cocktails on one of Norwegian's private islands(Great Stirrup Cay), they do not cover them on the other (Harvest Caye). Neither covers mini-bar drinks, but the Premium Plus package does include things like the wine dispensers as well as specialty coffees and energy drinks.
3. How does Norwegian deal with upgrades?
For the most part, the legendary "upgrade fairy" concept is dead. While there are still occasions when customers may receive unsolicited offers for an upgrade, Norwegian has largely switched over to a program called Upgrade Advantage. In a nutshell, the program allows select guests to bid on an upgrade.
READ MORE: How To Bid For An Upgrade On Norwegian Cruise Line
Generally speaking, you are given the opportunity to bid on staterooms which are up to two categories higher than the one in which you're currently booked.
This means that if you book an inside stateroom, you can bid on an oceanview or balcony cabin. Not all guests are given the opportunity to bid, and there is no guarantee that a bid will be accepted.
There are pros (potentially getting a sweet upgrade at a relatively low cost) and cons (having no control over where your new stateroom will be located) to the program, and it's important that you fully understand how Upgrade Advantage works before booking.
4. Do I need to make dining reservations in advance?
While the whole idea behind "Freestyle Cruising" is the ability to do what you want, when you want — including eating — there are times when you should definitely make a reservation. If there's a specialty restaurant you're dying to hit, make a reservation.
This is especially true if you want to celebrate a special occasion on a specific night, in a specific restaurant.
For example, a lot of people enjoy ending their cruise by eating in Cagney's Steakhouse on the final night of the cruise. As a result, you may have difficulty walking up and snagging a table.
That said if you're willing to sit and have a drink at one of the nearby bars, odds are good that they'll be able to seat you eventually.
READ MORE: New Norwegian Ship To Feature Over 30 Restaurants & Lounges
5. Does Norwegian offer a discounted dining program?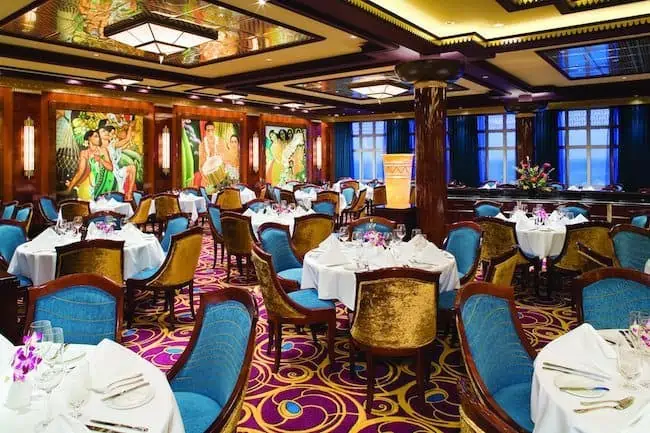 Yes. There are two different ways to get free or reduced dinners in the specialty restaurants aboard Norwegian's various ships. The first is to take advantage of the "free specialty dining" offer as a Free At Sea bonus (detailed above) on most sailings. How many meals you receive depends on the length of the sailing.
For example, on three and four-night sailings, guests receive one night of specialty dining. On week-long sailings, they'll receive three. If this particular perk is picked as part of a Free At Sea promotion, a 20 percent gratuity will be automatically added to the cost of your cruise fare.
The second option is to pre-purchase a dining package offering a certain number of dinners for a locked-in price. Currently, the 3-Meal Specialty Dining Package runs $92.40 (plus 20 percent gratuity).
It's worth noting that whether you receive specialty dining as a Free At Sea perk or purchase a package, some restaurants may require an additional upcharge.
For example, Bayomo by Ocean Blue (as well as Ocean Blue itself) will cost an additional $10.
6. Does Norwegian have a "formal" or "elegant" night? 
Sort of. Norwegian's Night Out is the line's version of "formal night" but as with most things, this is a bit different.
Dubbed "Norwegian's Night Out," there is no official dress code. Instead, they suggest it's a great night to dress up… or not. You'll see people wandering around dressed to the nines as they head out to one of the specialty restaurants (or to get their picture taken with the captain), but you'll also see people very casually dressed.
7. Does Norwegian charge for room service?
Yes. After introducing what they called an "enhanced room service menu" which offers a mix of complementary and for-fee items last year, NCL added a "convenience charge of up to $7.95" per order.
Morning coffee and continental breakfast can be ordered without the service charge being attached. Also, guests of The Haven do not have to pay the convenience charge on their room service orders.
8. Does NCL have staterooms for solo travelers?
Most of the newer ships not only have cabins specifically designed for solo passengers (called Studios) but an entire lounge dedicated to their occupants.
The Studio Lounge offers snacks, games, and a comfortable space in which to hang out. It's a great area where people traveling alone can meet fellow solo guests for group dinners and activities.
Better still, you don't have to be staying in a Studio stateroom in order to take part in the events.
9. What can you tell me about The Haven?
Available on most ships, The Haven is NCL's take on the ship-within-a-ship concept. Most Haven staterooms are located in an area which requires separate keycard access. Although be careful when booking… some of Haven staterooms are mixed in with regular cabins, so if this is important to you… double check!
While each Haven is different, many come with access to a private bar, restaurant, and pool. On some ships which do not have a separate Haven restaurant, other arrangements are often made.
For example, on the Norwegian Gem, Haven guests have exclusive access to breakfast at Moderno restaurant and lunch at Cagney's.
10. How much is the daily gratuity charge?
While the gratuity rates can change at any time, as of June 2019, the current rates are as follows:
$18 per person, per day for The Haven, Concierge, and Suites
$15 per person, per day for all other stateroom categories
The exceptions to this are all-inclusive sailings on the Norwegian Sky and Norwegian Sun. There, the rates are as follows:
$23.50 per person, per day for suites
$20.50 per person, per day for all other stateroom categories.
This fee applies to any guest 3 years of age or older and is 100 percent refundable in the event of a cancellation.
11. Can I bring bottles of wine on board?
Yes! While guests are not allowed to bring other types of alcohol, soda or water on board, they can bring corked, sealed bottles of wine or champagne. At embarkation, passengers are charged a "corkage fee" for each bottle, whether the intent is to consume the wine in a restaurant or in the guest's stateroom. The corkage fee is $15 for 750 ml bottles and $30 for 1,500 ml Magnums.
Wines gifted to passengers, whether by friends who arrange to have a bottle left in their stateroom or travel agents, is also subject to the same fee. The one exception to the "no bottled water" rule is with regards to factory-sealed purified water needed for medical devices or baby formula.
---
---