Ports Spring Back To Life As Cruising Readies For Restart
Bold prediction: 2021 will be a better year for the cruise industry and cruise vacation lovers than in 2020.
Okay, that's not exactly going out on a limb. By the time cruise ships start sailing again in significant numbers, an entire year will have passed since the industry was shut down back in March. Twelve months with virtually no money coming in and billions going out.
How many businesses could survive that?
But here we are, on the cusp of a new year, and the major cruise lines have not only survived, they are now busy preparing to restart operations. Much has been lost, but much has been learned too, and that hazy shape on the horizon just might be hope.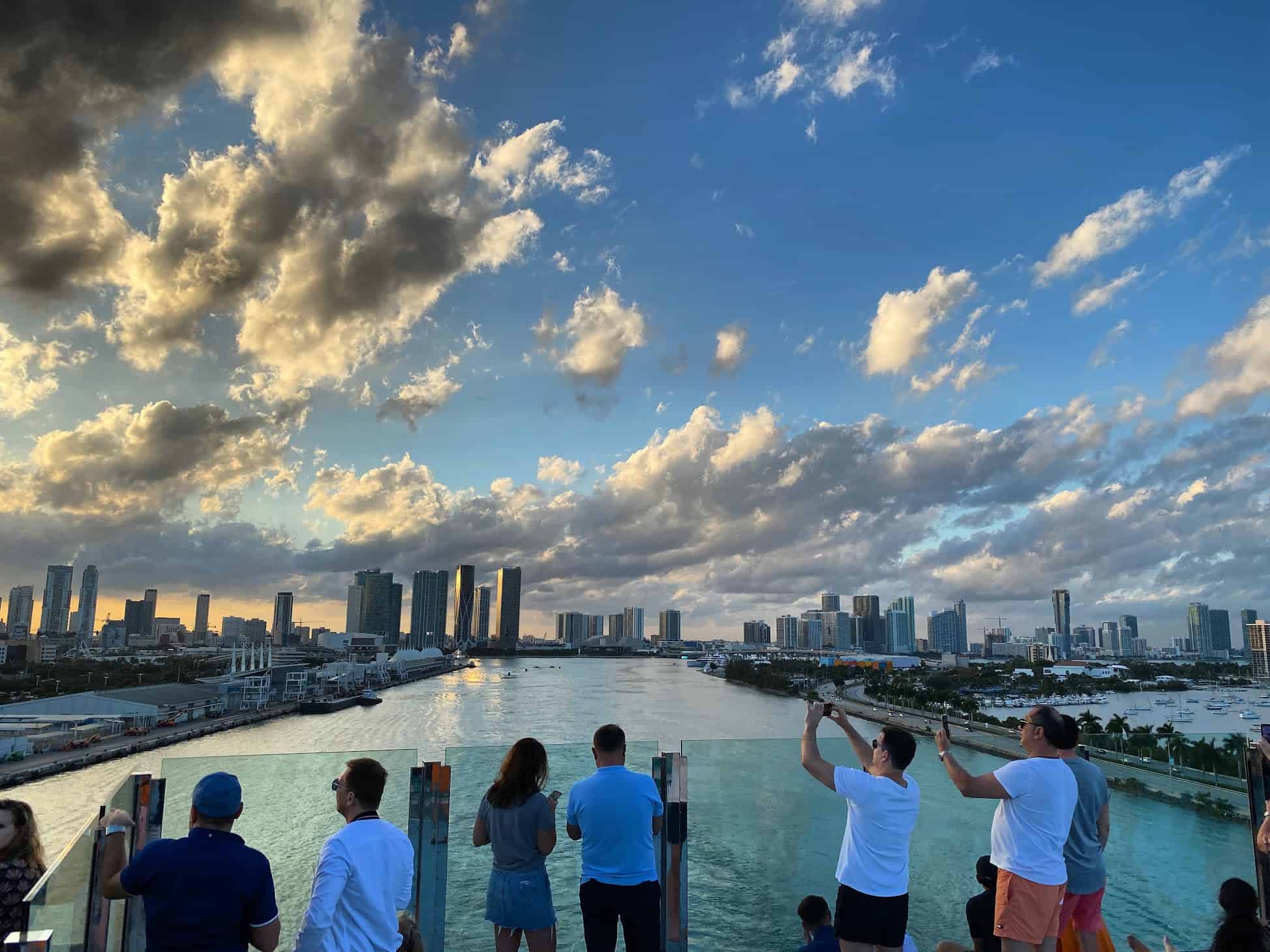 At this writing, more than two million Americans have already received the first dose of a two-part vaccine. As that number increases, so should public confidence in the ability to once again travel safely.
As well, the cruise industry has demonstrated that careful health precautions can work: there have been more than 200 cruises successfully operated since the spring in Europe and Asia that saw no outbreaks. 
MORE: Cruise Industry Sees Brighter Future After "Year Unlike Any Other
On both coasts of the United States, cruise ships are returning to home ports or are anchoring close to shore. There is much work to be done to meet strict Centers for Disease Control and Prevent (CDC) requirements for resumption — including staff training on extensive new health protocols, enhancing onboard medical capabilities, conducting simulated voyages, and earning recertification — ship by ship. 
It's a daunting task, for sure, but at least forward motion feels like progress.
Here's a look at recent developments:
Sailing to California
Several cruise ships, including four Holland America Line vessels, are making their way to the Port of San Diego this month, with most traveling from locations in Europe. While it's not likely that the Pacific port will see cruise lines resuming voyages before at least spring, it's a step in the right direction.
"That's the starting process for entering U.S. waters and beginning the various steps and ultimately getting approval to sail," Erik Elvejord, spokesman for Holland America, told the San Diego Union-Tribune. "Once we are docked and we ramp up, it will involve showing them (the CDC) our plans and protocols that they will have to approve. Then the next step is to request permission for the volunteer test cruise. We're at the beginning stages right now."
After months of idling off the coast of Central America, Carnival Panorama recently made its way back to North America, arriving in Long Beach, California to begin preparations for the recertification process.
Flocking Back To Florida
The beating heart of the U.S.-based cruise industry is in Florida, home of the largest and busiest cruise ports on the planet. Normally an intense beehive of activity, these hubs have been eerily quiet for months, but the wheels are beginning to turn again.
Miami has already seen nearly a dozen Carnival Cruise Line vessels since late November. Holland America's Nieuw Statendam and Celebrity Cruises ships Apex and Edge were in Port Everglades over the past weekend. 
While cruise operations have been absent, Port Everglades took the opportunity to nearly complete a $120 million refurbishment that includes new terminal walkways, parking garage enhancements, a state-of-the-art people mover, and new signage. 
PHOTOS: Port Everglades Terminal Upgrades 
For nascent cruise line Virgin Voyages, 2020 was an unmitigated disaster. The line, which promises a fun, adults-only approach to cruising, was just preparing to show off its first ship, Scarlet Lady, when the shutdown hit. Nearly a year later, she has yet to carry passengers. 
But Virgin has now set May 9 as the date for the Lady's inaugural sailing. While other lines hope to set sail earlier, Virgin says it chose a "realistic" timetable rather than setting dates and then having to push them back.
Virgin Voyages has also started the initial phase of its new terminal in Miami, a $179 million project at the far west end of the port. The striking architecture is designed to remind visitors of a palm grove, and its location will give cruisers a view of Miami and city dwellers and visitors a view of the innovative Scarlet Lady. 
Weathering The Storm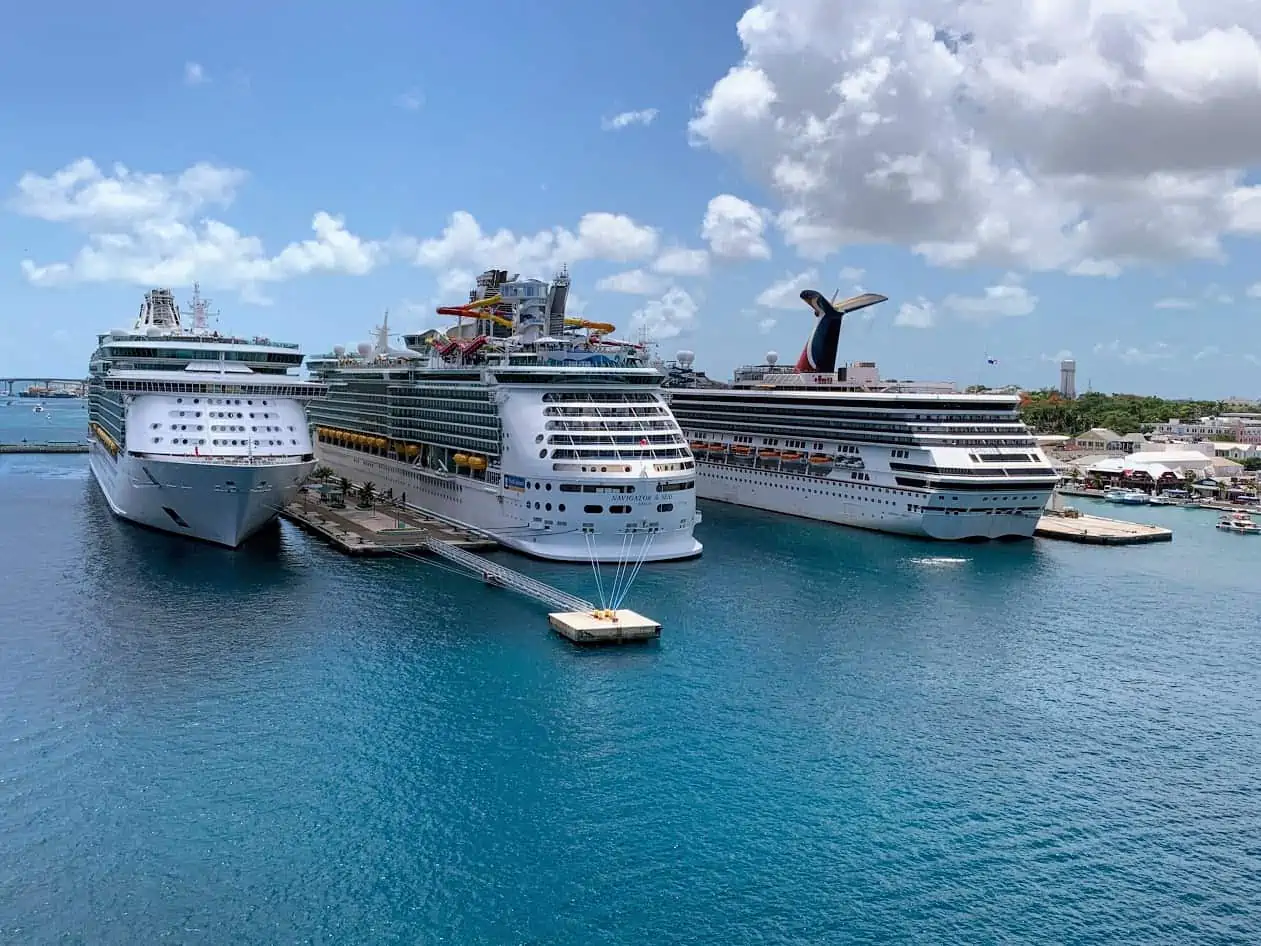 The U.S. is the world's biggest cruise market. There were 14 million embarkations from the country's ports alone in 2019, nearly half of the global total. That number certainly won't be matched in 2021, but it won't take much to make it a better year than 2020. As confidence grows, positive momentum is sure to follow.
Adam Goldstein, Chairman of the Cruise Lines International Association (CLIA), which represents the majority of global cruise lines, says he's proud of how a dramatically impacted industry united to weather an unprecedented storm. He's also thrilled that recent CLIA research found that two-thirds of past cruisers surveyed said they would be willing to board a ship within the next 12 months.
"As we look to 2021, I know that cruisers are eager to set sail once more, just as our industry is eager to put people back to work and create unforgettable experiences for our valued guests."
VIDEO: Brand New Carnival Ship Makes Inaugural Port Stop
---
---