11 Family Theme Parks Near Cruise Ports
While a cruise can be a perfect family vacation, you might want to consider adding a visit to a theme park pre-or post-cruise. If you're traveling a significant distance to your cruise, it can make sense to extend your trip and see the local attractions. And if your kids find out you're 45 minutes away from Walt Disney World and aren't planning to go, you might have some unhappy little ones in the back seat.
Let's explore 11 theme parks located near cruise ports around the country.
Florida
Florida is the theme park capital of the country, if not the world, so there are no shortage of parks to choose from here. Orlando's theme parks and water parks are centrally located and make a perfect stop on the drive to Miami or Fort Lauderdale, but are also about an hour's drive from both the Port Canaveral and Tampa cruise ports.
1. Disney's Magic Kingdom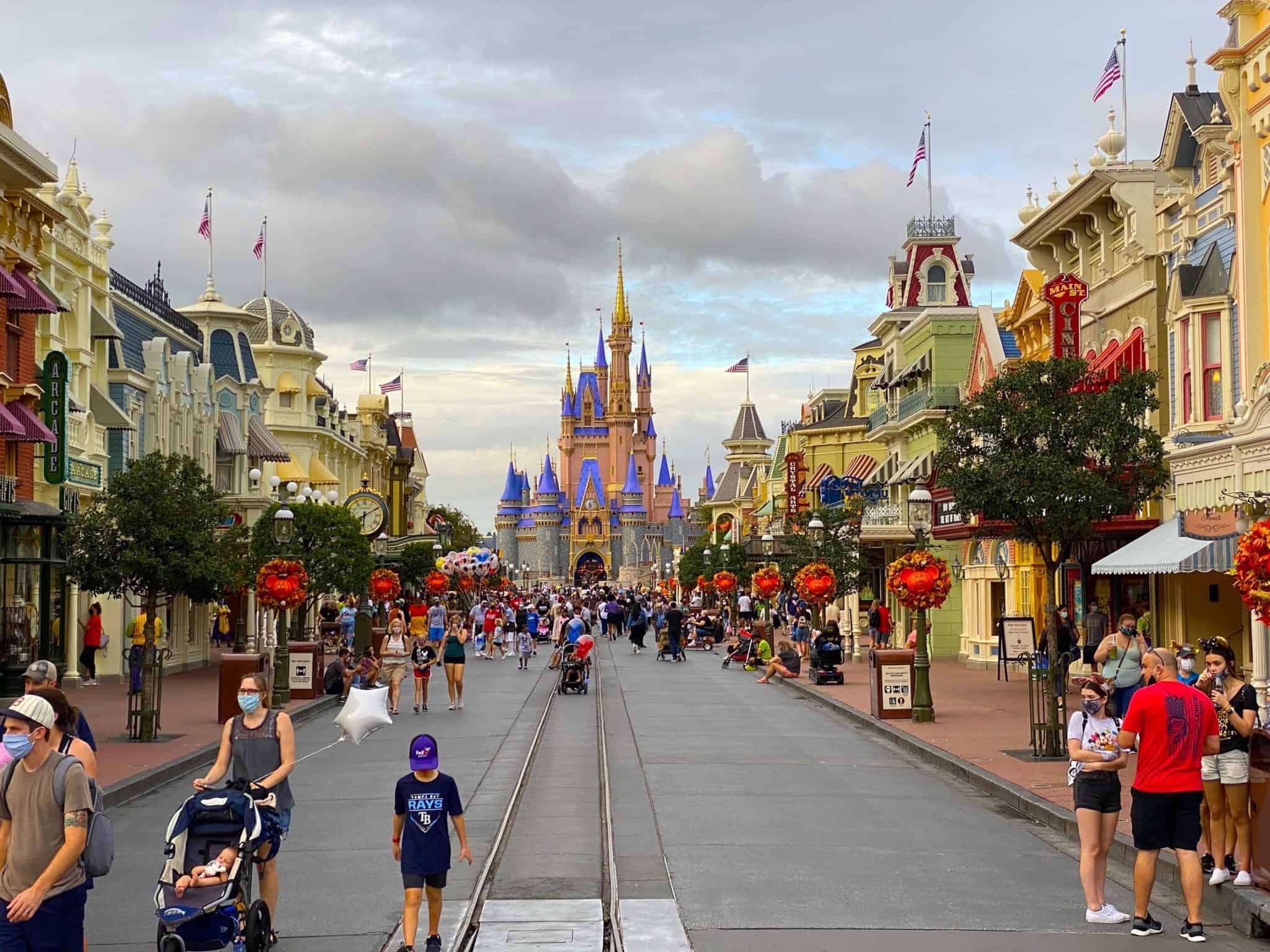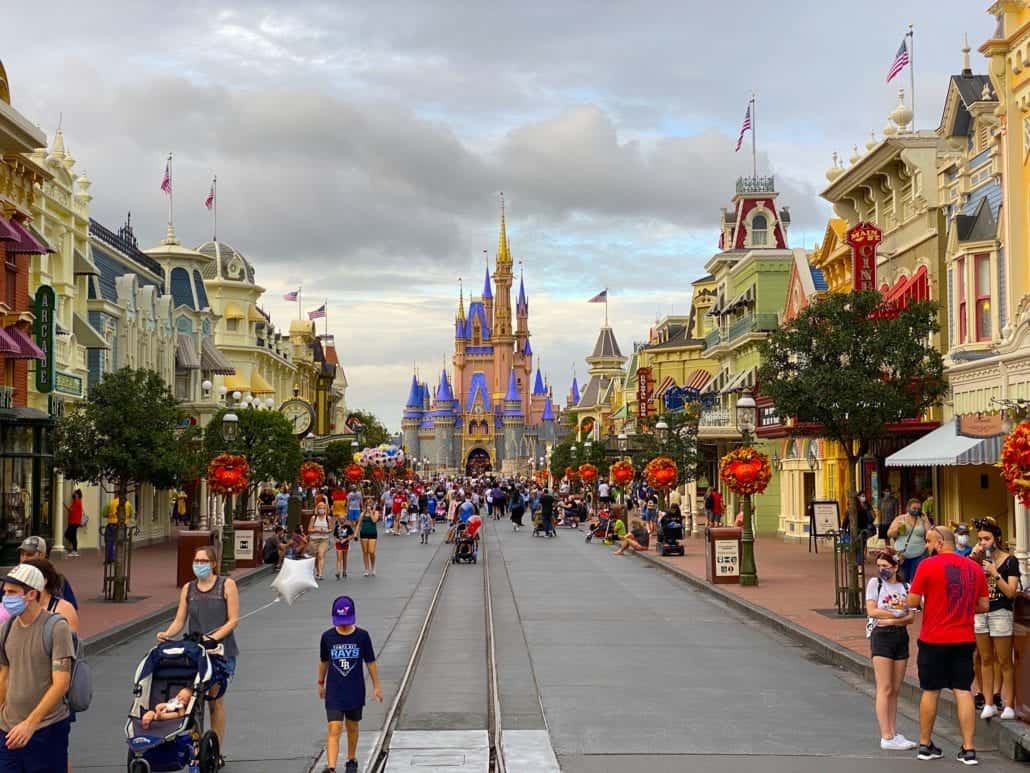 Location: Walt Disney World Resort in Lake Buena Vista, just southwest of Orlando
Time Required: Two days to see everything, highlights in one day
Best For: The young and young at heart, Disney fans
The Magic Kingdom was the first of the four Walt Disney World theme parks, and opened in 1971. Home to the iconic Cinderella Castle and classic attractions like the Haunted Mansion, Space Mountain, and It's a Small World, the Magic Kingdom boasts six lands to explore. Visiting here is a rite of passage for many kids and families.
2. Disney's Hollywood Studios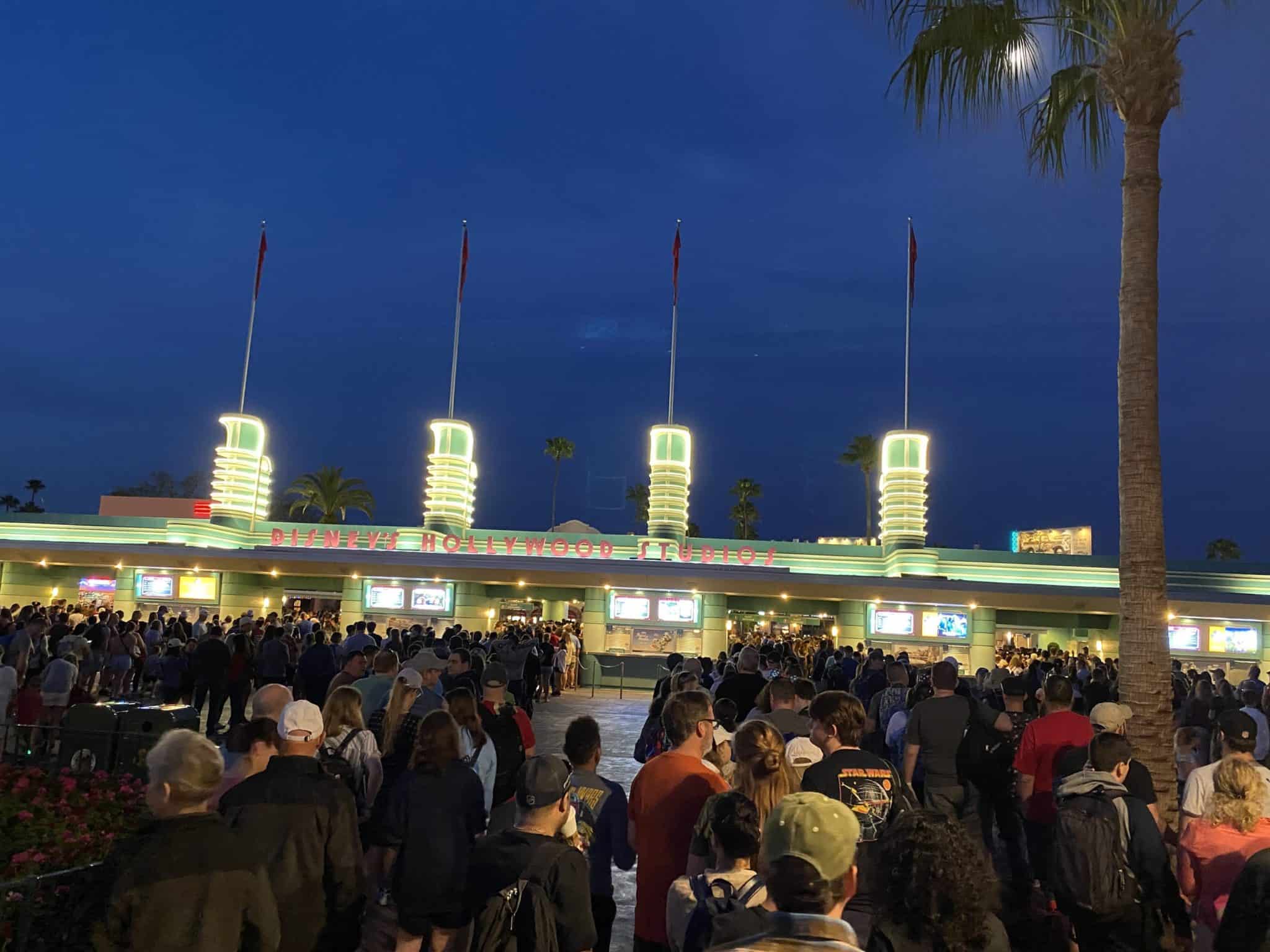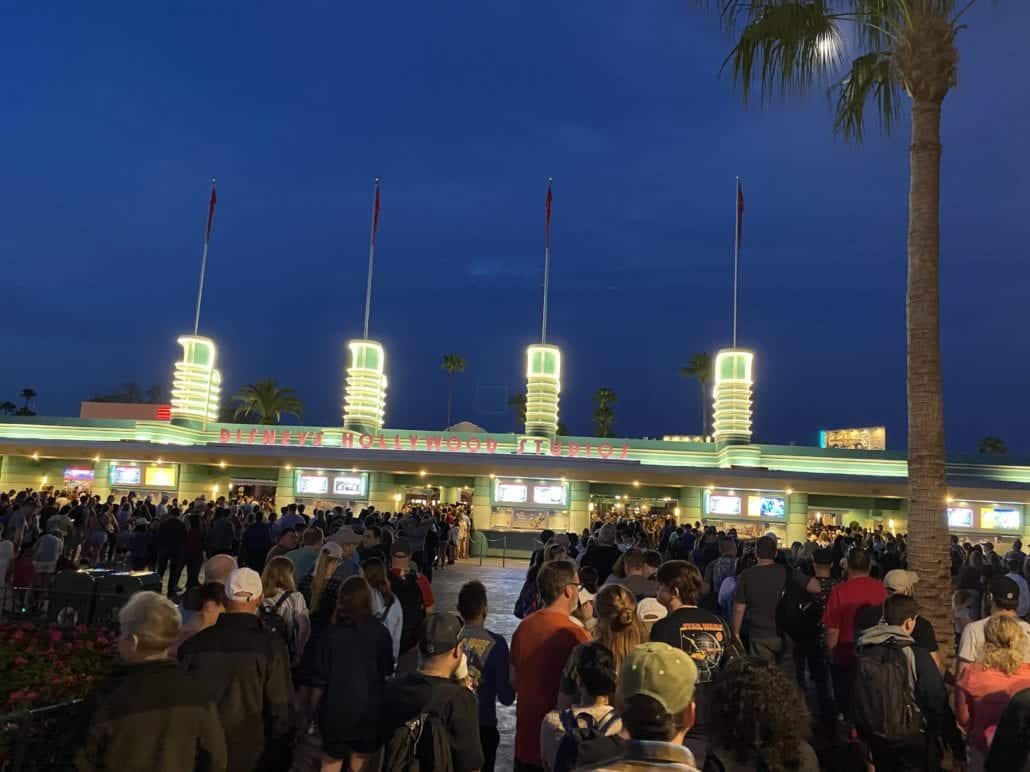 Location: Walt Disney World Resort in Lake Buena Vista, just southwest of Orlando
Time Required: One day
Best For: Star Wars and Toy Story fans and thrill ride lovers
The east coast home of Batuu and Star Wars: Galaxy's Edge, Disney's Hollywood Studios is a big draw for Star Wars devotees. Rise of the Resistance, the epic Star Wars ride (natch, adventure) is an absolute must-do, and due to limited capacity, it's necessary to make a reservation for a boarding group on the day of your visit.
MORE: 9 Things Cruisers Have in Common With Walt Disney World Fans
Check out disneyworld.com for up-to-date details on how to get onboard. Hollywood Studios also offers fun family rides like Mickey and Minnie's Runaway Railway, Toy Story Midway Mania, and Slinky Dog Dash. It's also home to some of the biggest thrills at Walt Disney World, including Rock 'n' Roller Coaster and the Twilight Zone Tower of Terror. Much more compact than the Magic Kingdom, you can see and do just about everything in one day.
3. Universal Studios Florida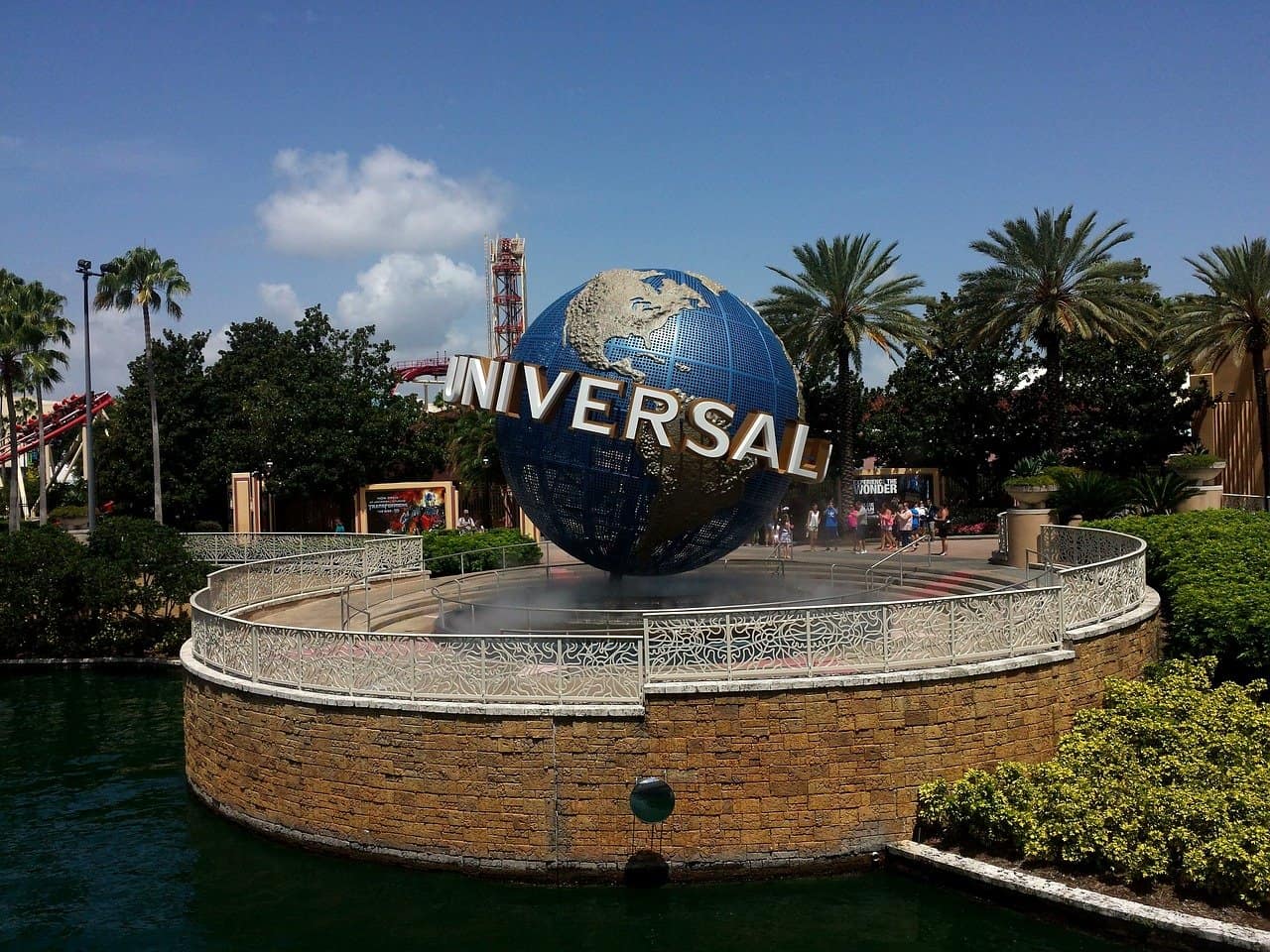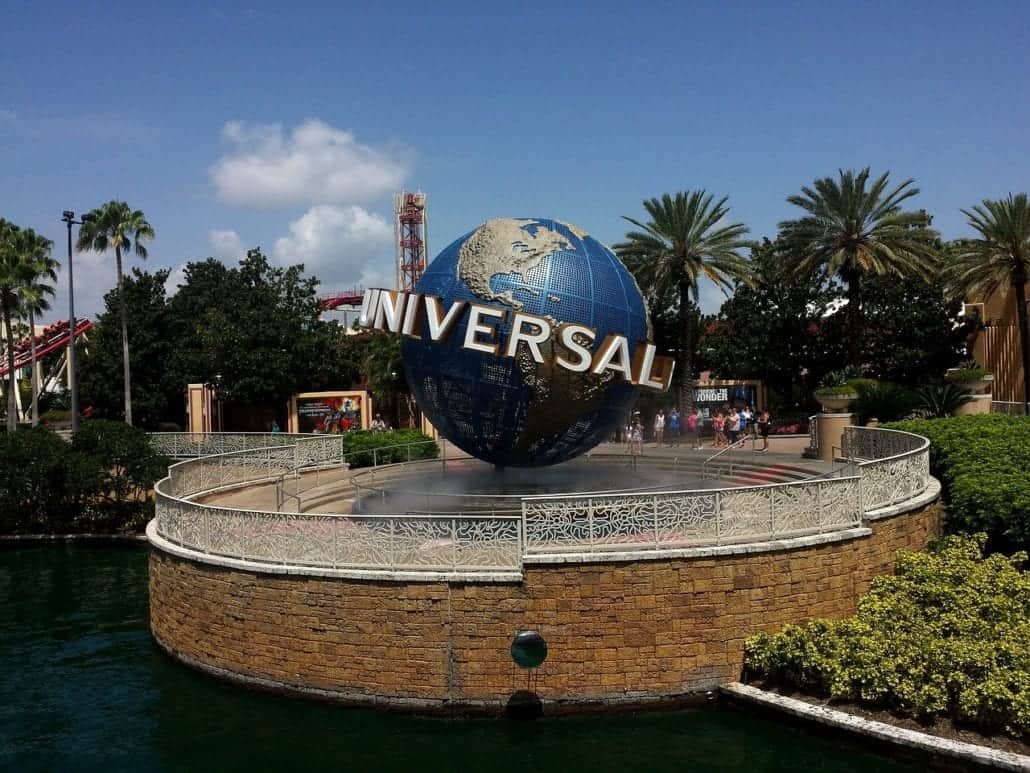 Location:  Orlando
Time Required: 1.5 days to see everything, one day for highlights
Best For: Harry Potter fans, movie lovers
Universal Studios Florida is where you can "ride the movies," with attractions based on the Mummy, Fast and Furious, Men in Black, Shrek, and Despicable Me franchises that put you in the center of the action. But the park is most famous for its Wizarding World of Harry Potter — Diagon Alley area.
Here, you can shop for wands at Olivander's, enjoy Butterbeer ice cream at Florean Fortescue's ice cream parlor, take in one of the Tales of Beedle the Bard, and Escape from Gringot's bank on a high-speed roller coaster-style ride. At King's Cross Station, you can also cross over to Platform 9 ¾ and hop aboard the Hogwarts Express to be transported to the Hogsmeade area in Universal's Islands of Adventure. You'll need a two-park ticket to ride the train.
4. Universal's Islands of Adventure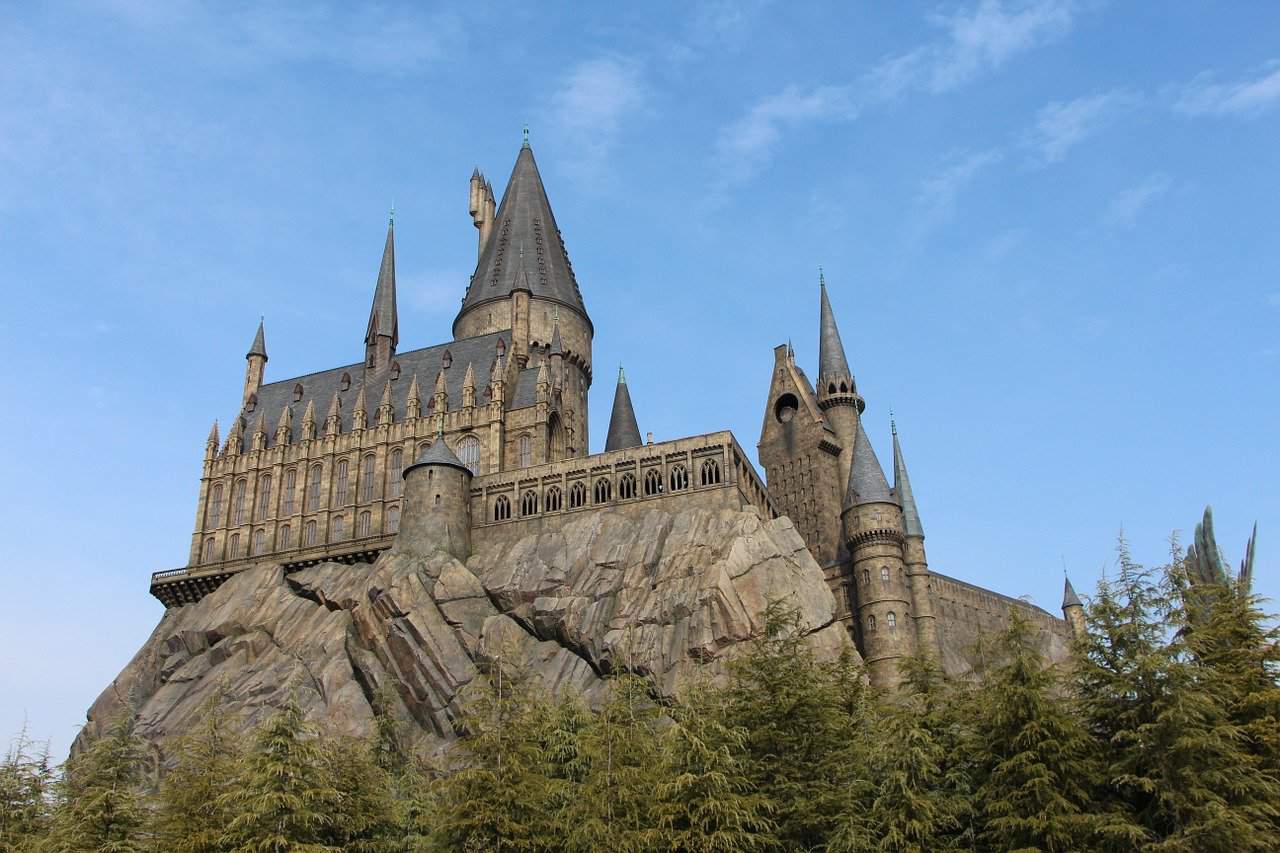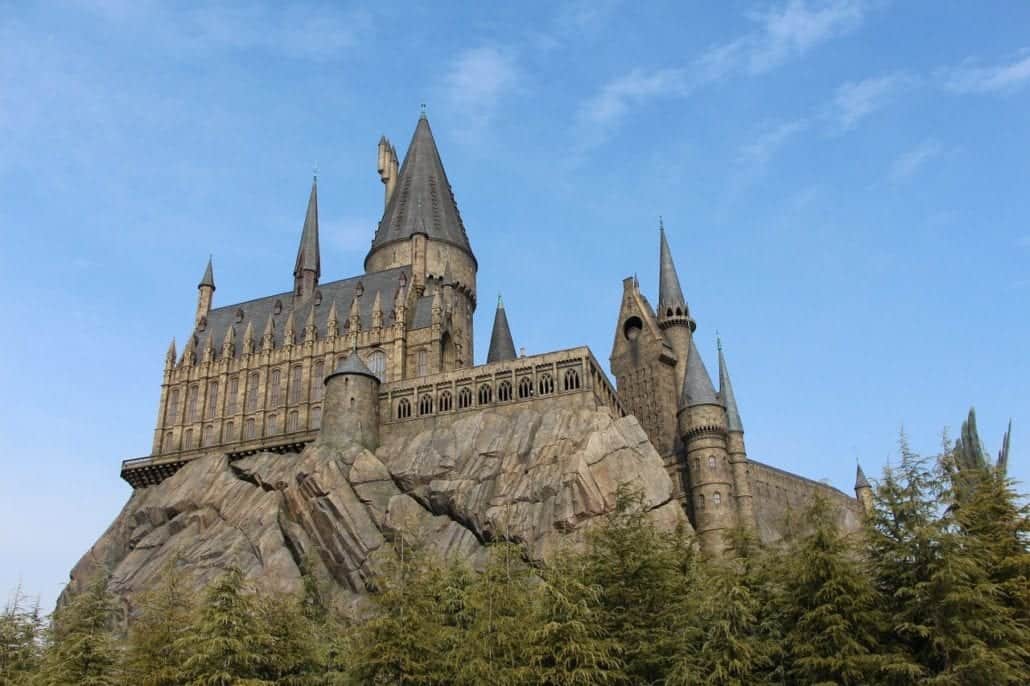 Location: Orlando
Time Required: 1.5 days to see everything, one day for highlights
Best For: Harry Potter fans, water ride lovers
This is where you'll find the other half of The Wizarding World of Harry Potter, including Hogsmeade, the new Hagrid's Magical Creatures Motorbike Adventure coaster, and the iconic Hogwarts Castle.
Islands of Adventure is also home to a real-life Jurassic Park, Spider-Man and his buddies in Marvel Superhero Island, and the delightful Seuss Landing, inspired by Dr. Seuss' world. Toon Lagoon is home to popular water rides based on Popeye and Rocky and Bullwinkle, which along with the Jurassic Park River Adventure, make the park the best option for water ride aficionados.
5. SeaWorld Orlando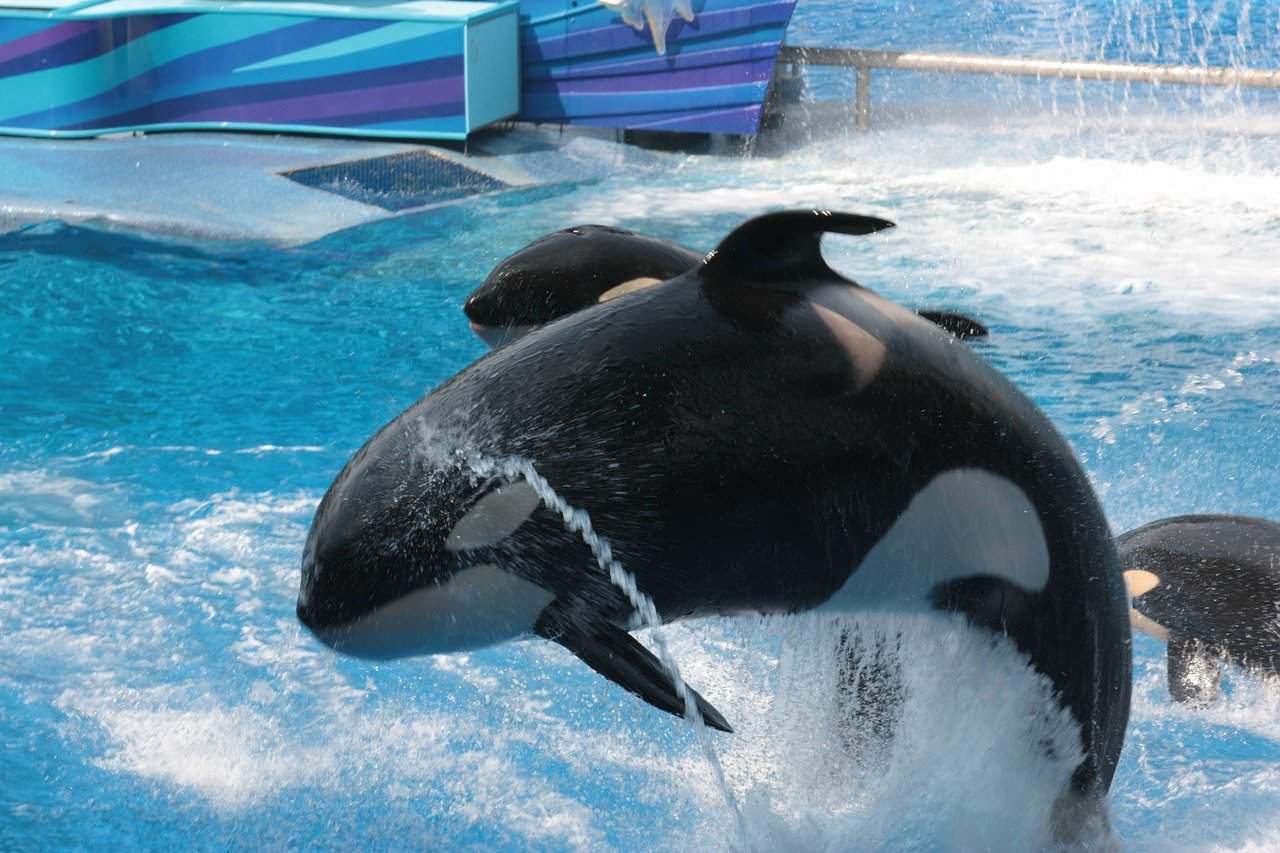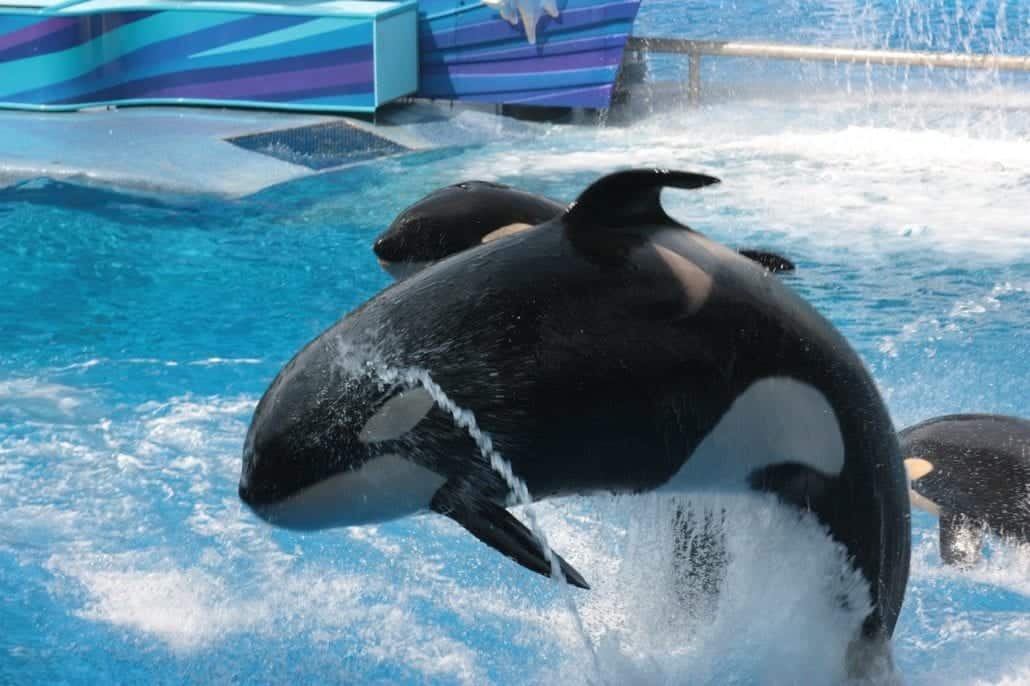 Location: Orlando
Time Required: One Day
Best For: Animal lovers and coaster enthusiasts
Best known for Shamu the killer whale and dolphin shows, SeaWorld is working to become a coaster park with animals rather than an animal park that happens to have roller coasters.
Yes, the killer whales, dolphins, penguins, sea lions, and otters are still here, but they're increasingly competing for space with coasters like Manta, Mako, and the new Ice Breaker.
For the little ones, there's a full-scale recreation of Sesame Street, including Oscar's trash can, Big Bird's nest, and Mr. Hooper's store.
6. Discovery Cove
Location: Orlando
Time Required: One Day
Best For: Beach lovers and those who want to swim with dolphins
Discovery Cove, a part of the SeaWorld family, is as close to a cruise line private island as you'll find on the mainland. The reservation-only park offers an all-inclusive beach-like experience to a small number of visitors each day. Meals, beer and wine, lounge chairs, towels, sunscreen, and most activities are included in your ticket price. The dolphin swim is an optional feature that costs extra, but many say it's among the highlights of the day.
7. Busch Gardens Tampa
Location: Tampa
Time Required: One Day
Best For: Animal lovers and coaster enthusiasts
If you're sailing from the Port of Tampa, a visit to the Africa-themed Busch Gardens is a perfect way to spend a day before or after your cruise. Known equally for extensive animal exhibits and coasters, there's something for the whole family to enjoy here.
It's easy to experience everything in one day without feeling overwhelmed. Cheetah Hunt, a coaster that launches from zero to 60 miles per hour in just three seconds, is among the must-do attractions.
California
People think of Florida as theme-park central, but California has its fair share, too.
The big difference? While Florida's are largely clumped together in the Orlando area, California's can be found all across the state.
Here are two of our favorites near popular Southern California cruise ports.
8. Disneyland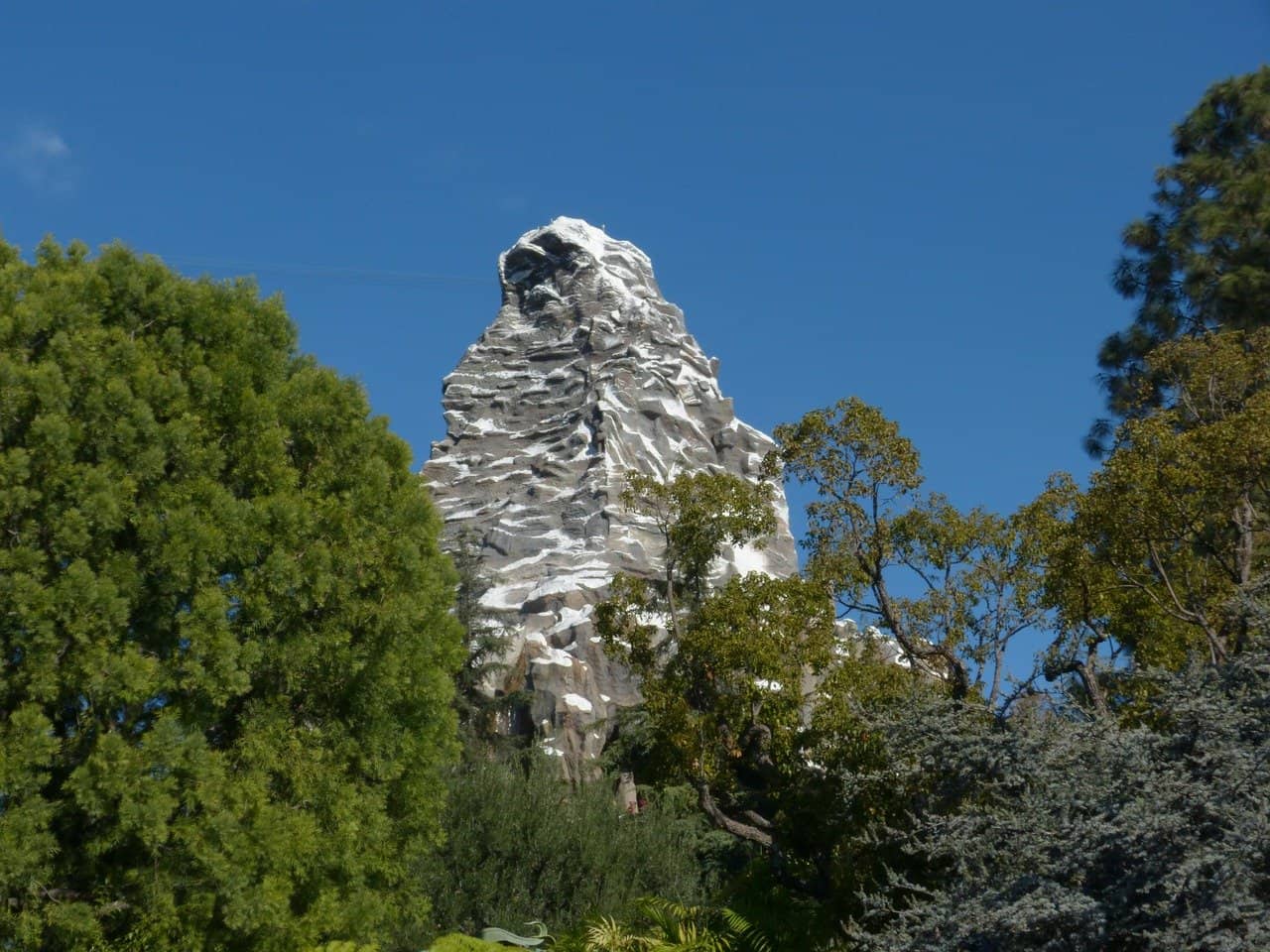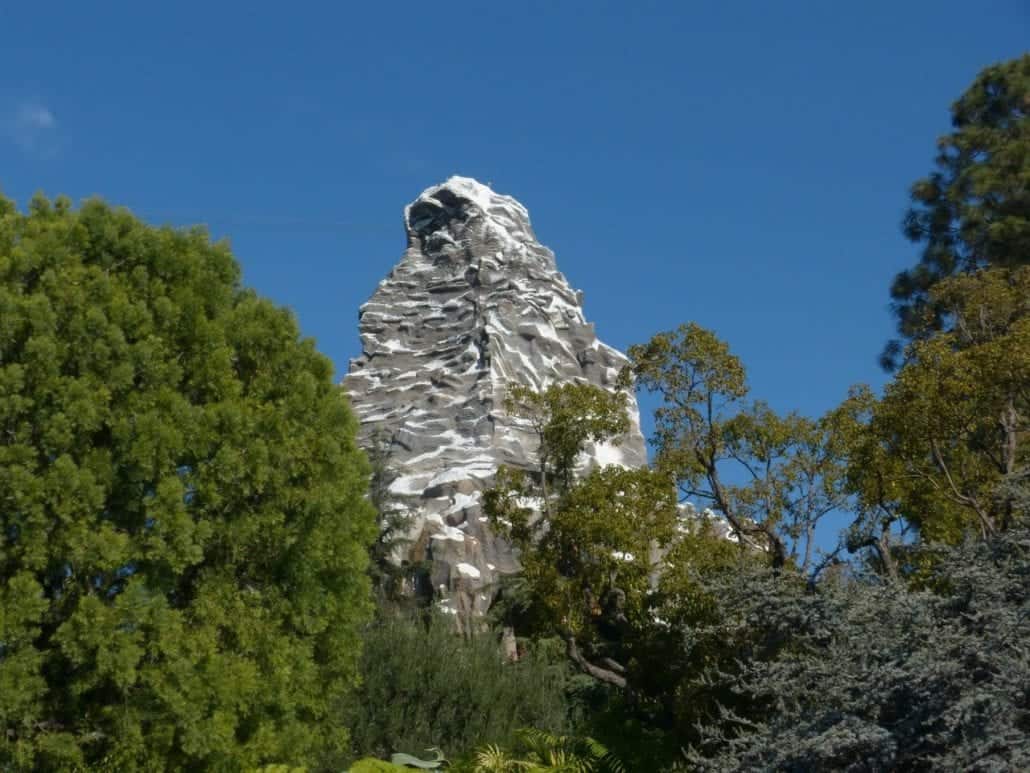 Location: Anaheim
Time Required: 2 days to see everything, highlights in one day
Best For: The young and young at heart
The original Disney theme park, and the only one that Walt Disney himself ever set foot in, Disneyland is a special place for many. The park is built on a smaller scale than the Magic Kingdom at Walt Disney World, but jam-packed with family-friendly adventures.
READ: Visiting Disney's Animal Kingdom
From the original, more elaborate Pirates of the Caribbean to the original Haunted Mansion to Mr. Toad's Wild Ride, there's something for everyone here. Disneyland is also home to the west coast version of Star Wars: Galaxy's Edge, a near duplicate of the land also found at Disney's Hollywood Studios in Florida.
9. Legoland California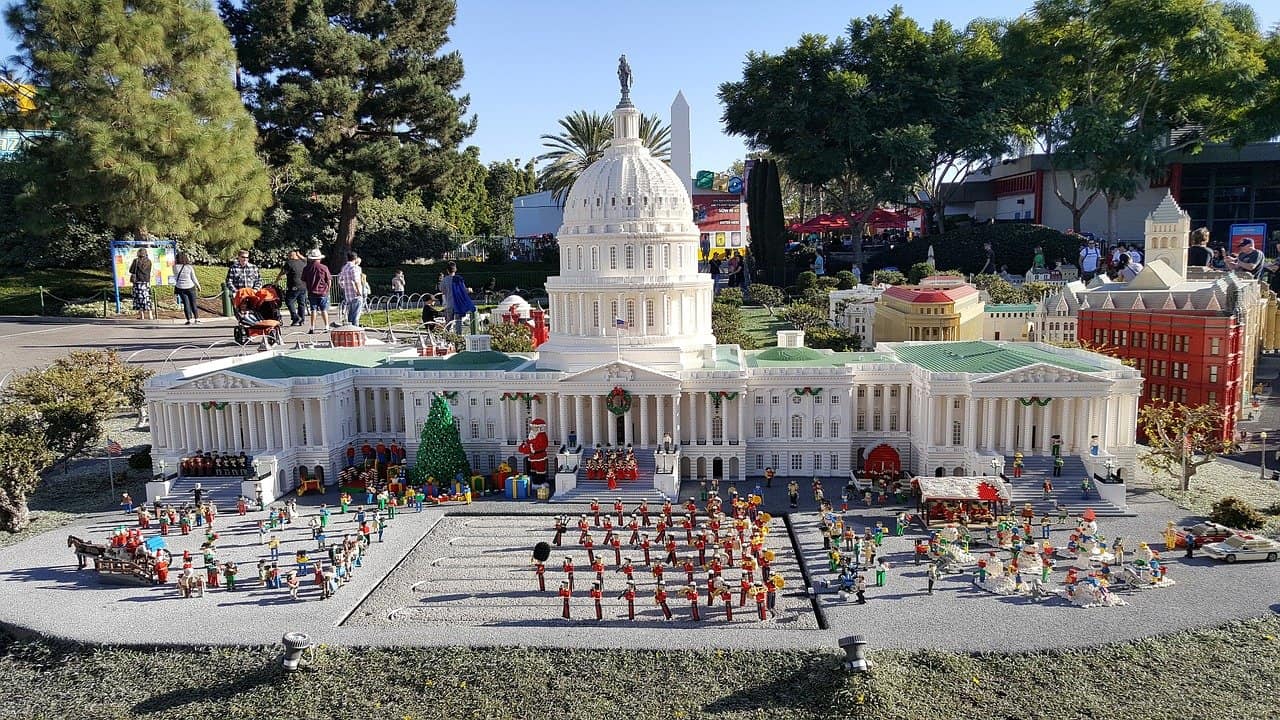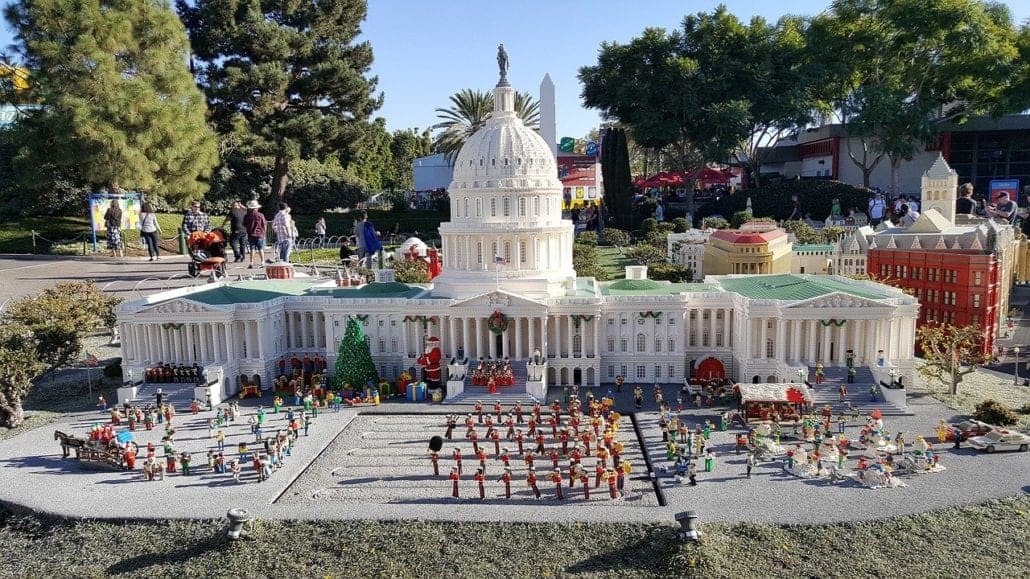 Location: Carlsbad, north of San Diego
Time Required: One day
Best For: Kids, LEGO enthusiasts
A kids' dream come true, everything at Legoland is inspired by, reminiscent of, or built out of Legos. There are no mega-thrill rides like you'd find at most other theme parks; instead, a world of kid-friendly rides and attractions awaits, like Coastersaurus, Junior Driving School, LEGO Ninjago the Ride, and more. But the highlight for many is MiniLand, offering scale models of famous Washington, DC, New York City, Las Vegas, and New Orleans landmarks made entirely of LEGO bricks.
Northeast/Mid-Atlantic
Not surprisingly, the colder climate means there are fewer theme parks in the mid-Atlantic and Northeast states, but here are two you might want to check out before your cruise from Baltimore, Norfolk, or the New York City area.
10. Busch Gardens Williamsburg
Location: Williamsburg, Virginia
Time Required: One day
Best For: Coaster lovers
This is the sister park to Busch Gardens Tampa, with a focus on thrill rides rather than animals. Themed to Europe and the UK, Busch Gardens Williamsburg is known for its beautiful grounds and foliage.
Roller coasters like InvadR, Alpengeist, and Griffon appeal to teens, while the Land of the Dragons and the Sesame Street Forest of Fun are the perfect spots for little kids. Busch Gardens and the entire Williamsburg area make a great pit stop on the way to or from a cruise in Norfolk or Baltimore.
Six Flags Great Adventure
Location: Jackson Township, New Jersey
Time Required: One day
Best For: Thrill ride lovers
While Six Flags has a reputation for having less theming than Disney, Universal, and SeaWorld parks, they make up for it with a premier slate of coasters and thrilling rides, and Six Flags Great Adventure is no exception.
The new Jersey Devil, Batman: The Ride, Wonder Woman: Lasso of Truth, Nitro, and Bizarro are all must-rides, and there are plenty of attractions for kids and families too. The park is less than 90 minutes from New York City.
GUIDE: Port Canaveral Cruise Port
Pin it for later!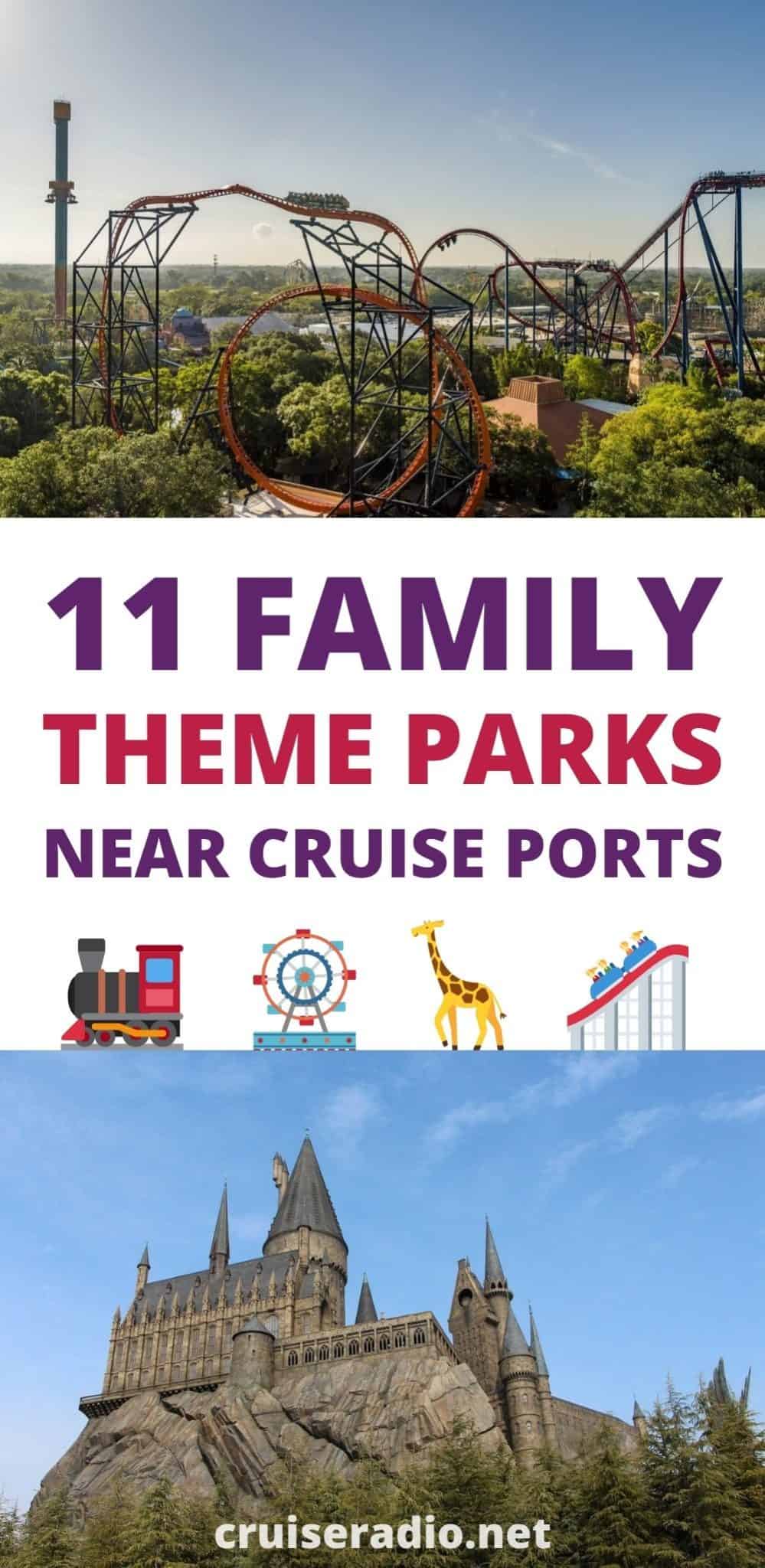 ---
---