Why Are Cruises To Nowhere Illegal in the USA?
A cruise to nowhere by definition is a short itinerary that sails roundtrip from a port of call without making any stops.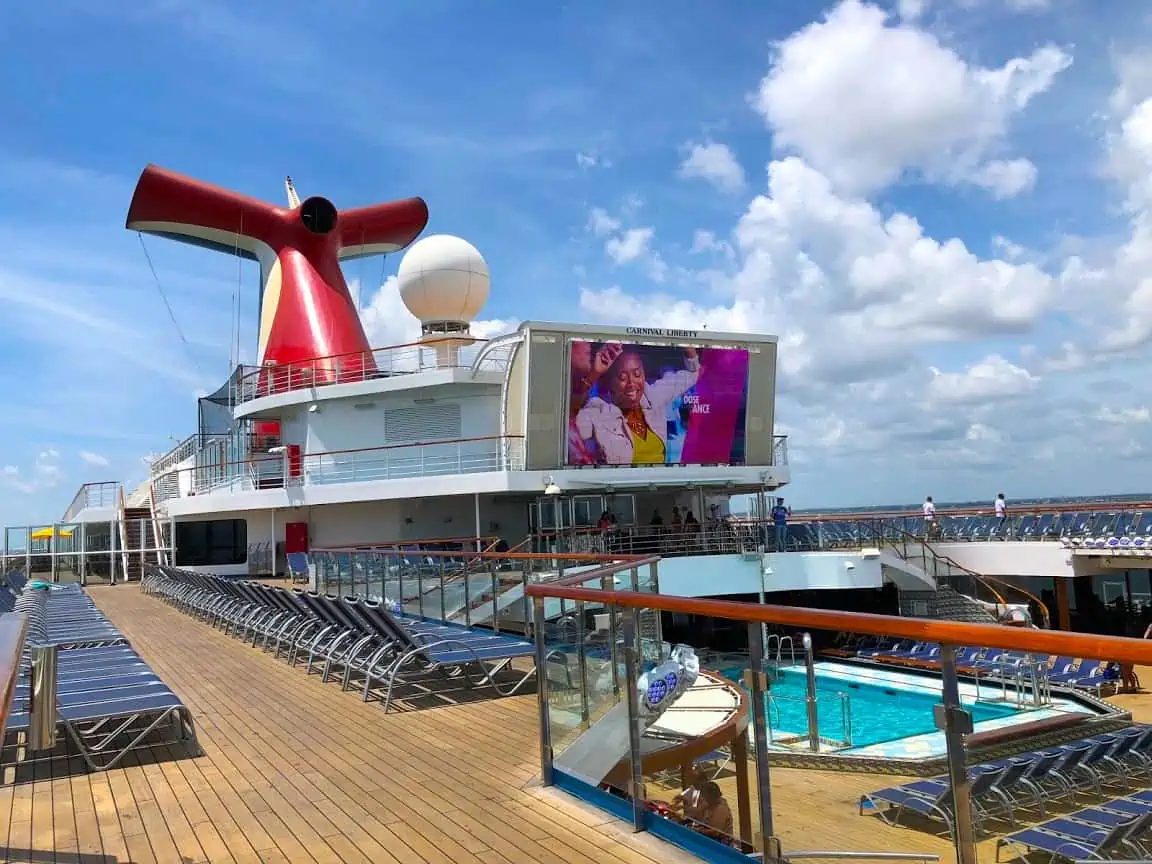 Essentially, the ship leaves port and sails in a big circle only to return a day or two later.
This type of cruise was generally most common when a short itinerary was needed to help fill out the schedule of a ship.
For example, if a ship returned to its homeport on a Friday fresh off a special 12-day itinerary and was slated to begin doing regular, 7-day sailings on Saturday morning, the cruise line might opt to throw a one-time-only one-night "cruise to nowhere" into the mix.
Why? Doing so meant that the ship could set sail with passengers and generate revenue rather than spend the night sitting at the dock, racking up port charges and facility fees.
FACT CHECK: Do Cruise Lines Pay Taxes? 
Cruises to nowhere were a win/win for the lines, given that they weren't paying for a ship to sit empty and the amount of revenue generated during the short sailings tended to be fairly high.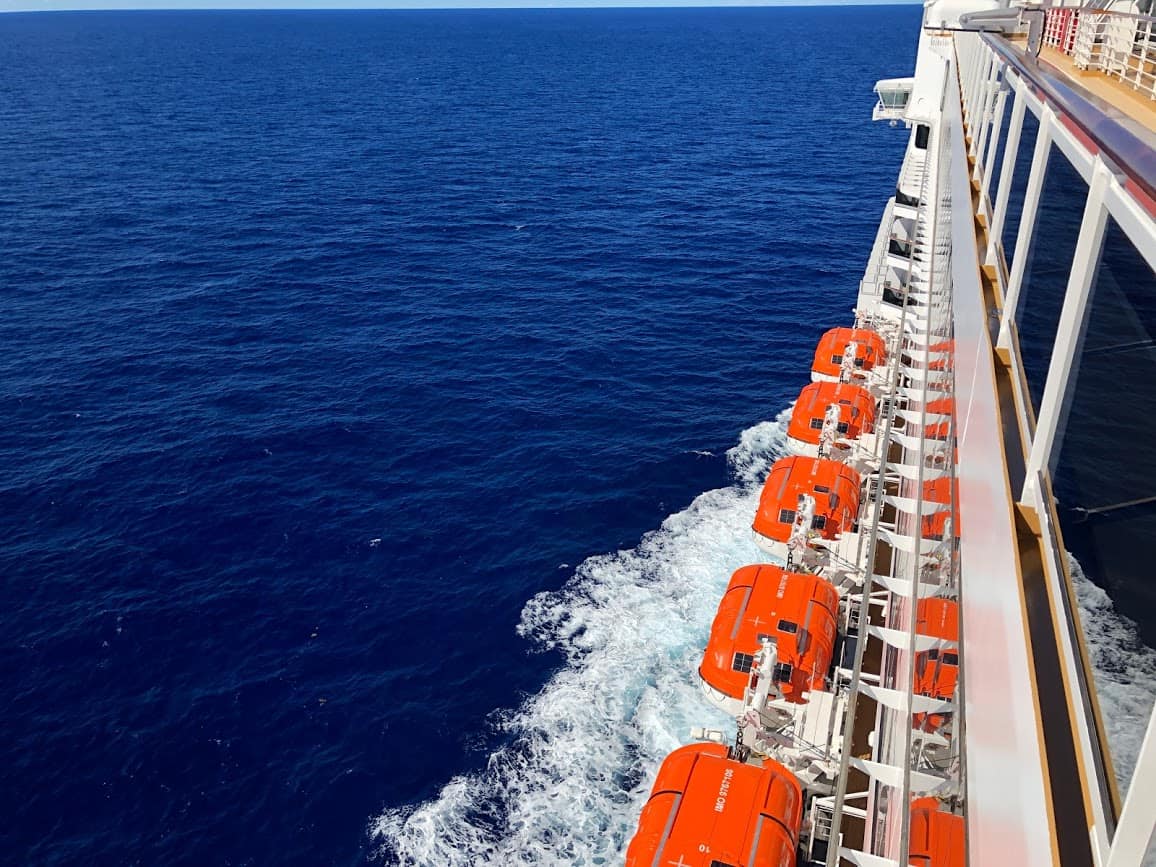 After all, on-board spending is known to be higher on sea days than when a vessel is visiting a port and guests are disembarking to spend their money elsewhere. A ship is most profitable when guests are onboard spending money in the casino, the bars and the spa.
Many Americans loved jumping on a quick cruise-to-nowhere, whether to celebrate a special occasion without having to take a full week off work or as a way of taking a ship they'd never sailed on a "test drive" to see what they thought of it.
Unfortunately, those days are over — at least for now — as cruises to nowhere are illegal in the United States.
Why Did Cruises To Nowhere Stop?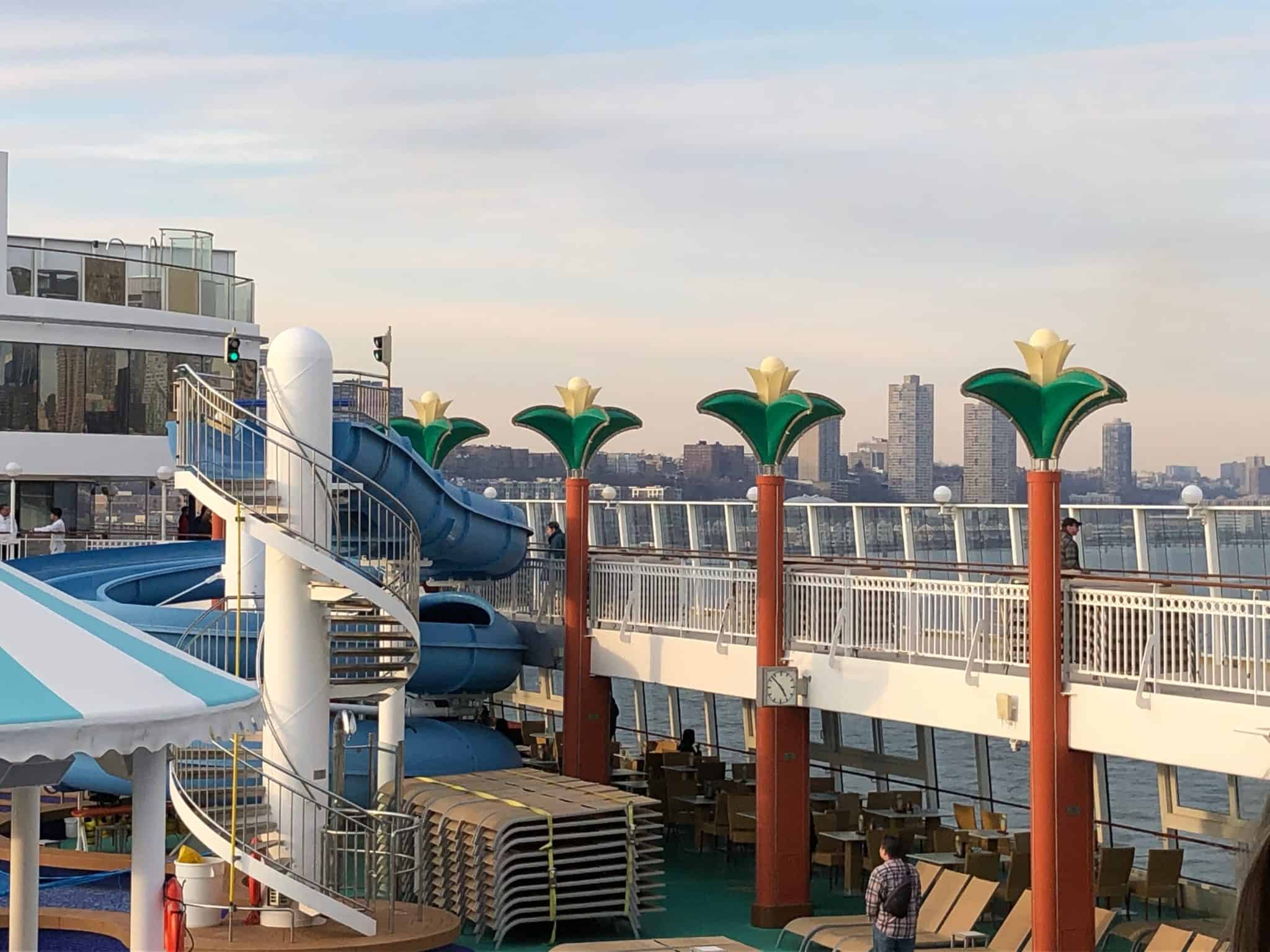 Prior to 2016, a number of U.S. cruise lines offered a few one- or two-night sailings without port calls, targeted to first-timers, ocean lovers and gamblers.
They weren't technically legal then, but officials choose to turn a blind eye to a practice that generated just a tiny fraction of overall cruise industry revenue.
It was a court decision that brought things to a halt.
In 2013, a company called Bimini Superfast, owned by Asian casino giant Genting, began offering gambling-themed cruises to nowhere from PortMiami.
When the company tried to expand its operations to sailings out of Port Everglades, it caught the attention of Customs & Border Protection, which filed and won a lawsuit. 
CBP officials told the line that in order to operate cruises to nowhere, they must "employ persons legally authorized to work in the United States, since such cruises did not touch a foreign port." 
As all major U.S.-based cruise lines employ mostly foreign crew, the decision applied to them as well. As a result, cruises to nowhere were discontinued by companies such as Carnival Cruise Line and Norwegian Cruise Line in 2016.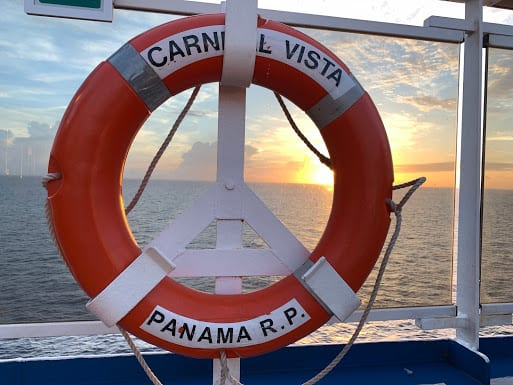 "Due to recent changes in how ships are cleared into and out of the United States by U.S. officials, certain short duration cruises without a foreign port of call are subject to itinerary changes beginning in 2016. Unfortunately, this means that we will not be permitted to operate cruises-to-nowhere," a spokesman with Carnival Cruise Line told Cruise Radio shortly after the ruling came down.
According to a CBP statement at the time, to be legal, ships offering cruises to nowhere "must be staffed by U.S. citizens or lawful permanent residents authorized to work in the United States."
The majority of cruise ship crew members hold D-1 visas, which the CBP says makes them eligible to "serve as a crew member on a vessel only if the crew member 'intends to land [in the U.S.] temporarily and solely in the pursuit of his calling as a crewman and to depart from the United States with the vessel.'" 
Since cruises to nowhere do not land in a foreign port or territory, the CBP adds, D-1 visa holders are not eligible to serve as crew members.
The current mass-market cruising model does not support the higher costs that would result from hiring U.S. workers and having to follow U.S. labor laws and protections.
Who Can Sail A Cruise To Nowhere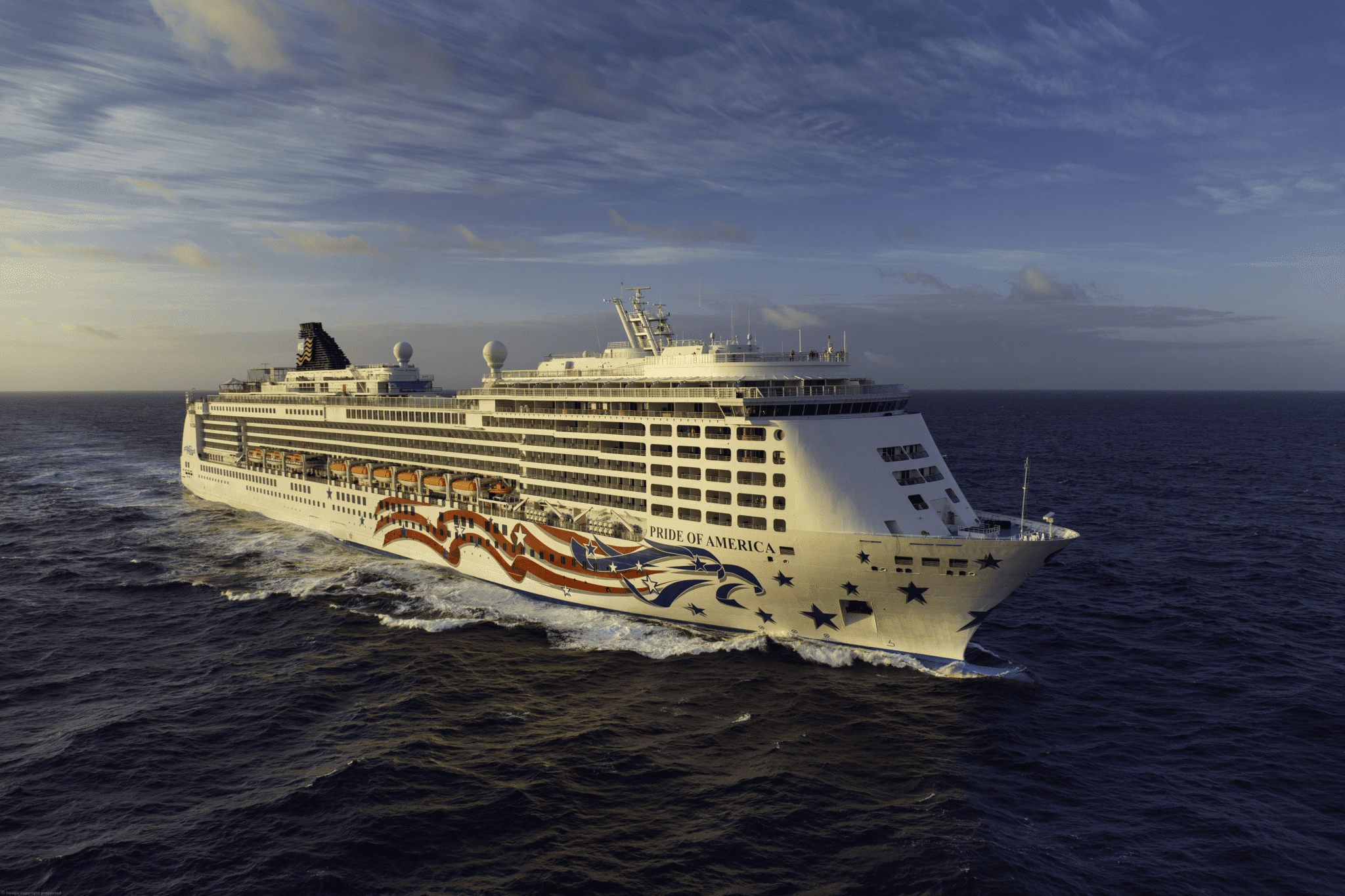 Technically, there is one U.S.-flagged cruise ship with a majority of crew members who are U.S. citizens: Norwegian Cruise Line's Pride of America, which offers seven-night cruises around the Hawaiian islands, without a stop at a foreign port.
Conceivably, this ship could be used to operate cruises to nowhere, though it seems unlikely Norwegian would relocate and repurpose the ship from high-margin Hawaiian cruises to sail shorter, lower-cost cruises to nowhere. That said, in these unprecedented times, anything is possible.
Cruise lines can use a cruise to nowhere to show off brand new vessels to media and travel partners, known as a preview or shakedown cruise.
The one condition: the ship has to sail within territorial waters for a foreign port to get signed off. 
American-flagged river operators like UnCruise Adventures, Alaska Dream Cruises, and American Queen Steamboat Company can also sail a cruise to nowhere as the law would not apply to them.
Cruise To Nowhere Alternatives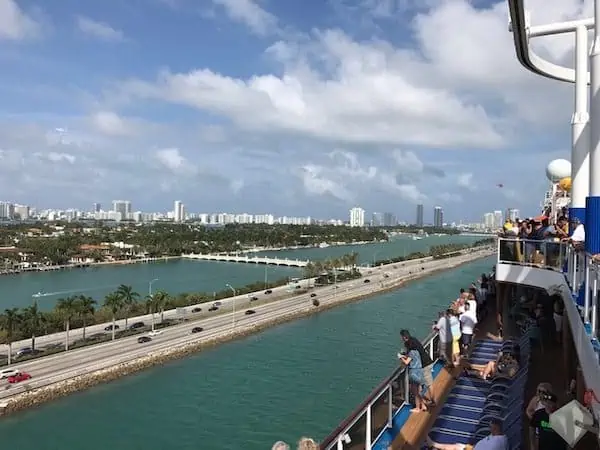 Cruisers can still do quick trips, but the sailings are likely to be at least three-days long because of the requirement that the vessel calls upon a foreign port.
In Florida, you can do three-night cruises from both Orlando (Port Canaveral), Fort Lauderdale (Port Everglades), and PortMiami. These short trips typically run over the weekend and will call to Nassau, Freeport or one of the cruise line private islands in the Bahamas.
In California, shorter itinerary options are typically done from Long Beach or the Port of Los Angeles and will call to Ensenada, Mexico.
Cruises To Nowhere in 2020
Cruises to nowhere are being seen by some as a lower-risk way of resuming cruise operations, since there would be no on-shore interactions and the risks that come with them.
Royal Caribbean recently confirmed that it will restart cruising from Singapore on December 1, offering three- and four-night no-stop "Ocean Getaways" for Singapore residents only. The sailings will be aboard the 4,180-passenger Quantum of the Seas, which will operate at half-capacity.
There are also some cruises to nowhere currently being offered in Northern Europe, and Australia has indicated that the concept may play a role when the industry is permitted to restart there.
With the uncertainty of Canadian border reopenings, Alaska State Representative Don Young is pushing to temporarily lift The Jones Act (Passengers Vessel Services Act) in order to allow cruises to sail to Alaska from Seattle.
Lifting the maritime rule would allow ships to sail from the United States without making the compulsory stop in Canada before returning home.
Both the Cruise Line International Association and Alaska Travel Industry Association support The Jones Act waiver. This single action would essentially save the 2021 Alaskan cruise season. The loss of the 2020 season saw the region shed 15,000 jobs and millions of dollars thanks to the loss of all cruise-based tourism.
READ MORE: Passenger Vessel Services Act of 1886
Unless there's a legislative change, Americans will no longer get to experience a cruise to nowhere, despite the fact that cruise lines see such a product is ideal for introducing first-timers to the concept of a water-borne vacation.
And, in the current situation, short, no-stop sailings could also help re-instill consumer confidence in cruise safety by creating a safe "bubble" with no outside interaction.
The bottom-line: until legislation is change, cruises to nowhere are almost certain to remain a non-starter.
---
---