The One Change That Could Save The Cruise Industry
For over 100 years, U.S. legislation called The Jones Act has dictated that only American-owned, crewed, registered and built ships can transport cargo between U.S. ports.
An even older law — the Passenger Vessel Services Act of 1886 — bans foreign-registered ships from transporting passengers between ports in the U.S.
How do these rules impact the cruise industry? Quite significantly.
The Jones Act was passed as part of the Merchant Marine Act of 1920 and justified on national security grounds as a way of boosting the U.S. maritime industry.
Passenger Vessel Services Act (PSVA)
Folded into the Jones Act is much of the content of the 1886 Passenger Vessel Services Act (PVSA). This is the part that really impacts the cruise industry.
The PVSA reads in part:
No foreign vessels shall transport passengers between ports or places in the United States, either directly or by way of a foreign port, under a penalty of $200 [now $778] for each passenger so transported and landed.
This means that ships of non-U.S registry are barred from taking on and debarking guests at two different U.S ports. An example is that a cruise ship can not sail non-stop from New York to Miami.
But there are some exemptions that relate to the cruise industry:
Foreign-flagged ships can depart from and return to the same U.S. port, provided there's a stop in between at a foreign port. An example is an Alaska cruise out of Seattle, which can stop at Alaskan ports provided a stop is made in Vancouver or another Canadian west coast port before returning to Seattle.
Foreign-flagged ships can depart from a U.S. port, stop at a 'distant' foreign port, and then continue to a second U.S. port. But to qualify for the exemption they must visit a port outside of North America and the Caribbean. For example, a cruise departing New York and circumnavigating South America, with stops on that continent, can then send passengers home from Los Angeles.
U.S Flagged Pride of America 
The only current large oceangoing cruise ship to fly the flag of U.S. registration is Norwegian Cruise Line's Pride of America, which offers multiple-stop cruises in the Hawaiian islands. It was inaugurated in 2005 as the first new U.S.-flagged cruise ship in nearly fifty years.
Pride of America was partially built in Mississippi, with significant federal subsidies, and completed in Germany. It still required a special federal exemption to attain U.S. registration.
As a U.S.-flagged ship, Pride of America is subject to American labor laws and staffed by a mostly American crew, in contrast to the vast majority of cruise ships.
How Do These Laws Impact Cruise Ships?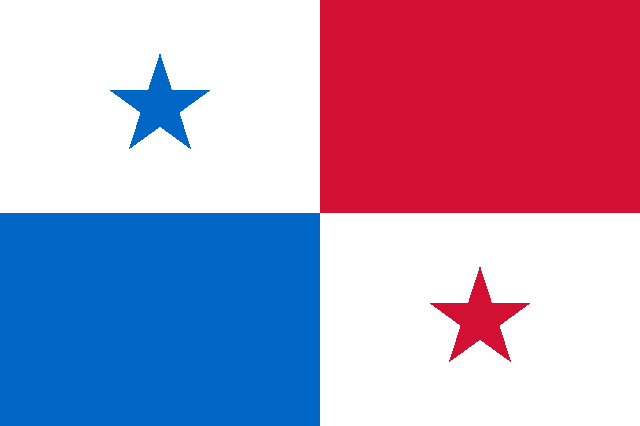 While many of the major cruise brands are American-owned, the vast majority of ships are registered in other countries — meaning they are "foreign-flagged."
Under international law, all merchant ships must be part of a registry created by a country, and ships are subject to the laws of the country where they are registered.
Although the practice is now common around the world, it is often contentious. Vessels registered in places like the Bahamas, Panama, Liberia and Malta are often referred to negatively as flying "flags of convenience." To have a cruise ship flagged in the United States, it must be built, owned, and crewed by Americans.
The modern practice of ships being registered in a foreign country began in the U.S. in the 1920s, when shipowners who wanted to serve alcohol to passengers during Prohibition began registering vessels in Panama.
FACT CHECK: Do Cruise Lines Pay US Taxes? 
They soon discovered other advantages, including less-burdensome regulations as well as lower taxes and labor costs. As a result, many continued to register their ships in Panama and elsewhere long after Prohibition ended.
The rise of river cruising in the U.S. has breathed some new life into American shipbuilding and created American crew jobs, as those ships must be U.S.-registered in order to stop at multiple domestic ports.
TIMELINE: 2020 Cruise Industry Shutdown
For cruise lines, one drawback of foreign-flagging was demonstrated earlier this year, when some argued that the companies should not qualify for government assistance during the global health crisis because they had chosen to register their ships abroad.
Despite suffering massive losses due to the industry shutdown, the major lines have had to find ways to secure their own financing in order to stay afloat until they can once again begin generating revenue.
Restarting and Saving The Cruise Industry
As the United States cruise industry prepares for a safe relaunch, some aspects of what many consider to be archaic legislation may need to be reexamined.
This may become a larger issue in 2021, as the Canadian government currently bans all cruise ships carrying over 100 persons (passengers and crew) from operating within its waters. There's no word yet on whether Canada will lift that restriction prior to the start of the 2021 Alaska cruise season next April.
'Cruises to nowhere' could be one way of offering a vacation while limiting the exposure of passengers to others. And East Coast foliage cruises that stop only at U.S. ports might be a solution if Canada continues to restrict entry.
Asia and Europe are bending the rules to get cruise ships sailings again, will the United States?
---
---