Timeline: 2020 Cruise Industry Shutdown
As the cruise industry shutdown continues to have a global impact, it's sometimes hard to remember exactly how we got to where we are today.
It's safe to say that nobody could have foreseen how serious the current health crisis would become, let alone how it would impact every aspect of our lives.
But they say that those who do not remember history are doomed to repeat it. So in an effort to make sure we never forget the cruise industry shutdown, we are providing a detailed timeline of the events that unfolded in early 2020.
Want to look at a particular period in the timeline? Simply click on the link corresponding to the month in question.
January 2020 | February 2020 | March 2020| April 2020 | May 2020 | June 2020 | July 2020 | August 2020 | September 2020 | October 2020
December 2019
12/31
First reports of a new virus begin to emerge from China, with reports of 27 infected patients in the city of Wuhan. It would later be speculated that the disease actually may have developed and spread earlier in various parts of the world, but Wuhan is still largely considered to have been Ground Zero due to the number of cases that eventually would develop there.
January 2020
1/20
A male resident of Washington state who recently returned from China is identified as the first infected patient in the United States.
1/26
Cruise lines begin canceling sailings out of China and halt port calls in that country.
1/30
The World Health Organization declares the novel coronavirus outbreak a Public Health Emergency of International Concern.
1/31
The secretary of the US Department of Health and Human Services, Alex Azar, declares a Public Health Emergency. "While this virus poses a serious public health threat, the risk to the American public remains low at this time, and we are working to keep this risk low," Azar says.
President Donald Trump declares that non-US citizens who have been to China within the previous 14 days will not be permitted to enter the US. The ban is set to go into effect at 5 pm ET on February 2, 2020.
Carnival Corporation stock closes at $43.53, Royal Caribbean Cruises Ltd at $117.08, and Norwegian Cruise Line Holdings at $58.41.
February 2020
2/1
An 80-year-old passenger who disembarked Diamond Princess in Hong Kong a week earlier tests positive for the novel coronavirus.
Holland America Line's Westerdam departs Hong Kong for a 14-night cruise.
2/5
Diamond Princess is quarantined off the coast of Japan after multiple reports of respiratory illnesses onboard. By February 13, there would be 218 confirmed cases of the novel coronavirus onboard. By February 18, the number of confirmed cases would soar to 542.
2/6
Westerdam is not permitted to dock in Japan, its first port call.
2/11
The novel coronavirus is officially named severe acute respiratory syndrome coronavirus 2 (SARS-CoV-2) by the International Committee on Taxonomy of Viruses, with the disease caused by the outbreak named COVID-19: CO (corona) VI (virus) D (disease) and 19 for the year 2019 when it first appeared.
2/13
Westerdam is finally allowed to dock in Cambodia to disembark passengers. This comes after the ship is turned away from Taiwan, the Philippines, Guam and Thailand. There are no confirmed cases on the ship.
2/19
Asymptomatic passengers begin disembarking Diamond Princess. Most US citizens are flown home on charter flights for a 14-day quarantine period at military bases in California and Texas.
2/27
Princess Cruises confirms the last of the Diamond Princess passengers have disembarked, with fewer than 500 crew members still onboard. The remainder are disembarked to charter flights or a local quarantine facility in the coming days. A special team boards the ship to begin disinfection procedures once the last crew member departs.
2/28
Carnival Corporation stock closes at $33.46, Royal Caribbean Cruises Ltd at $80.41, and Norwegian Cruise Line Holdings at $37.26.
March 2020
3/7
Vice President Mike Pence, head of the White House coronavirus task force, announces enhanced pre- and post-cruise screening procedures for cruise passengers and guidelines for quarantining passengers who may have been exposed to the coronavirus.
3/8
Just a day after the Trump administration announces new screening guidelines for cruise passengers, the US State Department issues a warning that US citizens should avoid traveling on cruise ships, advising they present a higher risk of coronavirus infection.
The US Centers for Disease Control forces Regal Princess to idle off the coast of Florida while two crew members are tested for the virus. The ship finally docks later that evening when negative results are received.
Ruby Princess disembarks 2,700 passengers in Sydney, including 158 who are ill; 2,700 new passengers board the ship, bound for New Zealand.
3/9
Canadian citizens are advised against cruise ship travel by the country's Chief Public Health Officer, Dr. Theresa Tam.
3/11
The World Health Organization officially declares a pandemic. Viking Cruises suspends both river and ocean cruises through May 1, 2020, becoming the first cruise line to pause operations.
3/12
Princess Cruises announces a 60-day pause in operations, effective immediately.
Norwegian Cruise Line Holdings draws $1.55 billion from a credit line that is secured, in part, by Norwegian Epic.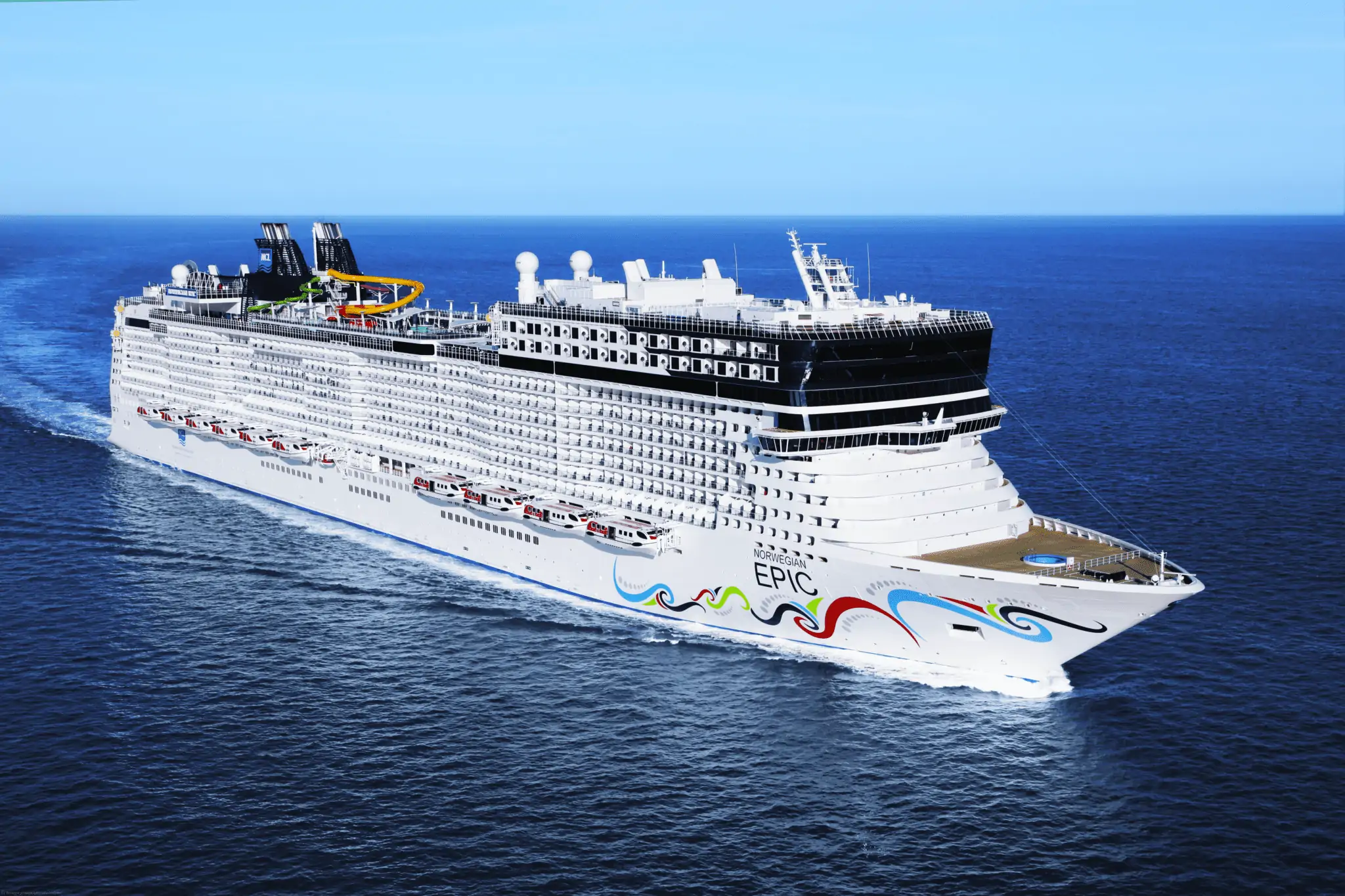 3/13
President Trump declares a national emergency.
All remaining major cruise lines announce a "voluntary" pause in operations for at least 30 days, at the request of President Trump and in conjunction with the Cruise Lines International Association. Most lines indicate they expect to resume cruising in mid-April.
Carnival borrows $3 billion from its credit lines "in order to increase its cash position and preserve financial flexibility in light of current uncertainty in the global markets resulting from the COVID-19 outbreak."
Canada closes its ports to cruise ships carrying more than 500 passengers through at least July 1, 2020.
3/14
The Cruise Line International Association'szaaaa "voluntary" pause in cruise operations begins just before the CDC issues a 30-day "no-sail order" for ships carrying 250 passengers or more traveling to or from the US.
At least 15 passengers aboard Ruby Princess are reported to have developed flu-like symptoms. All passengers are asked to fill out a questionnaire as to their own symptoms but are not told that there are suspected cases onboard.
3/15
Holland America Line's Zaandam is denied permission to dock in Ushuaia, Argentina after the country closes its ports to cruise passengers. The ship attempts to return to its previous port, Punta Arenas, Chile, but is prohibited from docking there as well. This begins a week-long odyssey for the ship and her passengers.
3/18
Norwegian Cruise Line announces that salaried workers will face a 20 percent pay cut and a four-day workweek, effective March 30.
Norwegian stock hits 52-week low of $7.03 per share. Royal Caribbean stock hits a 52-week low of $19.25.
3/19
Ruby Princess arrives back in Sydney and is allowed to disembark all 2,700 passengers, despite at least 100 reporting flu-like symptoms, All passengers are told to self-isolate for 14 days, but many board flights home. One passenger is so ill that they are taken directly to a hospital, while two others report to a hospital for testing after feeling ill. One crew member is quarantined on board the ship.
The U.S. Centers for Disease Control releases a report that servers onboard Diamond Princess caused the spread of the virus to other guests.
3/20
It is revealed that four passengers from Ruby Princess' most recent sailing have tested positive for the virus.
3/21
After it becomes clear that Zaandam will not be able to dock and disembark passengers in South America, the ship sets sail for Port Everglades in Fort Lauderdale, the scheduled final destination at the end of its sailing. That night, passengers hear coughing in the theater and observe crew members wearing masks for the first time while cleaning a cabin.
Australian health authorities admit it was a mistake to allow Ruby Princess passengers to disembark without testing or other protocols to make sure none were positive with COVID-19.
3/22
Zaandam passengers are confined to their cabins as the Captain reports that 13 passengers and 29 crew members are experiencing flu-like symptoms. There are no testing kits onboard, so it is impossible to determine if any of the individuals are infected.
3/23
Holland America Line's Rotterdam sails to meet the Zaandam off the coast of Panama with additional crew, medical supplies and, most importantly, COVID-19 tests. At least 30 passengers and 40 crew members are now ill.
Royal Caribbean Cruises Ltd. borrows $2.2 billion to help withstand the industry shutdown.
3/24
Holland America indicates its intent to transfer about 800 passengers who are not reporting symptoms from Zaandam to Rotterdam when the two ships rendezvous. The Rotterdam crew is concerned that there are not enough tests to confirm if these transferred passengers are negative, and fear they may be put in harm's way by the transfer.
133 former Ruby Princess passengers are confirmed positive for and one passenger, a 70-year-old woman, dies in a Sydney hospital.
3/27
Holland America announces that four Zaandam passengers have died, two others have tested positive and 138 passengers onboard are ill. The two confirmed cases prevent the ship from crossing through the Panama Canal, leaving the plan to sail to Port Everglades in limbo. Passengers without symptoms begin to transfer to Rotterdam.
Australia issues a ban on cruise ships carrying 100 passengers or more through June 17, 2020.
3/28
After Panama reverses its decision to block the ships, both Zaandam and Rotterdam transit the Panama Canal overnight.
Zaandam's request to airlift two critically ill passengers to Mexico is denied.
3/30
As the two Holland America Line ships near Florida, Governor Ron DeSantis is hesitant to allow the vessels to dock at Port Everglades. The plan to disembark sick passengers in an already ailing community doesn't "sound good," he says.
Holland America Line President Orlando Ashford writes an op-ed in the South Florida Sun-Sentinel pleading with Florida to allow the ships to dock.
3/31
As the count of confirmed positive cases on Zaandam and Rotterdam increases to nine and the number of crew and passengers with flu-like symptoms reaches 233, the Broward County Commission debates for five hours about whether the ships should be allowed to dock at Port Everglades.
President Trump tells Governor DeSantis he'd like to see a solution, and DeSantis relents, allowing both ships to dock at Port Everglades.
Carnival Corporation stock closes at $13.17, down from its 2020 peak of $51.90 on January 17, 2020; Royal Caribbean Cruises Ltd closes at $32.17 down from the peak $135.05 in January and Norwegian Cruise Line Holdings closes at $10.96, down from the $59.65 peak in January.
TIMELINE: Holland America Ship Gets Permissions To Dock
April 2020
4/1
Royal Caribbean lays off 26 percent of its 5,000-strong US workforce and executives agree to take a 25 percent pay cut through September, while Richard Fain, Chairman and CEO of Royal Caribbean Cruises Limited, forgoes his base salary during this period.
4/2
After a full day of negotiations between Carnival Corporation and Port Everglades representatives, a nine-page agreement spelling out how to safely disembark the passengers and transfer them home or to medical facilities is signed, allowing the Zaandam to dock around 6 pm, with Rotterdam following 30 minutes later. Four dead bodies are removed from the ship and 14 critically ill patients transferred to the hospital by ambulance. The remaining passengers disembark over the next few days.
Carnival Corporation & PLC obtain $6 billion in secured financing. Carnival stock bottoms at a 52-week low of $7.80 per share.
4/5
Australia opens a criminal investigation into Ruby Princess and why 2,700 passengers were allowed to disembark in Sydney.
4/7
It is revealed that Saudi Arabia's "Sovereign Wealth Fund" purchased 43.5 million shares in Carnival Corporation & PLC.
4/8
Australian authorities conduct an overnight raid on Ruby Princess, seizing the ship's "black box" data recorder and other records as part of the criminal inquiry.
4/9
The CDC extends the no-sail order for 100 days, ensuring no cruise activity in the US until at least July 24, 2020.
4/21
4/30
Carnival Corporation stock closes at $15.90, Royal Caribbean Cruises Ltd at $46.77, and Norwegian Cruise Line Holdings at $16.40.
May 2020
5/6
Norwegian Cruise Lines Holdings obtains $6 billion in additional financing, saying it can operate for at least a year, even if ships do not return to service.
5/14
Carnival Corporation & PLC announces layoffs or furloughs for over 3,000 shoreside employees from the Carnival Cruise Line, Princess Cruises, and Holland America Line brands.
5/15
MSC Cruises furloughs 128 employees in the US.
5/20
Australia's cruise ship ban is extended through September 17, 2020.
5/29
5/29
Carnival Corporation stock closes at $15.74, Royal Caribbean Cruises at $51.87, and Norwegian Cruise Line Holdings at $16.07.
June 2020
6/17
The Hurtigruten ship MS Finnmarken resumes coastal voyage itineraries in Norway.
6/19
CLIA member cruise lines suspend US sailings through September 15, 2020.
6/20
Luxury line SeaDream Yacht Club resumes cruises in Norway.
6/22
Pullmantur, a Spanish cruise line 49 percent owned by Royal Caribbean Cruises Ltd. files for bankruptcy.
6/23
The first ship to be sold for scrap due to the pandemic fallout, Costa Victoria, arrives at the scrapyard in Piombino, Italy.
6/24
More than 1,000 Zaandam passengers file a class-action lawsuit against Carnival Corporation & PLC, demanding significant changes to the way their ships operate in addition to monetary damages. The lawsuit is just one of dozens filed against major cruise operators related to the pandemic and its aftermath.
6/26
Hurtigruten resumes expedition ocean cruising aboard their new ship Fridjtof Nansen.
6/30
Carnival Corporation stock closes at $15.74, Royal Caribbean Cruises at $50.30, and Norwegian Cruise Line Holdings at $16.43.
Scrapped ships in our 'Last Look' series:
July 2020
7/6
Norwegian Cruise Line Holdings and Royal Caribbean Cruises Ltd. team up to create the Healthy Sail Panel, bringing together doctors, scientists, government officials and cruise industry representatives to develop recommendations on how the industry can restart.
7/10
Carnival Corporation & PLC CEO Arnold Donald says the company will be selling at least 13 ships across its portfolio of cruise lines.
7/13
Additional Hurtigruten ships, including Roald Amundsen, resume service, offering both expedition and coastal voyages.
7/15
Holland America Line sells four cruise ships — Amsterdam, Maasdam, Rotterdam and Veendam — to other cruise lines. Maasdam and Veendam are acquired by Seajets, a Greek ferry operator, while Amsterdam and Rotterdam are sold to British line Fred.Olsen Cruises.
7/16
The CDC extends the no-sail order for cruise ships through September 30, 2020.
7/21
AmaWaterways becomes the first major river cruise line to return to service with charter sailings aboard AmaKristina.
7/22
Costa Cruises announces it will sell Costa neoRomantica to European line Celestyal Cruises.
7/23
Carnival Cruise Line confirms media reports that Carnival Fantasy and Carnival Inspiration will be scrapped in Turkey.
Former Royal Caribbean and Pullmantur ships Sovereign of the Seas and Monarch of the Seas are beached at the breaker yard in Aliaga, Turkey to be scrapped.
7/24
Royal Caribbean announces Muster 2.0, a virtual, individualized muster education process, using the EMUSTER technology patented in April— eliminating the traditional group muster drills.
7/26
Dream Cruises' Explorer Dream sails from Taiwan, making it the first cruise to depart Asia since the global industry shut down.
7/29
The CDC opens a 60-day public comment period, inviting both the general public as well as cruise and health experts to weigh in on how and if cruising can return safely.
7/31
Within two weeks of returning to service, Hurtigruten's Roald Amundsen reports 4 crew members have tested positive and have been removed from the ship.
Carnival Corporation stock closes at $13.88, Royal Caribbean Cruises at $48.71, and Norwegian Cruise Line Holdings at $16.34.
August 2020
8/1
An additional 32 Roald Amundsen crew members are diagnosed with COVID-19.
UnCruise Adventures, a small-ship expedition cruise line, surprises the industry by launching what is scheduled to be a series of five Alaska sailings aboard the US-flagged Wilderness Adventurer, bypassing the need to stop at a Canadian port.

8/3
Hurtigruten suspends all cruises on Roald Amundsen, Fridtjof Nansen, and one other ship amid the outbreak on Roald Amundsen.
CLIA members and other major cruise lines extend the suspension of service through October 31, 2020.
MSC Cruises releases protocol for European sailings, including mask requirements and prohibiting passengers from going ashore except on ship-sponsored excursions.
8/4
The 2020 Alaska cruise season comes to a quick end after a Wilderness Adventurer passenger receives a positive test. UnCruise cancels the rest of the current sailing as well the four remaining voyages. The passenger later receives a negative test result.
8/14
Australian officials release their final report on the Ruby Princess incident. Although the ships is tied to over 850 confirmed cases and at least 28 deaths, Princess Cruises is cleared of wrongdoing.
8/16
MSC Cruises' MSC Grandiosa returns to service with a multi-port Italy itinerary open only to Italian passengers. The ship sails at reduced capacity with new protocols in place.
8/18
Just two days into MSC Grandiosa's first cruise, a family is refused permission to reboard after leaving the escorted ship excursion in Naples. The line says the family broke the "social bubble" designed to reduce passenger interactions with locals in port.
8/31
Carnival Corporation stock closes at $16.48, Royal Caribbean Cruises at $68.84, and Norwegian Cruise Line Holdings at $17.11.
September 2020
9/3
The Australian Health Minister extends his nation's cruise ship ban through December 17, 2020.
9/6
Costa Deliziosa returns to service in Italy, the first Costa Cruises ship to resume sailing.
9/16
Carnival Cruise Line confirms Carnival Fascination and Carnival Imagination have been sold. Imagination is bound for the scrappers in Turkey, and no buyer has been announced for Fascination.
Florida senators Rick Scott and Marco Rubio introduce the Set Sail Safely Act, designed to create a task force and advisory committee with the goal of assisting the cruise industry's return to service, bypassing the CDC. The proposal begins working its way through the Senate.
9/20
Princess Cruises' Sun Princess and Sea Princess are sold. It is reported that Sun Princess will be going to Japan's Peace Boat; no buyer is announced for Sea Princess.
9/21
As the CDC's public comment period closes, over 12,000 individual responses have been received. Among the submissions is the 69-page report from Royal Caribbean Group's and Norwegian Cruise Line Holdings' Healthy Sail Panel.
9/30
The CDC extends the no-sail order for an additional month, setting it to expire October 31, 2020. Media reports suggest the CDC wanted to extend the order into 2021, but the White House intervened and pushed for a shorter extension.
9/30
Carnival Corporation stock closes at $15.18, Royal Caribbean Group at $64.73, and Norwegian Cruise Line Holdings at $17.11.
October 2020
10/1
Carnival Cruise Line cancels all sailings through December 2020, with the exception of ships scheduled to depart from Miami and Port Canaveral, which the line continues to hope might sail before the end of the year.
10/2
US Representative Jennifer González Colón of Puerto Rico introduces companion legislation to Rubio and Scott's Set Sail Safely Act in the House of Representatives.
10/5
10/6
CLIA announces that its member lines will require 100 percent testing of passengers and crew before every sailing when cruises resume.
10/8
Royal Caribbean announces it will resume cruises from Singapore in December 2020 aboard Quantum of the Seas.
10/10
Cruise industry executives and government health officials meet with Vice President Pence to discuss the restart of cruise service in the US. Pence indicates that President Trump's administration shares the industry's goal of restarting service as soon as it is safe to do so, saying he will bring the Healthy Sail Panel's recommendations to the Coronavirus Task Force.
10/12
Carnival Cruise Line cancels Miami and Port Canaveral departures through November 2020, but continue to hope six ships might sail from the two ports in December of 2020.
10/19
MSC Magnifica becomes the second MSC Cruises ship to resume cruising in Europe, sailing a 10-night cruise from Genoa, with port calls in Italy, Malta and Greece.
10/23
US Representative for Alaska, Don Young, proposes rule changes that would permit cruises to Alaska in 2021, even if Canada's ports remained closed to cruise traffic. Under the 100-year old maritime law, foreign-flag ships must stop at a foreign port to legally call in Alaska.
This timeline will be updated as events unfold.
---
---