Carnival Cruise Ship Mardi Gras Completes Sea Trials [VIDEO]
Carnival Cruise Line's upcoming mega-ship Mardi Gras has officially completed sea trials in the Baltic Sea and is back in Finland being readied for her 2021 launch.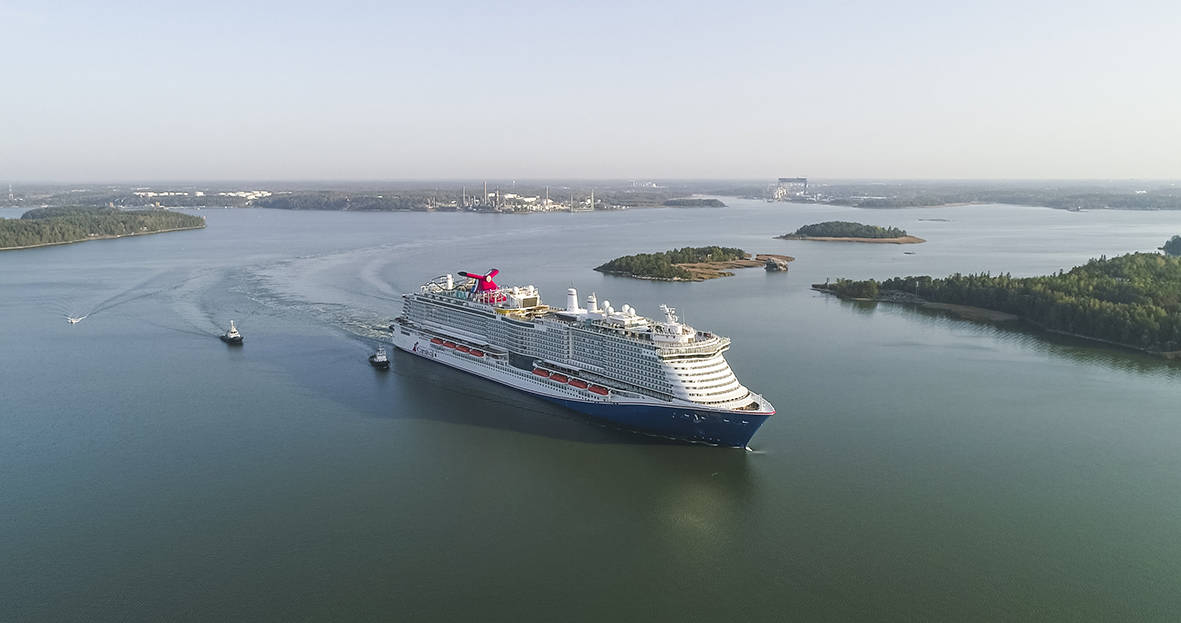 The ship is now in a wet dock at Meyer Turku shipyard where her interiors are being outfitted and final touches are being made to the public spaces.
MORE: New Carnival Mega Ship Beings Sea Trials
Mardi Gras is one of a kind for Carnival Cruise Line. At 180,000-gross registered tons, she's over 40,000-tons larger than Carnival Panorama, which made her west coast debut in December 2019.
Aside from being a prototype, the LNG (liquified natural gas) powered cruise ship will feature changes not seen on other Carnival ships.
The atrium will now be on the side of the ship along a wall of glass, the ship will be divided into six distinct zones (think Royal Caribbean's neighborhood concept on the Oasis-class), it will be home to BOLT (the first roller coaster at sea), and there will be new excel suites offering guests their own private sanctuary and retreat.
PHOTOS: First Look at Carnival's New Atrium Concept
Mardi Gras is one of two upcoming Excellence-class ships that is currently being constructed for the cruise line.
She'll be joined by the sister-ship Celebration in 2022. Though the cruise line has not revealed much about the Celebration, we do know she'll sail her 14-night inaugural voyage from Southampton, England in November 2022.
When the vessel makes her debuted in Port Canaveral, Florida in February 2022, she'll sail weeklong voyages to both the Eastern and Western Caribbean.
Carnival Mardi Gras Sea Trial
The vessel will bear the same name of Carnival Cruise Line's original Mardi Gras — which was its first ship launched in 1972 — and remained with the company through 1992 before sold to Gold Star Cruises. She was eventually scrapped in 2003.
Fun Fact: During Mardi Gras' inaugural voyage from PortMiami in 1972, the ship hit a sand bar and was grounded.
---
---