Cruise Ship Now Docking in Cambodia After Coronavirus Fears
After being turned away from numerous ports over coronavirus concerns, Holland America Line finally found a country willing to allow the ms Westerdam to dock and disembark passengers. The ship wll now dock in Sihanoukville, Cambodia on Thursday, February 13.
Previously, the cruise ship had been turned away from Thailand, Japan, Taiwan, Guam and the Philippines over virus fears.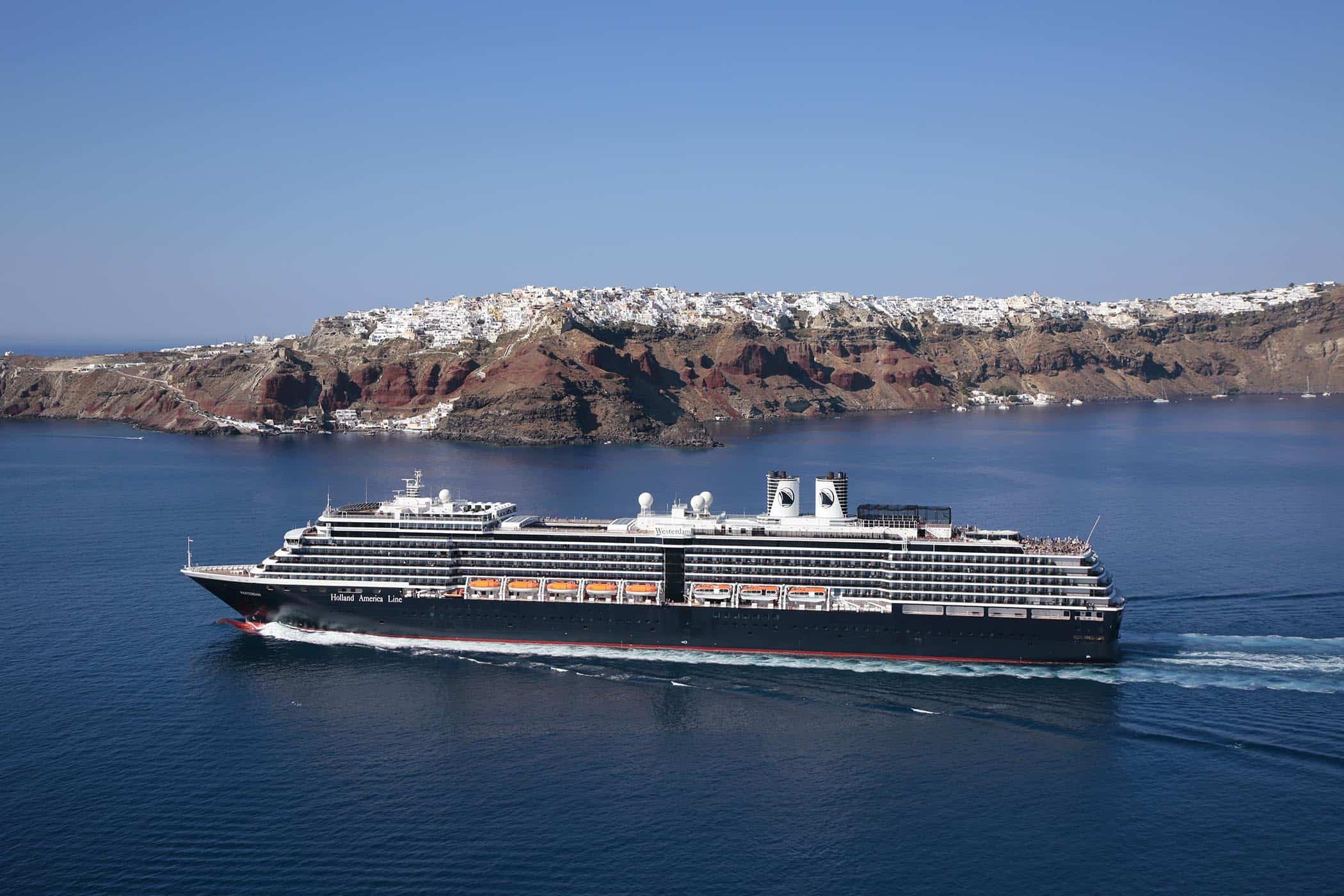 Holland America Line said that all guests onboard are healthy and, despite erroneous reports, there are no known or suspected cases of coronavirus on board, nor have there ever been. Several nations, as well as the World Health Organization, have been involved in trying to dispel the coronavirus rumors and attempting to find the ship a place in which it could dock.
It's life as normal for guests onboard the ship who have taken to social media to share photos of themselves poolside and enjoying spa treatments.
The cruise line said in a statement on their website, "Guests will disembark in Sihanoukville over the next few days and transfer via charter flights to Phnom Penh for forward travel home. Holland America Line will arrange and pay for all flights home, in addition to the full cruise refund and 100% future cruise credit already communicated."
READ MORE: Shunned Cruise Ship Finally Finds A Home
Future Westerdam sailings are still being finalized. The February 15 cruise, originally slated to set sail out of Yokohama, has been canceled. There have not, however, been any details released as to future sailings of the ship and how its itineraries might be altered.
The cruise line is assessing the situation to figure out the status of Asia cruises departing on February 29 and will, they say, "communicate details as they become finalized in the next few days."
Before this situation arose, Westerdam had been scheduled to sail from Asia until the end of April, before repositioning to Vancouver for a summer in Alaska.
There are 2,257 passengers and crew members on the ship.
Westerdam Ship Tour
---
---