Anthem Of The Seas Hoping To Sail Monday
Update (February 9, 2020): New Jersey's Governor Phil Murphy said on Saturday night, "All four passengers from the cruise ship docked in Bayonne tested negative for novel coronavirus. New Jersey currently has no confirmed cases of novel coronavirus and the risk to residents remains low."
Passengers who were supposed to sail on Royal Caribbean's Anthem of the Seas this weekend may be setting sail Monday, but it all depends on pending coronavirus test results.
When And Where The Ship Will Sail Next
If all goes as planned, passengers will begin boarding Monday morning and Anthem will be leaving Bayonne by mid-afternoon. But even if that comes to pass, the ship will wind up doing a completely different itinerary, sailing not to the Bahamas as originally planned, but to Bermuda.
In an update to passengers, Royal Caribbean started by thanking everyone "for your patience and understanding throughout this situation that is so challenging for all of us."
READ MORE: Anthem of the Seas Guests Being Tested for Coronavirus
The ship has essentially been in a holding pattern since it arrived in Bayonne Friday morning carrying several passengers who needed to be tested by the Center for Disease Control for coronavirus. "Unfortunately," their update continued, "due to the volume of tests they are conducting for coronavirus they will need the next 24-48 hours to complete the test. Given the timing, we are going to push the departure date to Monday in order to have conclusive results before sailing."
This does not mean the new plan is set in stone, however, as indicated by the first words in the update's next sentence: "Our goal," it reads, "is to now set sail from Cape Liberty, New Jersey, on Monday, February 10th, at 3 p.m. EST."
Why Anthem's Itinerary Has Been Switched
After asking that guests be prepared to board between 11 a.m. and 2 p.m. Monday, it was explained that the ship's original itinerary (which had it visiting Port Canaveral, Perfect Day at Coco Cay and Nassau) had been altered to one instead visiting Bermuda.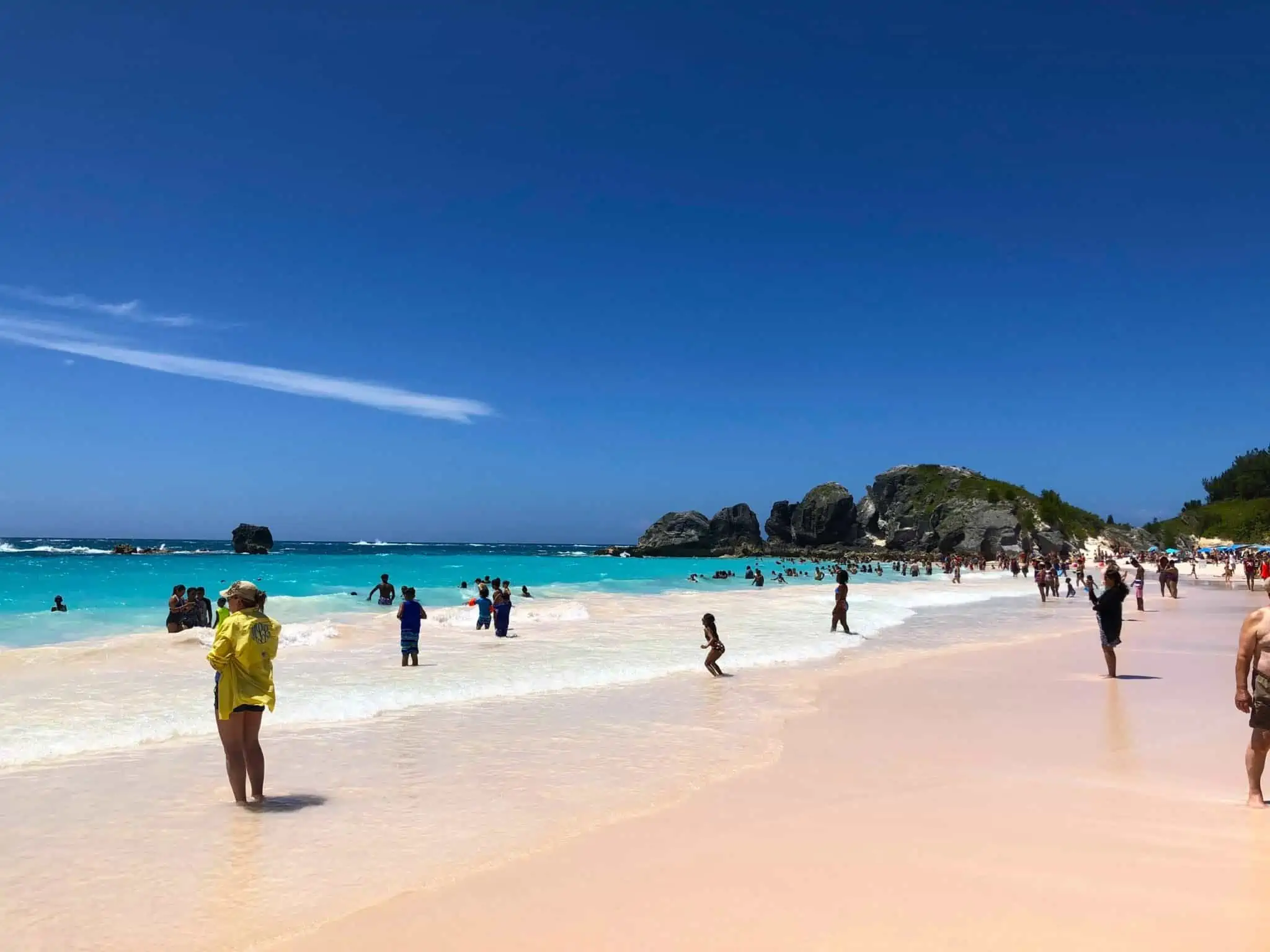 In explaining the altered itinerary, Royal explained, "With a Monday afternoon departure, we wouldn't arrive into Nassau until around 3 p.m. and would need to depart later that evening to make our way back to Cape Liberty — not a great experience. Given that our goal is to provide you with the best vacation possible, we made the decision to sail to Bermuda, where you'll have more than a day and a half in port to explore."
As an added bonus, they added, Bermuda's weather is supposed to be excellent during the time frame.
Can Guests Opt Not To Sail?
Those who decide to go ahead with the shorter, altered sailing will receive a 50 percent refund in the form of a refundable onboard credit. "And," the note said, "because we know that this is not how any of us wanted this to go, and we want you to give us another shot, we will also provide you with a 50 percent future cruise credit."
And those who opt to cancel? "We completely understand," says the update, adding guests will receive a full refund, no questions asked. In fact, in an unusual twist, Royal Caribbean is not even requiring passengers to inform them of their decision not to cruise! "If you do not show up at the pier, we will understand that you decided not to join us and we will automatically process your refund."
The note goes on to address how hotel and airfare change fees will be addressed.
To read the complete statement, click here.
---
---