11 Carnival Conquest Tips
Carnival Conquest was launched in 2002 as the first Conquest-class cruise ship. At the time, it was the largest ship built by Carnival and came in at an impressive 110,000 gross registered tons, which while not massive in today's market, it is still a very respectable size among cruise ships.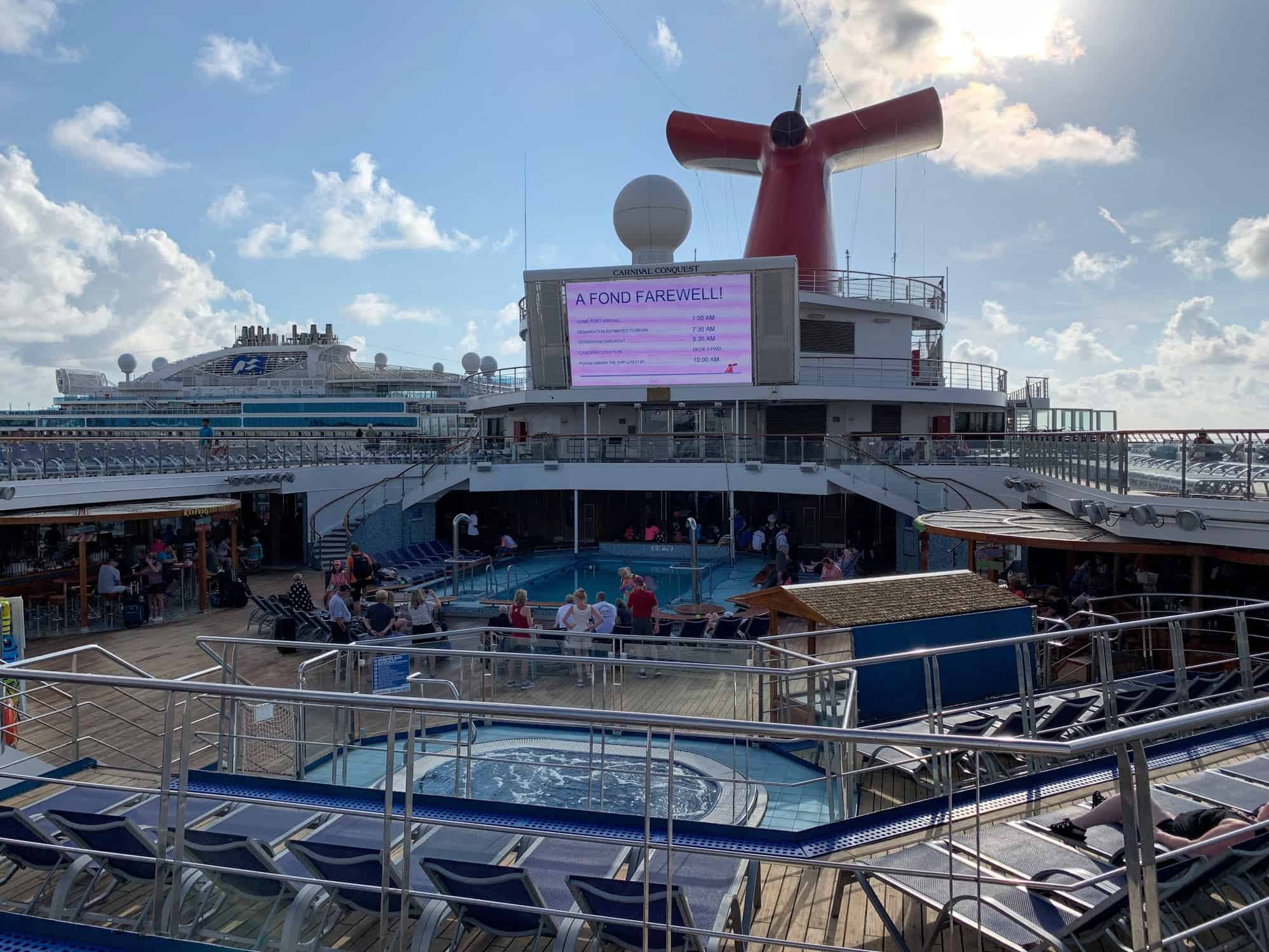 Her decoration is based on French Impressionist art from the 19th century and is beautiful from bow to stern. She certainly lives up to Carnival's "Choose Fun" tagline, offering fabulous four, five, and seven-day cruises from Miami, Florida.
Completely refurbished with Carnival's signature Fun Ship 2.0 renovations, with the addition of the RedFrog Rum Bar & the ever-popular Guys Burger Joint, she is more spectacular than ever. 
So, now that you have booked your cruise on Carnival Conquest, what are some tips and hacks to make the most of your time at sea? 
1. Embarkation Day Lunch at Ol' Fashioned BBQ
When you board your ship, skip the Lido Buffet on embarkation day (called the Cezanne restaurant on the Conquest). Instead, head all the way aft, past the buffet, and head up the stairs. One the next deck, the Panorama or deck 10, is the Ol' Fashioned BBQ restaurant. This space uniformly receives very positive reviews from patrons and gets crowded as word spreads around the ship no subsequent days.
By eating here on embarkation day, you will practically have it to yourself. Additionally, even though it could be classified as a "Specialty Restaurant," this BBQ joint has no additional fees for guests.
Insider Tip: Try the baked beans. They have BBQ burnt ends chopped up into them and are simply delicious.
2. Secret decks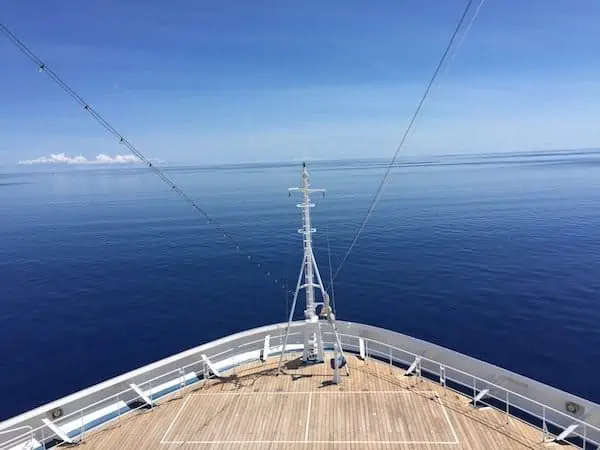 When the Lido gets too crowded for you, or you want a special spot to take some photos, head all the way forward on decks 6 & 7, the Upper and Empress decks. Here you will find a quiet spot tucked away from the rest of the ship, perfect for taking photos or just enjoying the sea breeze.
It is especially scenic while entering or leaving ports like Old San Juan, where the ship passes the El Morro fortress and seemingly impregnable city walls, or catching a sunset over the impossibly blue ocean while departing Grand Turk. 
3. Craving Steak?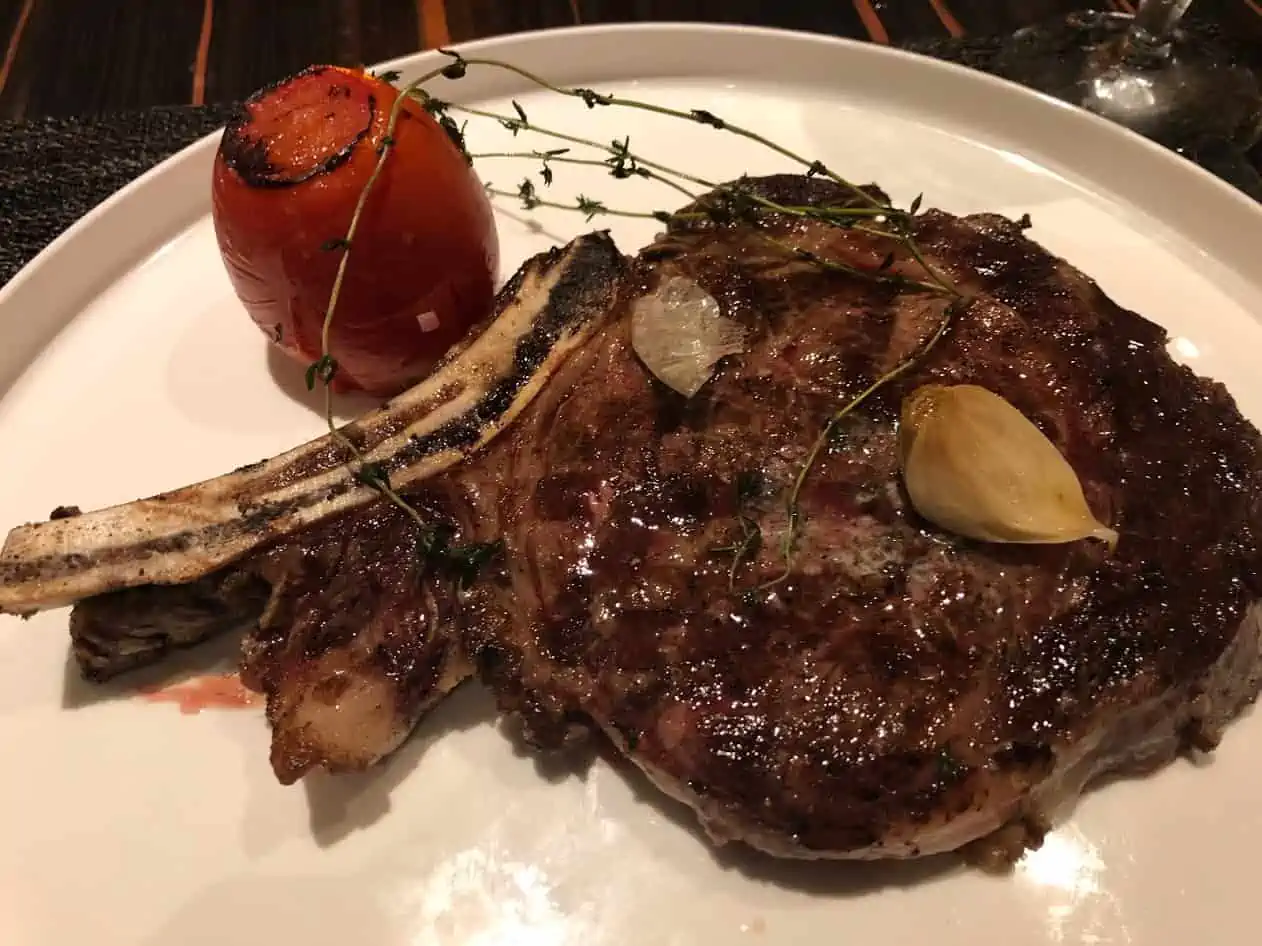 Located high up on Deck 10, the Panorama Deck, The Point Steakhouse tempts cruisers with a wide array of meats and sides, reminiscent of a fine New York steakhouse. While there is a $38 additional charge for dining at The Point, the quality of the food, service, and presentation makes this a true fine dining experience for a bargain. Not only is the food amazing, but the fee includes a bottle of house wine per cabin, adding extra value to your visit. 
For an appetizer that is a little different, try the "Smoked and Iced Oysters" which garner rave reviews. Also, depending on your tastes, there are four different sauces to choose from for your meat; if you are not sure which one to choose, your waiter can recommend one that will compliment your particular entrée. 
4. Have a Drink at the Artists Lobby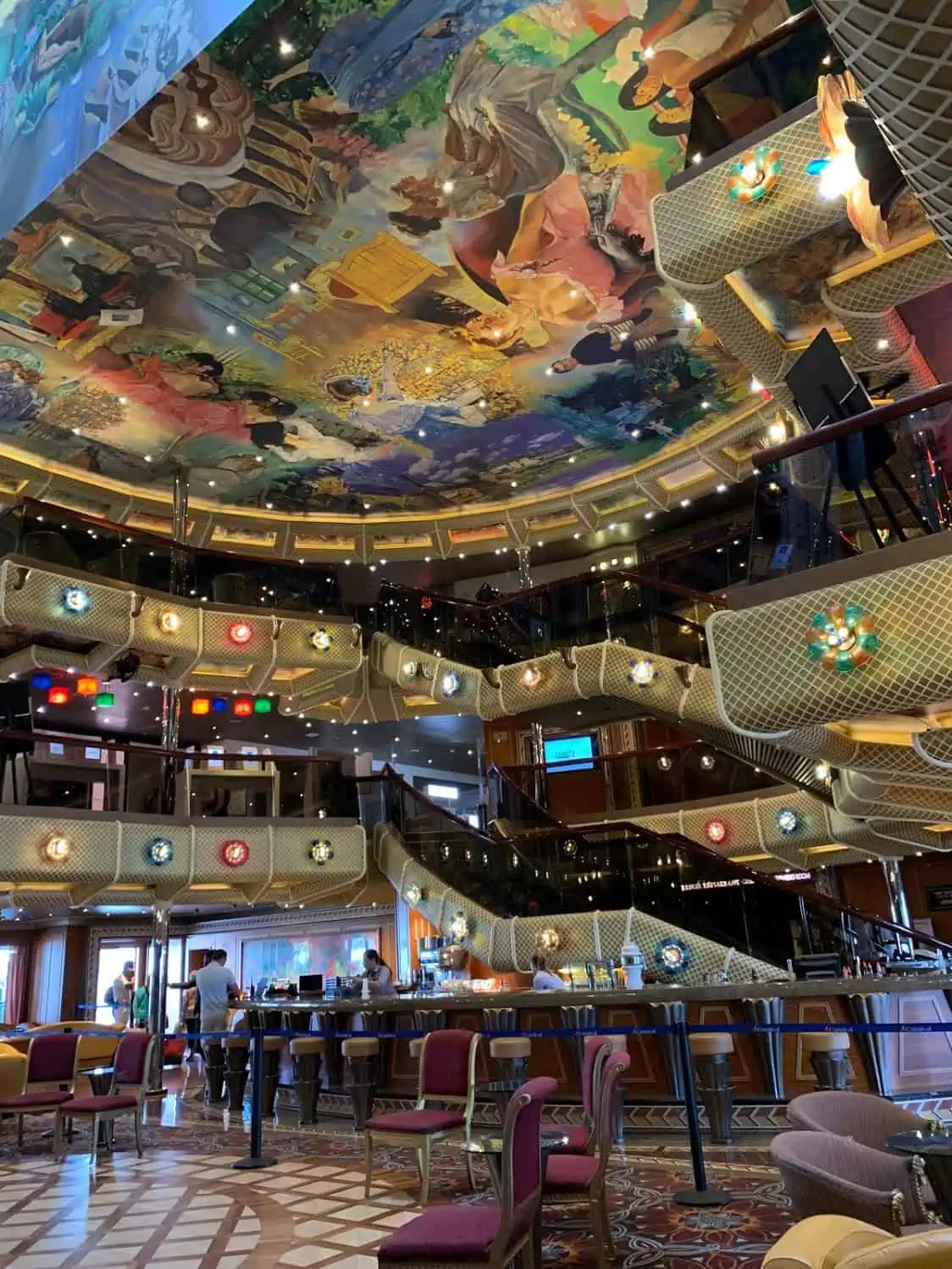 Atrium or Lobby bars have got to be the most neglected bar on a Carnival ship- too bad. While people wait in long lines at the Alchemy Bar or the Red Frog Rum Bar, you should head to the base of the atrium to the Artists Lobby Bar.
To begin with, the atrium onboard the Carnival Conquest is simply beautiful with a ceiling painted in French Impressionist style and furnishings which are reminiscent of the Empire Style made famous in Paris during the Belle Epoch. Drinks are delicious, as you would expect, and lines are usually minimal.
To add to the fun, there is usually a string band or other entertainer playing the stage and space for dancing as well. 
5. Do an Art Walk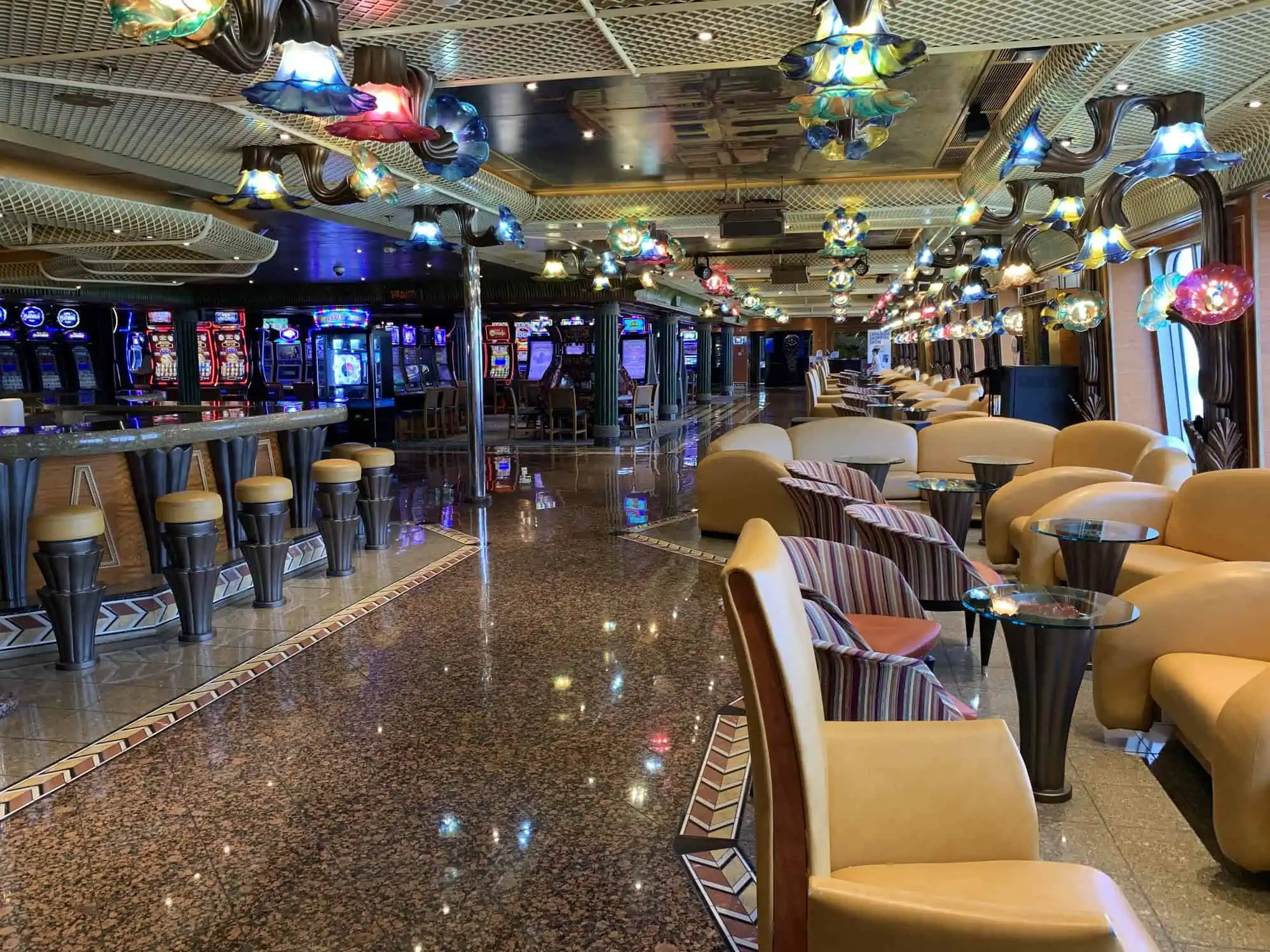 Since the overall motif of the ship centers around 19th century French Impressionist art, the Carnival Conquest truly has a unique set of decorations. On elegant night, get a glass of champagne from your favorite bar and take some time to really appreciate the art that is in the public area of the ship.
The Promenade Deck has some of the most interesting art from Vincent's Jazz Bar with its whimsical sunflowers and giant one in the Sunflower Atrium just outside the bar, to the Tahiti Casino and its Paul Gaugin style South Seas decorations, always remember to look up, some of the most interesting art on the Conquest is on the ceiling.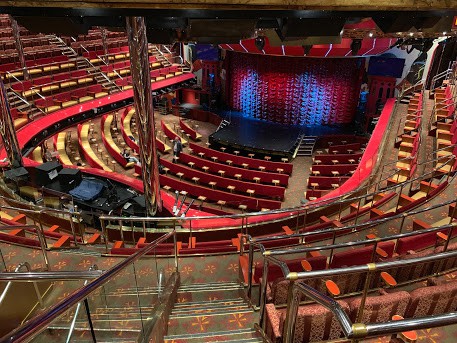 Finally, don't miss the Toulouse Lautrec Main Show Lounge, which has larger than life representations of the artists' famous French dancers and huge windmills on either side of the stage.  
6. Dr. Seuss Green Eggs and Ham Breakfast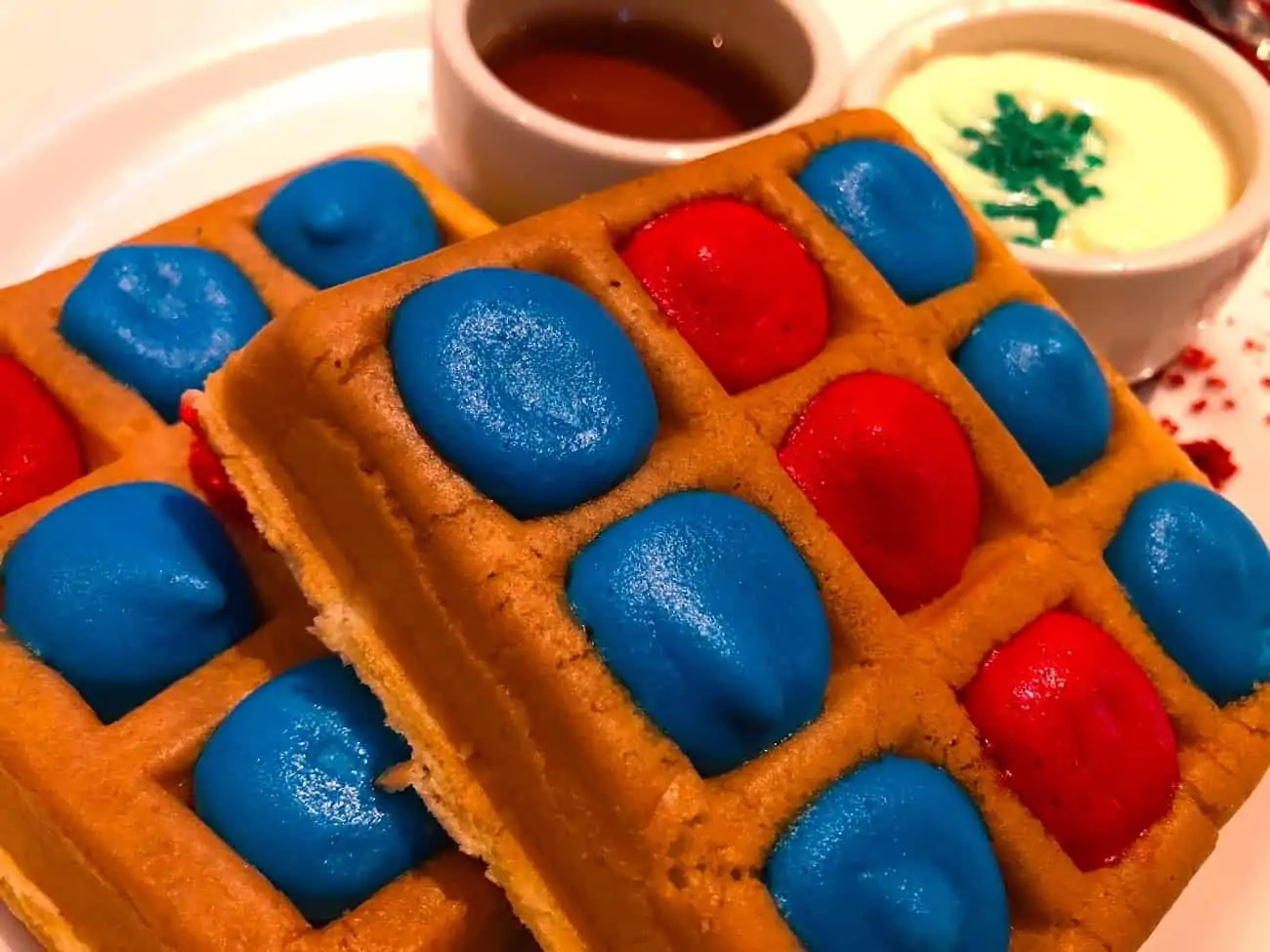 Typically, specialty restaurants aboard cruise ships range in the $$$ category of pricing. Carnival Conquest, however, offers a really fun and unique option for sea days, and it's only $5 per person. Typically, on the second sea day of a trip, the Seuss at Sea Green Eggs & Ham breakfast takes place.
There are two seatings in the morning and a special Seuss themed menu is in place which includes "Moose Juice," "Gravity Defying Pancake Stacks," and of course, "Green Eggs & Ham," among other options.
Not only is the menu fun, but characters from the books make appearances for photos and signing of autographs. It really is a lot of fun for anybody, but families especially seem to enjoy it. 
7. Try the Sea Day Brunch
If Dr. Seuss brunch is a little too… young for you, or you want a meal which is a bit more civilized than one run by a large cat in a hat, think about going to the Sea Day brunch.
Hosted in the main dining room, the brunch may have a smaller menu than what is offered at the buffet, but you won't have to get up early to snag a table and there are additional items such as steak & eggs and cheesecake. And hey, you're on a cruise, so why shouldn't you have cheesecake at breakfast? 
8. Keeping with the Breakfast Theme…
You will definitely want to hit up breakfast at the BlueIguana Cantina on the Lido Deck. If you get tired of a buffet and don't want to have a sit-down meal in the dining room, then check out the breakfast items at the BlueIguana. The breakfast burrito is particularly delicious!
Plus, most people are not in the know about this spot for breakfast food, so the line is usually non-existent. 
9. Adults Only Serenity
Located over two decks, the adults-only Serenity area is made for relaxation. Typically, if the main decks around the pool are getting too crowded or loud for you, then Serenity is a good bet as there are often loungers or chairs available here.
Additionally, there is a set of bathrooms and a bar exclusively for Serenity guests. And the best part? Serenity is included in your base cruise fare, so no additional fees. 
10. Splurge on a Balcony or Oceanview Room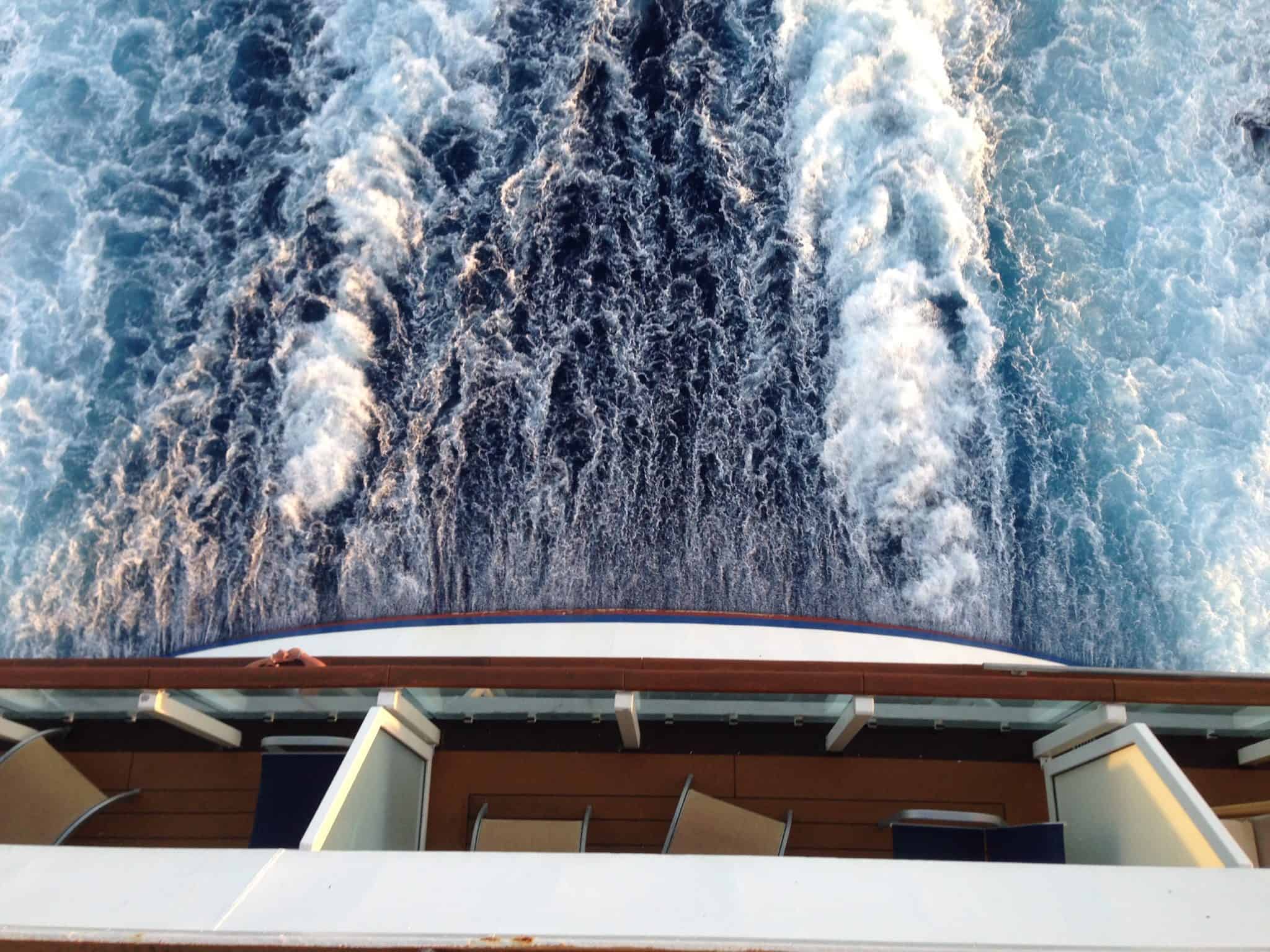 With 60% of her rooms having ocean views and 60% of those being balcony rooms, Carnival Conquest is a perfect pick for people looking to cruise somewhere other than an inside cabin. Also, for families, there are many connecting cabins to choose from, making the price for two rooms less than a single balcony room on some of the newer ships.
Additionally, even though the ship is huge and has plenty to do because it was launched in 2002, it often has lower prices than the newer ships like Carnival Panorama or Carnival Horizon.
11. Bring a Power Strip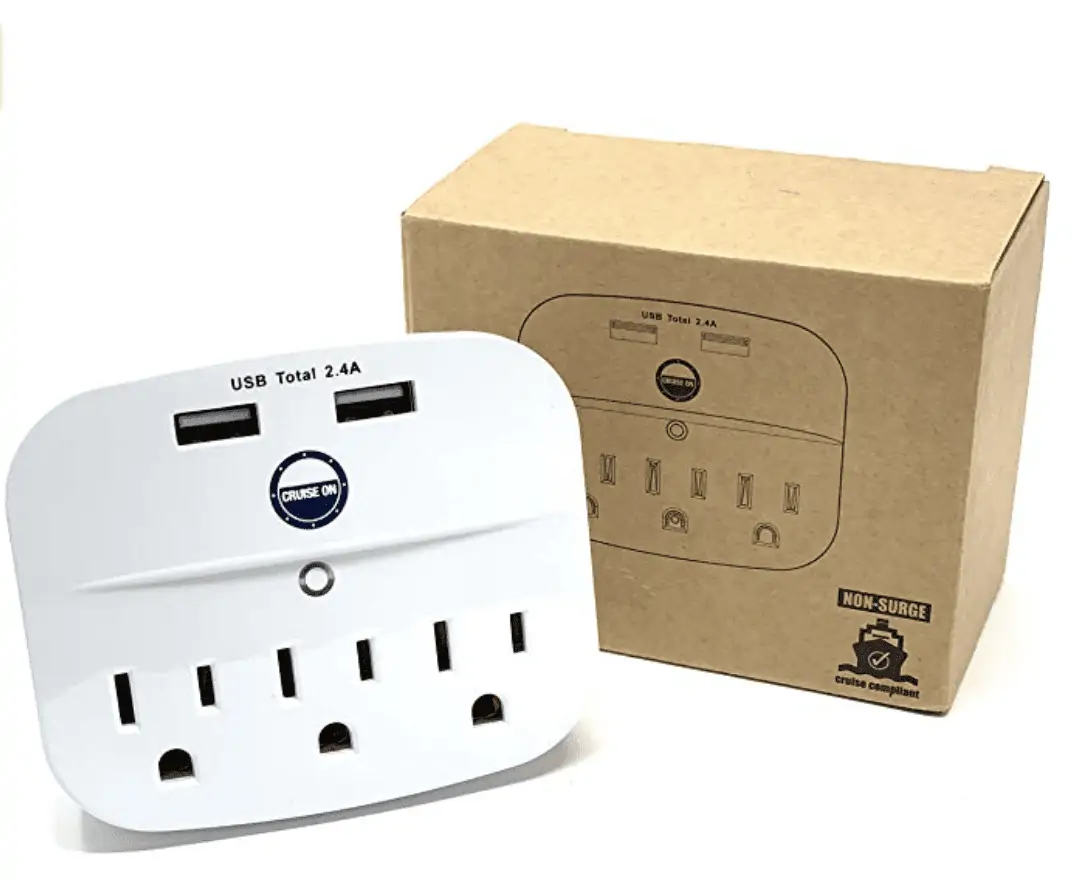 Being an older ship, there aren't many options when it comes to plugging in your devices and the ship does not have any USB ports in the staterooms, yet, but since she is due for a dry dock in 2020, there is hope still.
We recommend this Cruise Power Strip that is safe for cruise ships with no surge protector on it.
There is, however, one electric outlet in each stateroom located in the area of the desk. The outlet is equipped with a 3-prong 110 volt and a 220 volt (European).
Carnival details the information on their website. But be careful with what type of power strip you bring. If it has any type of cord attached, it is likely to be confiscated as a fire hazard and will be returned to you at the end of the cruise, after debark.
By: Michael York
Carnival Conquest Tour (2019)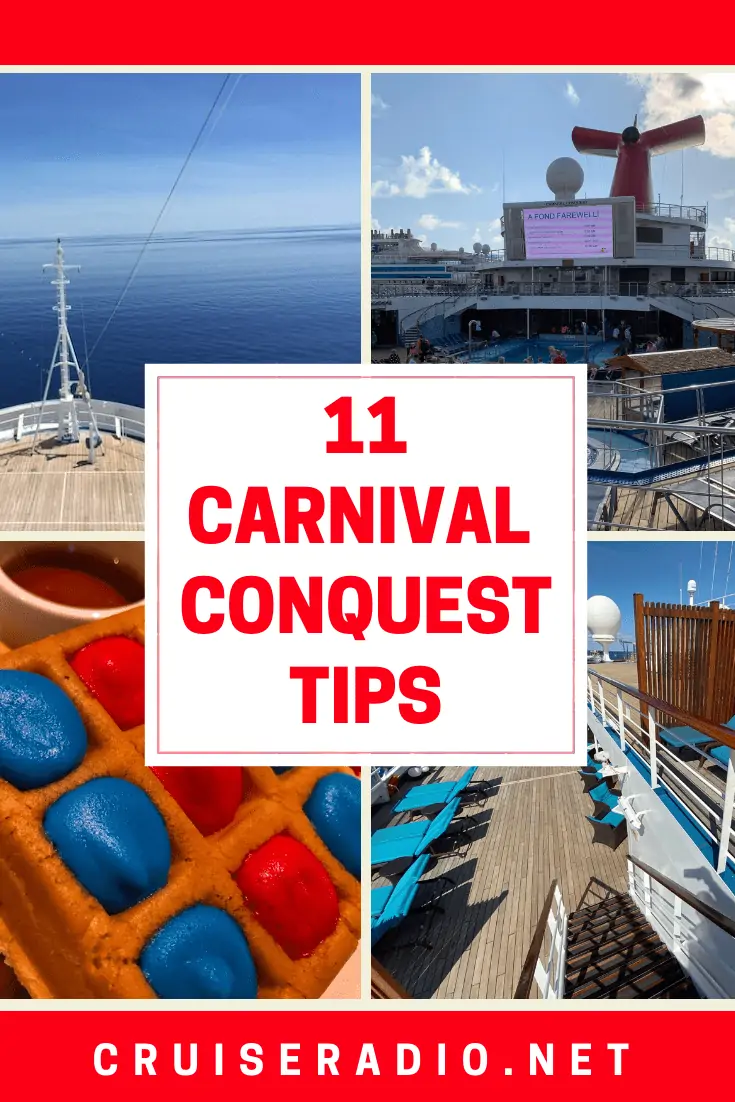 ---
---