Carnival Panorama in Ensenada, Mexico
We woke up this morning to the Carnival Panorama docking in Ensenada, Mexico. Overnight we sailed through some heavy fog, which is always both cool and a little eerie, especially when you can hear the ship's fog horn going off every few minutes. The fog hung around most of the day.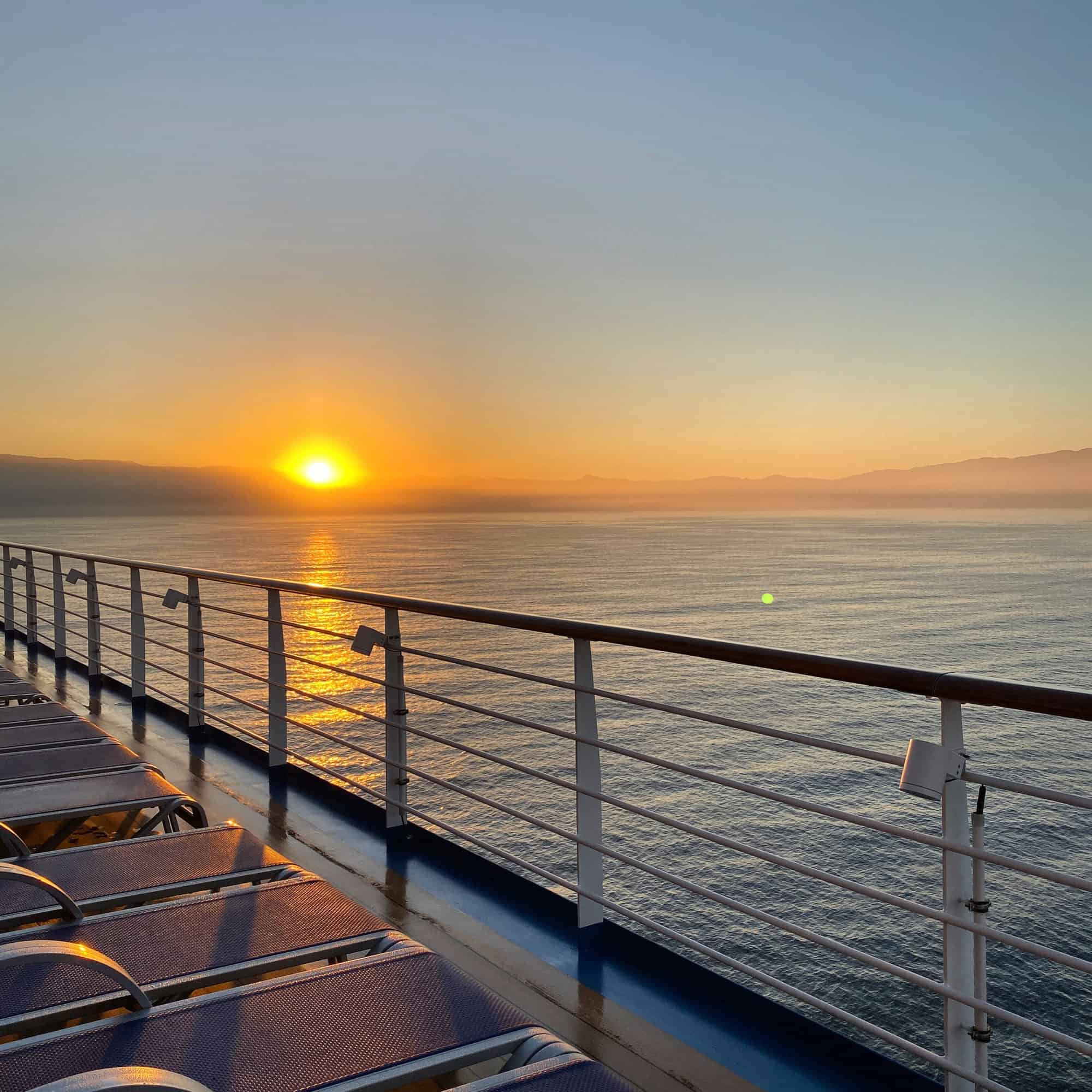 I debated doing a shore excursion while we were in Ensenada, but nothing really jumped out at me, so I decided to stay on the ship for the day. This meant the ship was much emptier than it had been on our sea day, which gave me a chance to explore some of the spaces I hadn't yet gotten around to checking out.  During her normal, 7-day sailings, Panorama won't really be calling to this port.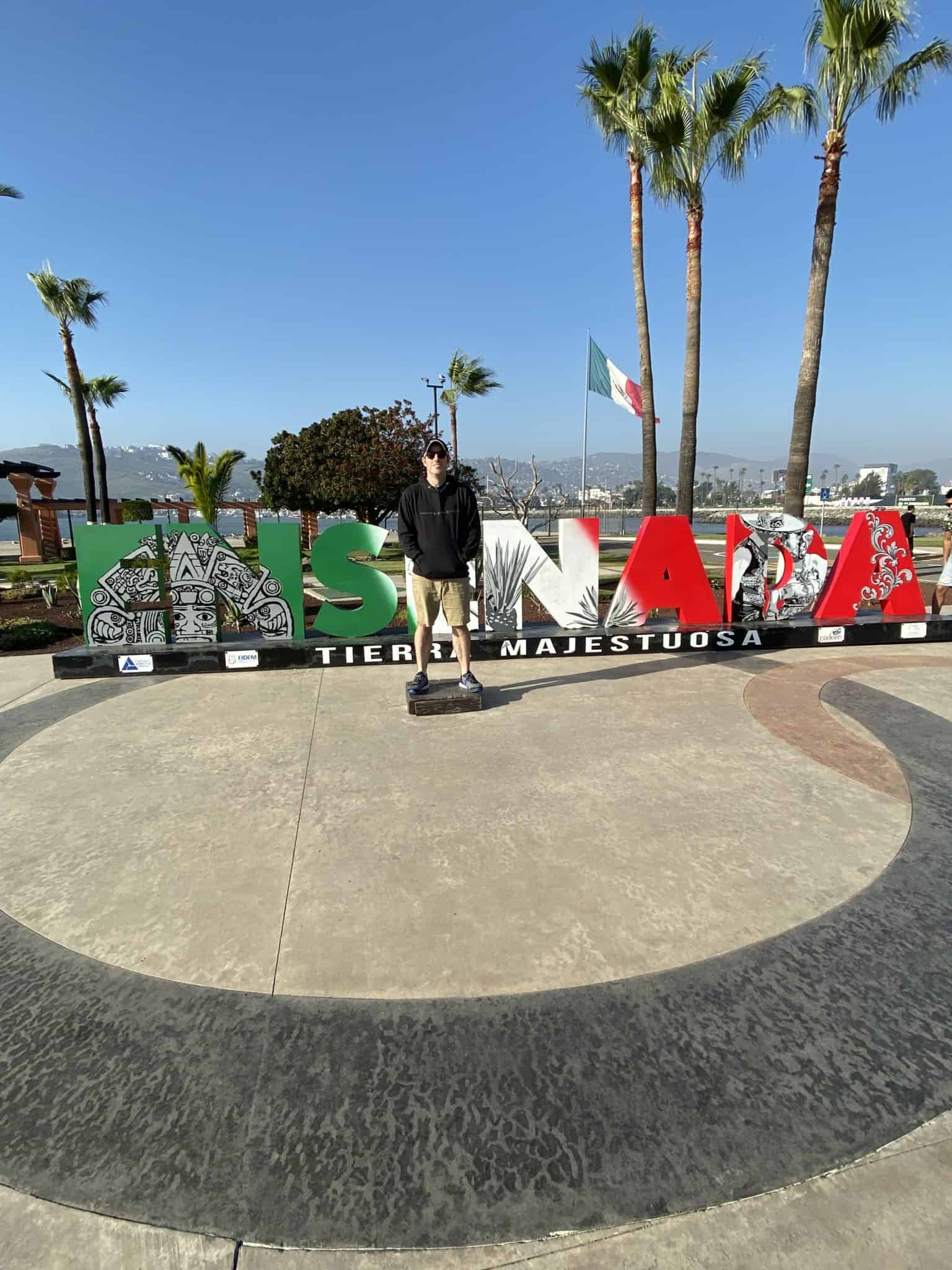 We stopped here more as a place to go during a three-night cruise. In reality, it's basically just Southern California.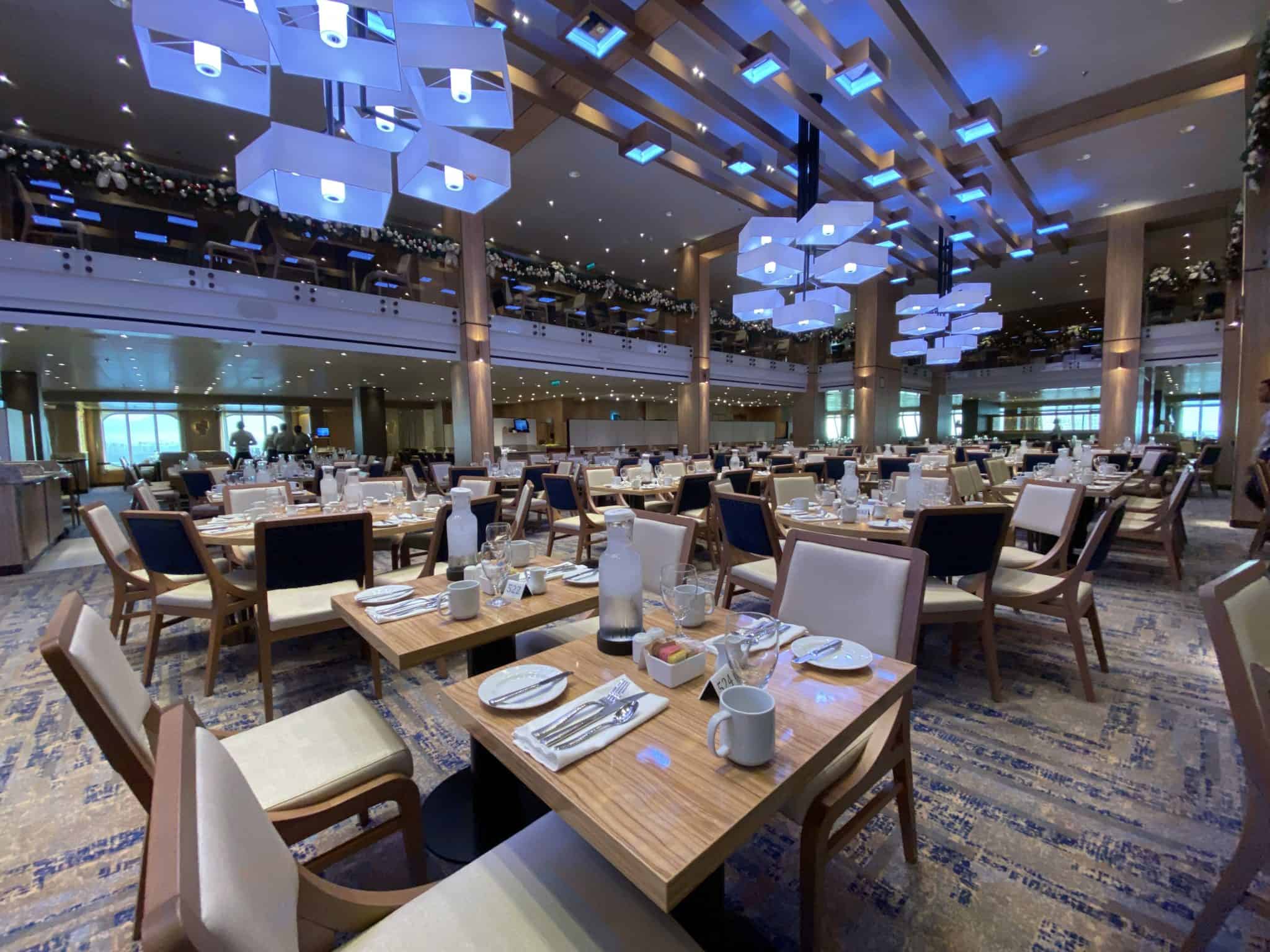 For breakfast, we went to the Vista dining room for a sit-down meal. Hey, when you can have people serve you, take advantage of it, right? Carnival offers the port day menu and, on days when you aren't visiting a port,  the Sea Day Brunch.
They also have the express breakfast option which promises to have you out the door in 20 minutes, which is largely aimed at people who have a shore excursion (or are running really late, I suppose!).  I stuck to my old standby: a cracked-egg sandwich with hashbrowns and a bowl of oatmeal. Oh, and coffee. Lots and lots of coffee.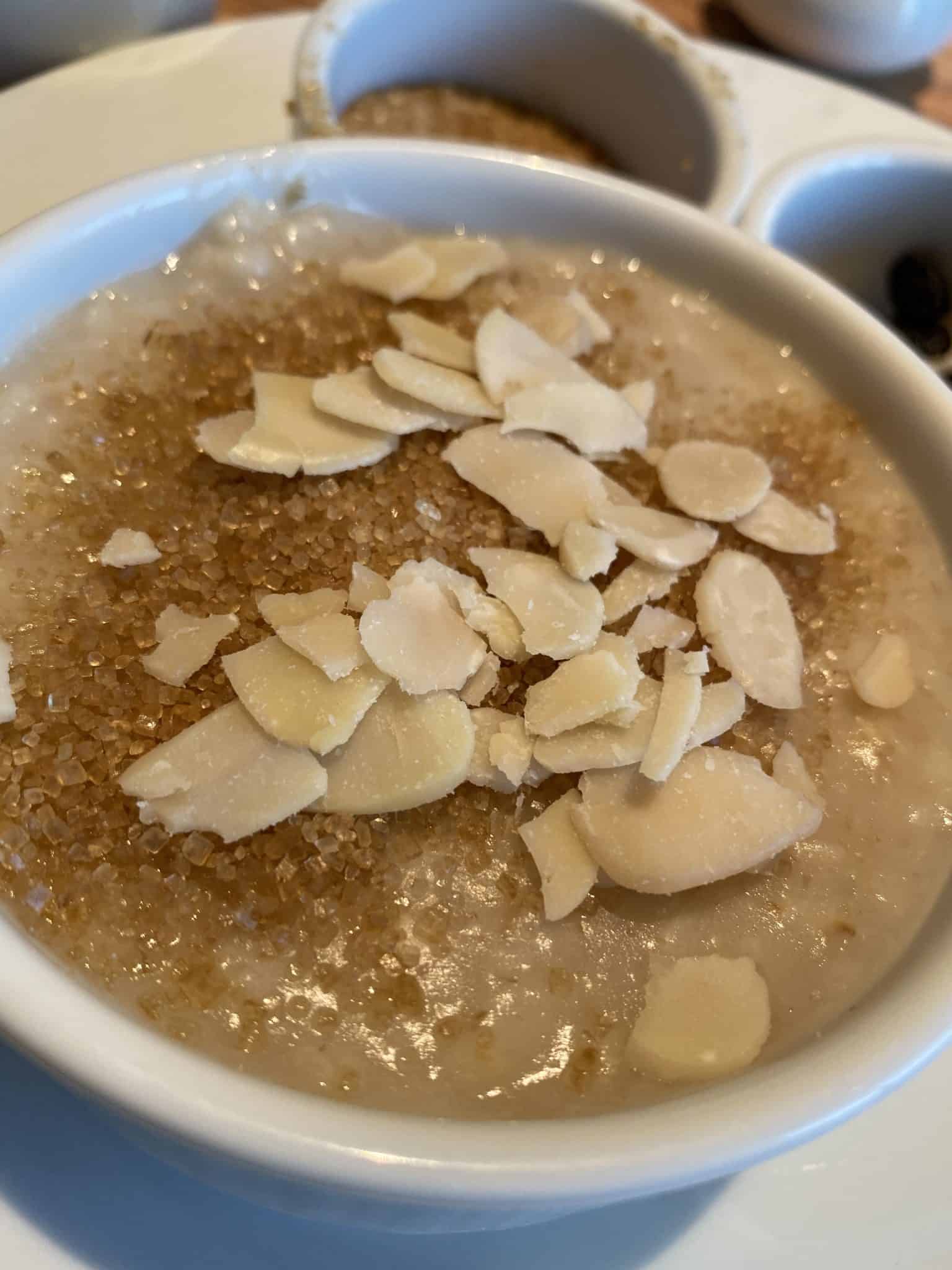 There were two radio personalities on my sailing, Paul Lasley and Elizabeth Harryman. While chatting after breakfast, we decided to turn on the microphones and make the most out of an opportune situation.  I taped a segment for their show, OnTravel (it's actually syndicated on the Armed Forces Network, but can be heard on their website OnTravel.com), and they went live for Cruise Radio. We wound up recording in Piano Bar 88.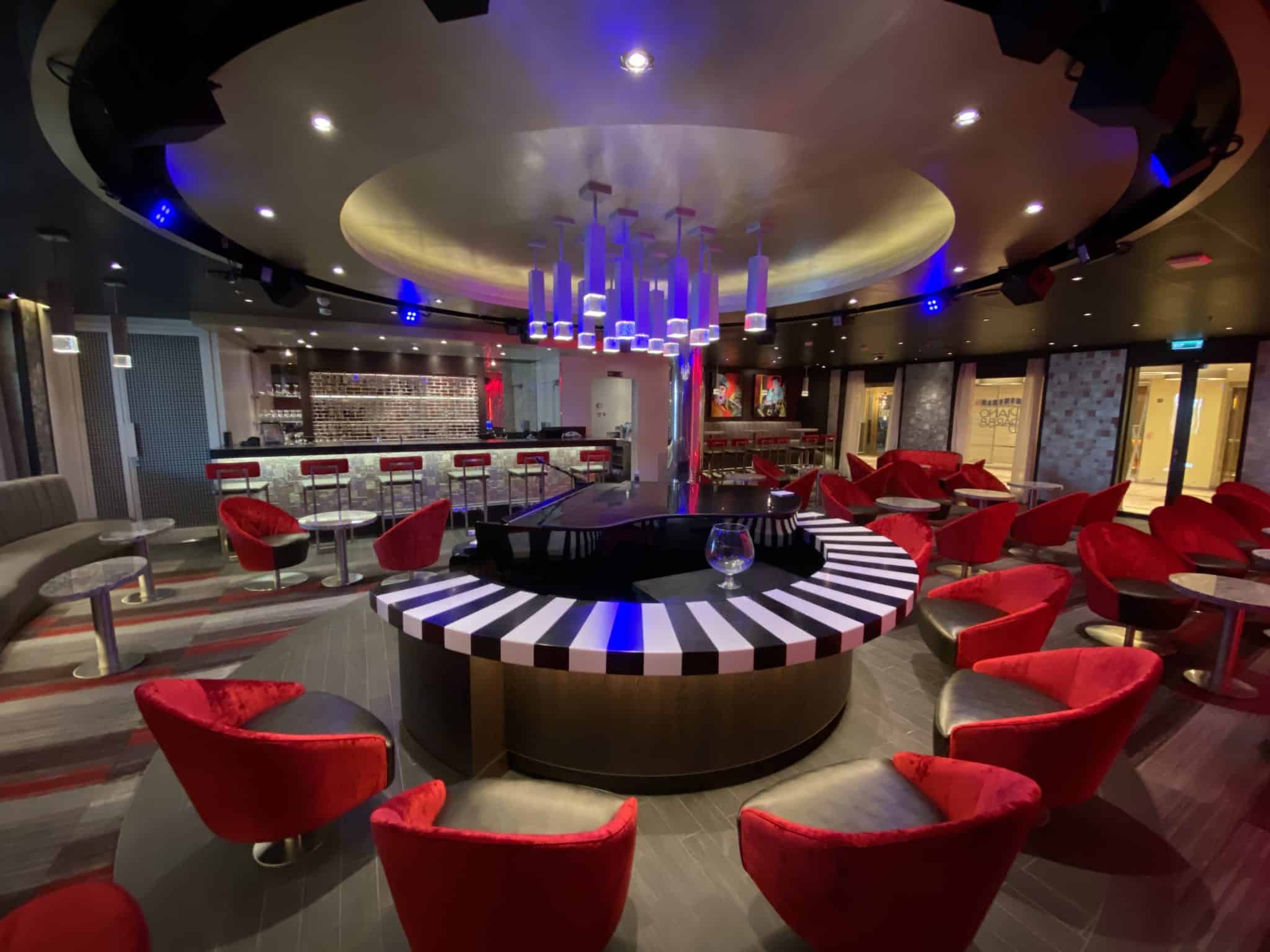 Afterwards, we wandered over to the Havana Bar to check things out and wound up getting a drink there. As you may have heard, they recently changed the rules regarding the Havana Retreat area. In the past, it was for the exclusive use of Havana guests during the daytime, but could be accessed by anyone after 7 p.m.
Now, the Havana Retreat is exclusively for the use of those staying in Havana staterooms, 24/7.
READ MORE: Why Carnival Changed The Rules For The Havana Retreat 
They are very strict about access to the Havana Retreat. If you don't have a wrist band, you will be shut down and turned away. What some people don't realize, however, is that the Havana Bar is not the same thing. The Havana Retreat specifically refers to the outdoors area just beyond the Havana Bar itself. The bar is a great place, and it turned out quite a few people had opted to hang out there instead of going ashore.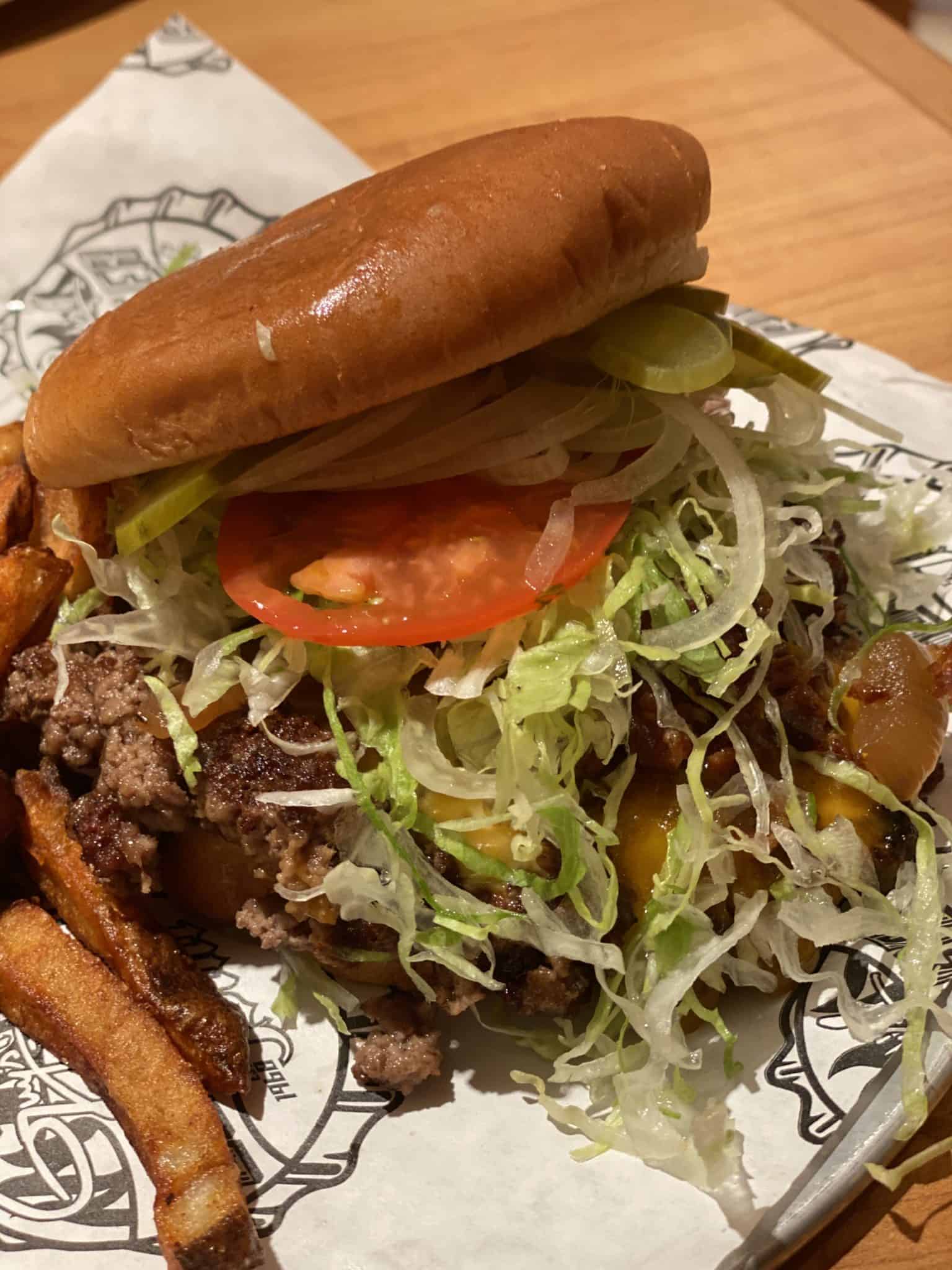 For lunch, we went up to Guy's Burger Joint. Normally I skip the burgers or at least get it without the bun. But today, it was full throttle. I got the Plain Jane burger with super melty cheese, and then topped it off with bacon, onions, lettuce, tomato, onions and pickles.
Guy's Burger Joint has been a win for Carnival since it first launched in 2011. In fact, when Carnival Miracle emerges from its dry dock next year, every ship in the fleet will have a burger joint on board.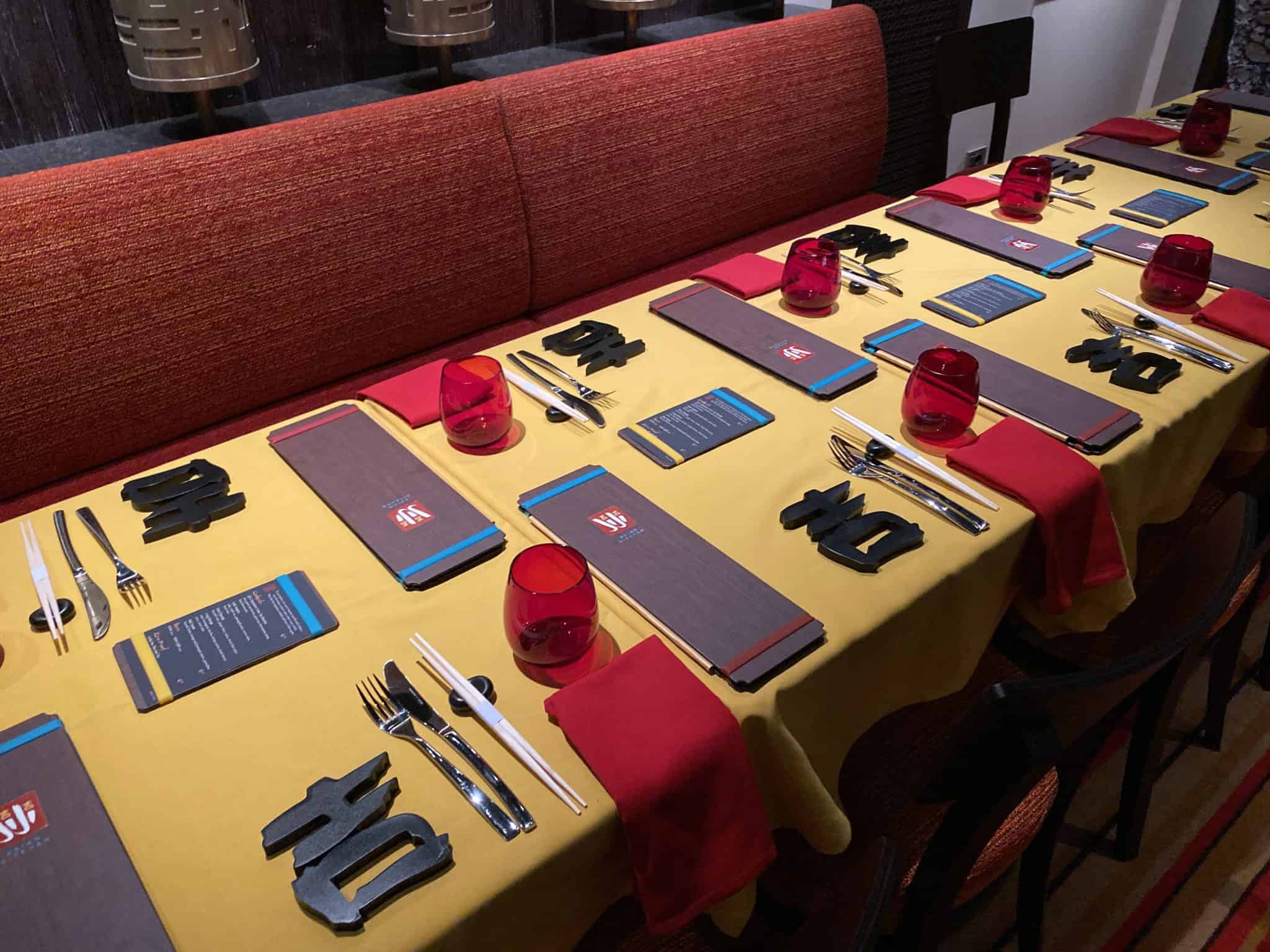 Since we're talking food — and most of the day involved either relaxing or working — let's just skip ahead to dinner. We ate at JiJi Asian Kitchen tonight, which has long been one of my favorite specialty restaurants. JiJi is an Asian-fusion venue where the food is served family-style, making it perfect for sharing.
READ MORE: Jiji Asian Kitchen Review 
The food is really solid and a mean here only runs $15 per person. It's a great value and I guarantee you'll leave there full. The service was fast and they have a couple of dishes that are real home runs. Among my favorites? The pork belly and Kung Pao chicken. Jiji is also open at lunchtime, when they serve a much more limited but complimentary menu.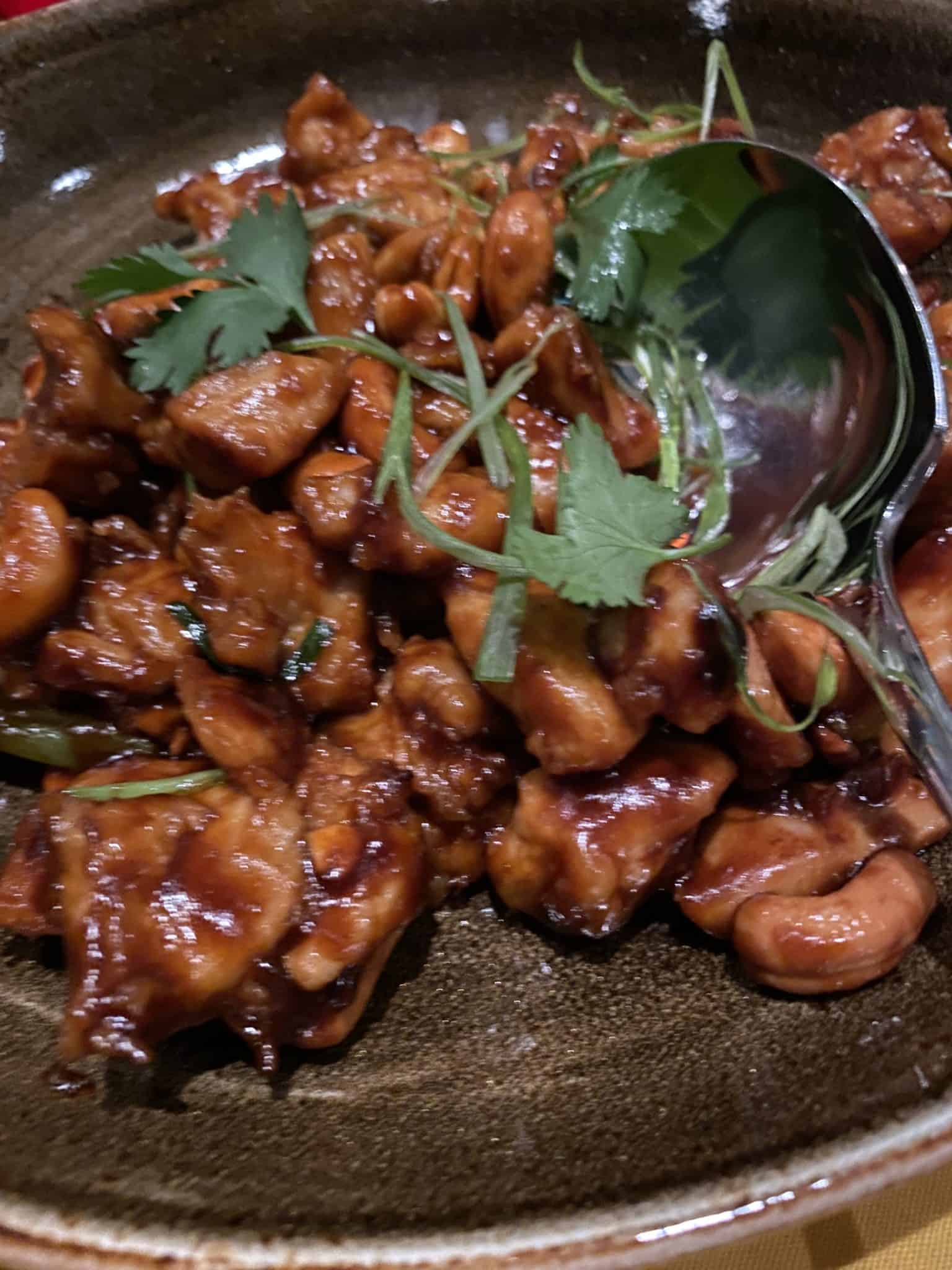 Because this sailing was so short, we didn't have a chance to have dinner at another of my favorites, Cucina del Capitano. But to be honest, that's probably a good thing. The portions they serve in there are so big (and my self-control goes out the window around really good food) that I always wind up wanting to go immediately to bed after eating there. Like JiJi, Cucina costs $15 per person and also serves a limited but complimentary lunch.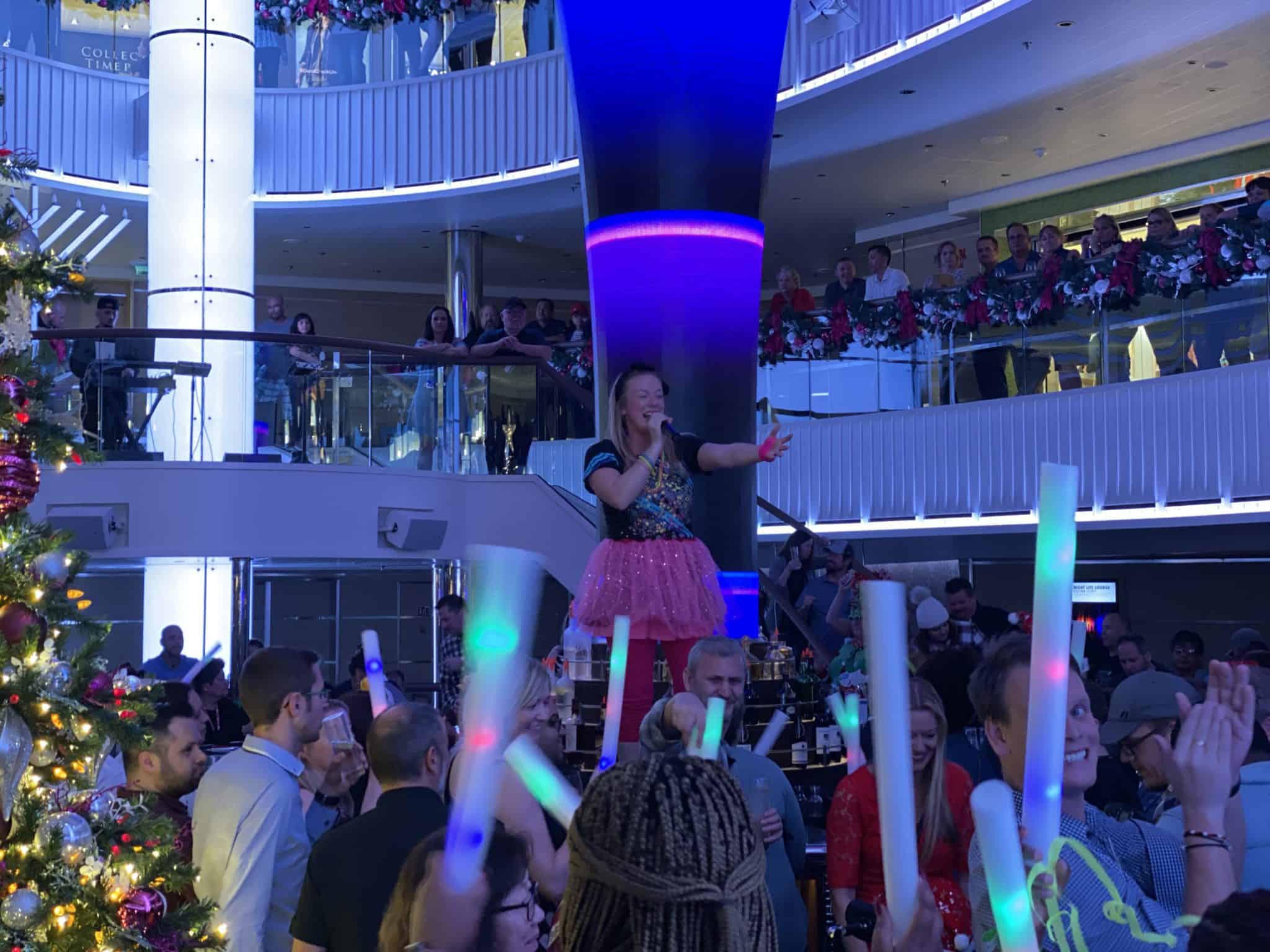 Since we saw the show the Playlist Production Rock Revolution on the night of the christening, we instead went to the 80s party in the atrium. Emma the cruise director was dancing on the bar and leading the three-deck atrium in a huge singalong. Everyone really got into Queen's Bohemian Rhapsody. But hey, who doesn't love 80s music?
We capped the night off at the new Heroes Tribute Bar. As the name implies, this space pays tributes to the brave men and women who serve this country via their military service. This venue replaces the SkyBox Sports Bar you'll find on other Vista-class ships. That means it's located on deck four, just behind the casino but before you get to the art gallery.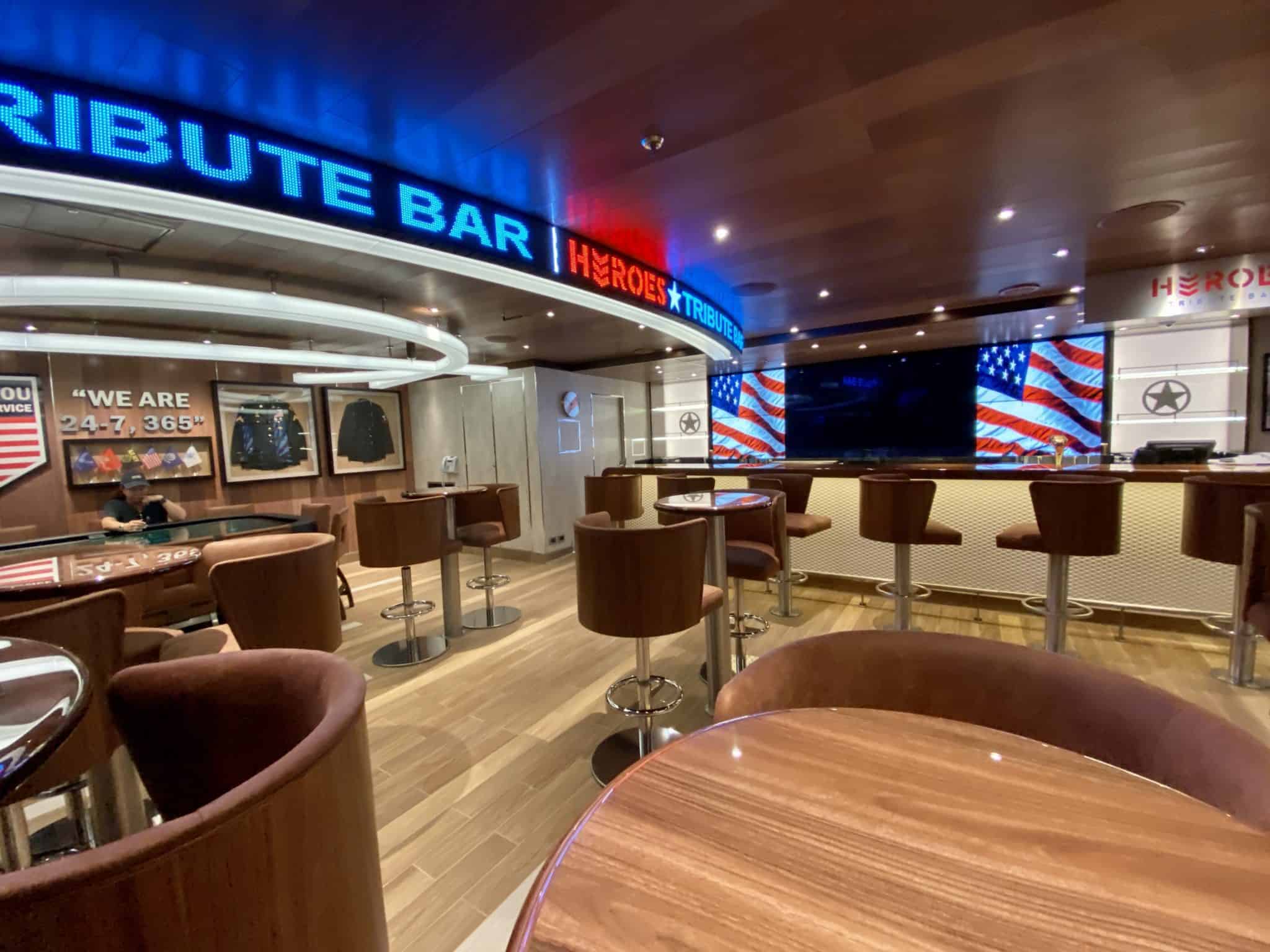 This is another first for Carnival, although it's likely we'll see the Heroes bar rolled out onto other ships in the future. After all, Carnival is (rightfully) very proud of the support it shows to the military and their families. In fact, a portion of the proceeds from purchases made at the Heroes Tribute bar go to Operation Homefront.
The story behind this bar is really cool. Turns out the ship had already left the dry dock and was sailing for Long Beach when the decision was made to transform the space into a military gathering spot. It's still a sports bar, with the big-screen TVs and sports score ticker you'd expect to find, but the entire space has a military theme.
The color scheme is red, white and blue, and there are flags, uniforms and photos representing the various branches of the military. They also sell commemorative pints with each dollar from the beer going to Operation Homefront.
Final Thoughts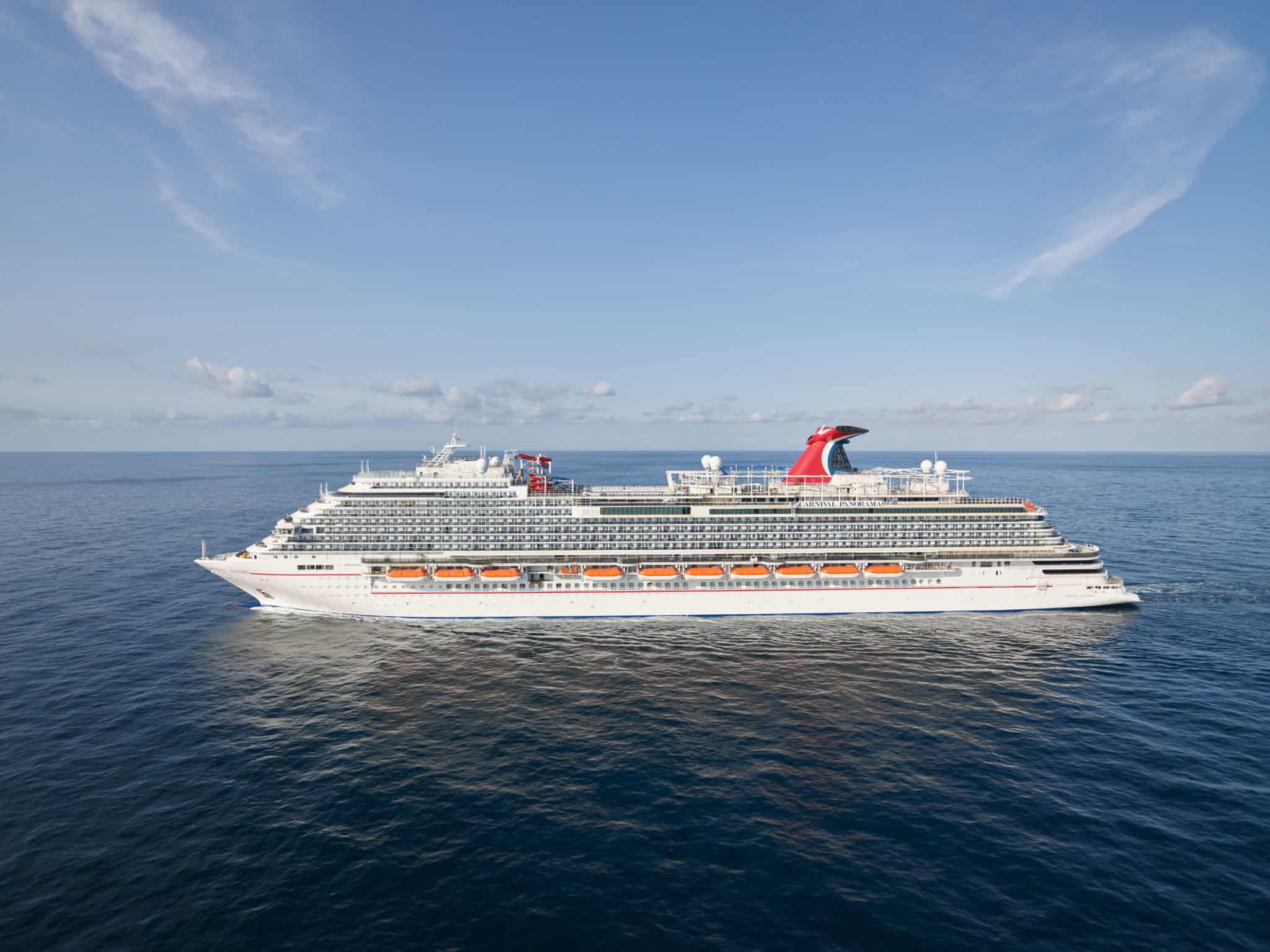 I will have a lot of coverage coming up about Carnival Panorama in the coming weeks, but I wanted to wrap this up with some of my thoughts and impressions after this all-too-brief inaugural cruise.
If you're familiar with the other Vista-class ships (Horizon and Vista), this ship will feel pretty familiar and you'll have no problem navigating it. There are a few differences here and there, but this final ship in the class keeps things pretty close to the model that's proven successful on her sisters.
The Carnival Kitchen is already extremely popular, as evidenced by the fact that every class was sold out during our sailing.
As I mentioned yesterday, Sky Zone is a complete blast! Go in there and book an hour if you're sailing this ship. If I'm being honest, I wasn't really very excited about this when they announced it. But once I got geared up and hit the trampolines, I realized how wrong I'd been. If this had been a longer sailing, I'm sure I would have booked another session or two.
After all, this was the first time I've ever been able to slam dunk a basketball (if only with an assist from the trampoline!).
A big thank you to Carnival Cruise Line for giving me the opportunity to experience this brand new ship.
You can hear the broadcast from Carnival Panorama here.
---
---