Cruise Radio News Brief | Week of August 18, 2019
Every week we bring you the latest cruise news stories, articles we've published, our latest Cruise Radio podcast, and our recent YouTube videos.
1. Royal Caribbean announced a $116 million investment into Freedom of the Seas during its next dry dock, coming soon in February 2020. From new bars and restaurants to new waterslides and a Splashaway Bay area for kids, the ship will be "amplified" with new entertainment and dining options just before she moves to her new home port of San Juan in March.
2. In St. Thomas, two local men are being hailed as heroes for rescuing a wheelchair-bound cruise passenger after she accidentally fell into the water from the pier. The two men worked for the US Virgin Islands' Department of Tourism and immediately jumped into the water when they saw the girl fall. Carnival later thanked them with a special ceremony on-board the Carnival Fascination.
3. Cruise Croatia posted everyone's dream job: getting paid to cruise, drink wine, and visit exotic ports. Essentially, they're hiring a "taste tester" to "offer important feedback." While you do need to have an experienced palate, you don't necessarily need to have experience.
4. Carnival Cruise Line Cruise Director Matt Mitcham will be taking on Mardi Gras when she debuts, but he doesn't seem phased by it. As a cruise director so loved that people plan their next vacation based on which ship he'll be on, he's humble enough to know to keep doing what he's doing and not try to fit into a different mold. It's certainly worked well for him so far.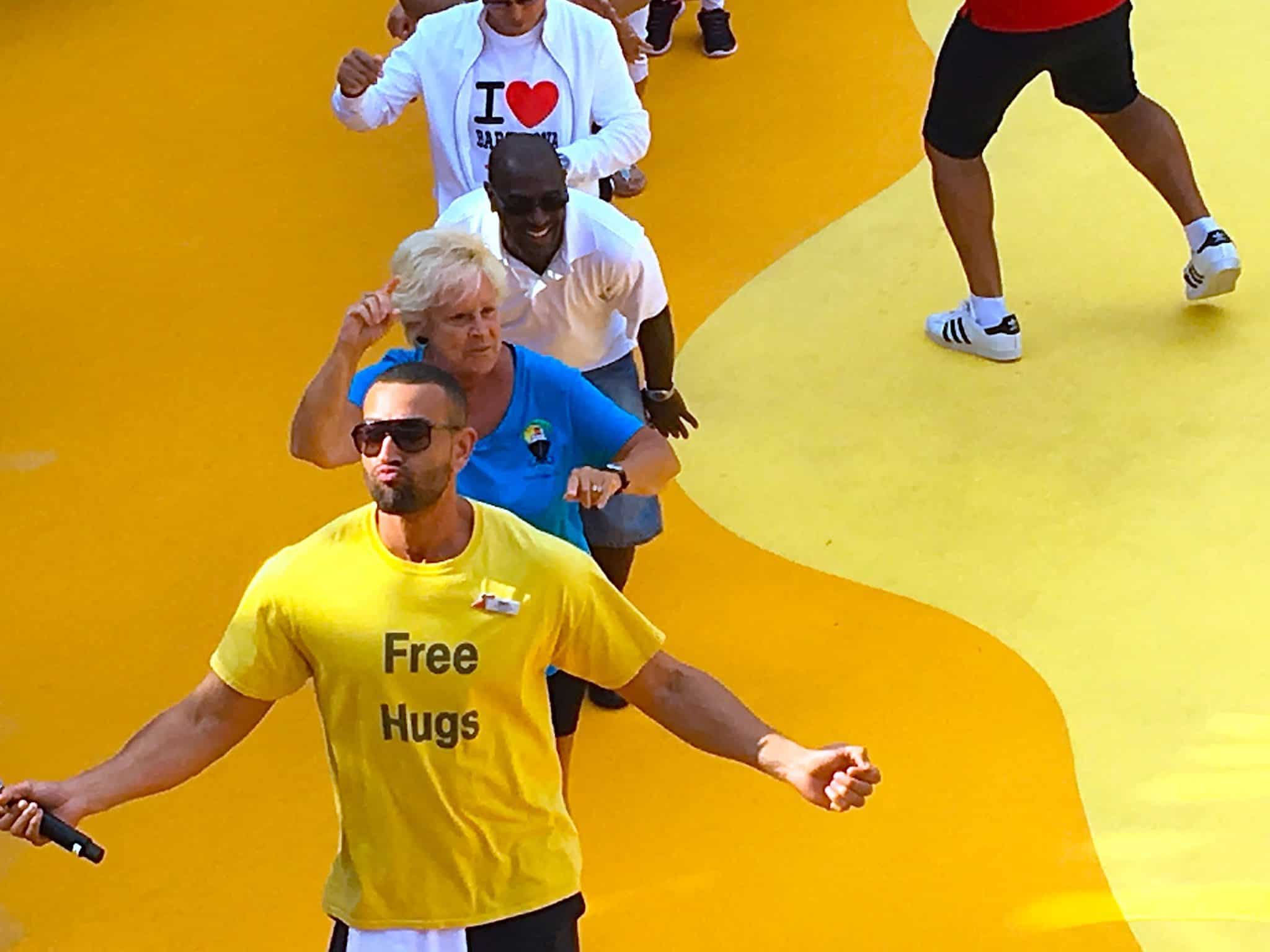 Featured Article: Can You Vape on a Cruise?
For some people, a good vape session is the cherry on top of a relaxing day at sea. But with all the regulations for smoking at sea, there are also rules for vaping, too. Our guide includes where you can vape on-board, how to pack your pen, and more tips for vaping on your cruise.
This Week's Podcast: Mariner of the Seas
This week we hear a review of Mariner of the Seas, an older but large ship within Royal Caribbean's fleet. After this four-night cruise to Nassau and Perfect Day at CocoCay, we hear all about the cruise line's new private island and the on-board entertainment and activities.
Featured Video: Symphony of the Seas Tour
As the largest cruise ship currently sailing, Symphony of the Seas is quite popular to all types of cruisers, from multi-generational families to honyemooning couples and from first-time cruisers to the most seasoned veterans. Its size means that it truly has it all.
---
---