Cruise Radio News Brief | Week of May 19, 2019
Every week we bring you the latest cruise news stories, articles we've published, our latest Cruise Radio podcast, and our recent YouTube videos.
1. Carnival Sunrise was officially christened in New York City this week in a unique ceremony, during which Kelly Arison took over as godmother of the ship. Kelly Arison is the daughter of Carnival Corporation Chairman Micky Arison and Madeline Arison, who was godmother to Carnival Triumph – the name Sunrise previously sailed under before her $200 million renovation.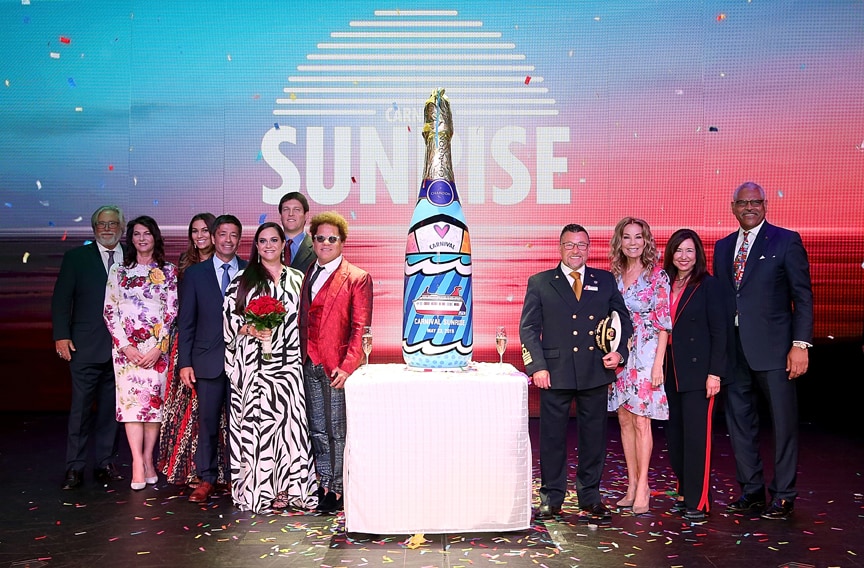 2. Royal Caribbean announced plans to invest $165 million into refurbishing Oasis of the Seas. Now 10 years old, the mega ship will receive upgrades such as a Splashaway Bay aquapark for kids, Lime & Coconut poolside bar, new waterslides, and an all-new dining venue called Portside BBQ. Inside, the ship will receive a Spotlight Karaoke, Music Hall, and a Bionic Bar to add to the ship's entertainment spaces.
3. Carnival Cruise Line's #ChooseFun Airship (a.k.a., their blimp) will now travel over the east coast for the next four weeks, including over New York, New Jersey, and Pennsylvania. While the airship is "all for fun" and marketing, Carnival will donate $10 for every photo posted of the blimp with #ChooseFun across all social media to their long-time charitable partner St. Jude Children's Research Hospital.
4. Carnival Cruise Line announced that they've come up with a better way to serve butter. Brand Ambassador John Heald once again took to Facebook to announce the company news, which stated that the individually wrapped butter packets were not environmentally friendly and would often clog the garbage disposals when they got mixed up with food waste. The new butter service will involve individual service butter knives and a dispenser to hold them. Somehow, this still sparked a debate on Heald's page over the finer points of butter.
5. Carnival Sunshine moved to a new homeport of Charleston, South Carolina. Sunshine, often a favorite ship among frequent Carnival cruisers, will sail a variety of itineraries, including four- and five-day sailings to the Bahamas; six- and seven-day trips to Bermuda and the Caribbean; and the first-ever Cuba cruises out of the port. Sunshine will also offer a few 10- and 11-day Carnival Journeys itineraries to the Caribbean.
Featured Article: Carnival Sunrise Ship Review
After months of anticipation, Carnival Sunrise is finally here, and she's worth every bit of the hype. Whether you're wondering about the brand-new Serenity Deck or if the staterooms have USB ports for charging devices (spoiler alert: they do), our review covers everything added and upgraded to the ship so that you know exactly what to expect when cruising on the newest member to Carnival's fleet.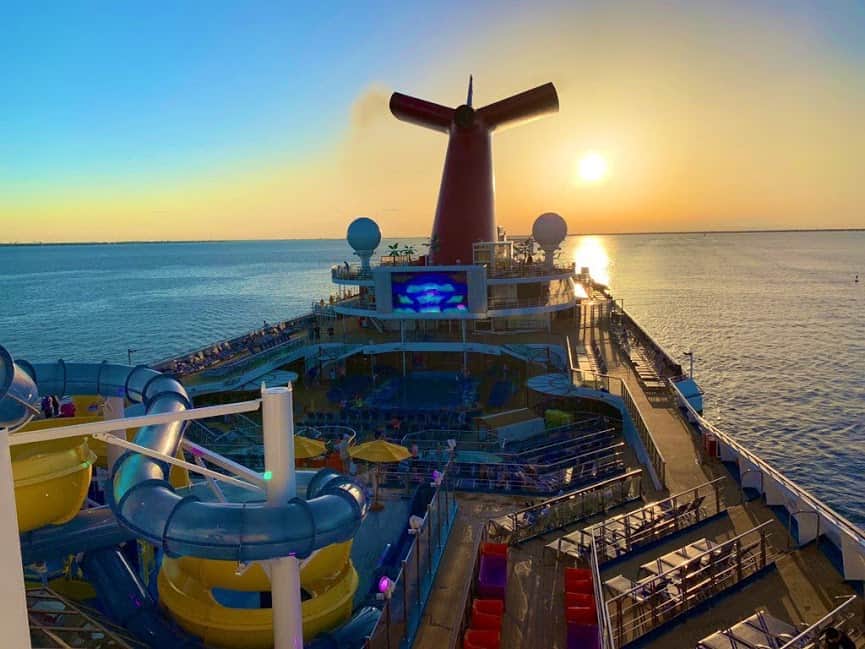 This Week's Podcast: Carnival Legend Review
On this week's show, we hear a review of Carnival Legend as it sailed on a seven-night Alaskan cruise roundtrip from Seattle, Washington. This itinerary visited Skagway, Juneau, Ketchikan, and Victoria, Canada, with a scenic cruising day through Tracy's Arm Fjord.
Featured Video: 21 Carnival Sunrise Updates and Changes
From a handful of new dining venues to a brand-new sports deck and a Cloud 9 spa, Carnival Sunrise received a number of updates and changes during her two-month long dry dock transformation from Carnival Triumph. While the ship brings a new name and new feel to the Carnival fleet, it features many of the same popular spaces that are familiar to Carnival cruisers.
---
---